Hero Honda Splendor Plus (100cc) User Review
Published On 24-May-2013 08:12am , By Shuvo
Dear riders, here I am Hasan representing you a user review on one of popular 100cc bike in our country, which has been ruling our roads with the confidence of mass users belief. Yes it is Hero Honda Splendor Plus. The name Honda is a trademark of confidence among the consumers, and Splendor is a name on which any one can consist (Source).
Hero Honda Splendor Plus (100cc) User Review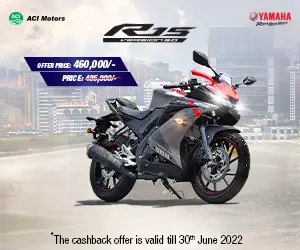 Earlier Story:
There was a time when Japanese two stroke bike were ruling our road and by the flow of time four stroke bikes entered in our market. People were getting bored with same type of graphics near about same constructed traditional commuter bikes. And at that time Honda started to enter our market with the Indian motor bike company Hero with the new brand name "Hero Honda". I saw the first Hero Honda 4 stroke 100 cc bike in my city as I can remember on 1993.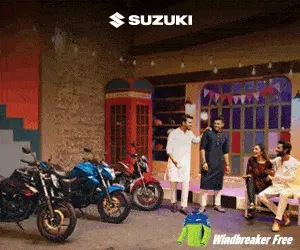 That was Hero Honda CD100. That time I was not quite impressed with the slender model even with nice color as I was the proud rider of Honda H100S CDI. But days changed, and on 1998 I saw the Hero Honda Splendor (locally known Dolphin model) on our road. I was really impressed with that bike. No one could ignore the beauty of that bike. And it was really a quiet & calm performer also on our road. Many time I tried to convince my father to buy a splendor then.
Days passed away I have owned a bigger beast (Yamaha Fazer 153cc), but now one of the inheritor Hero Honda splendor Plus hangs around me. This is my neighbor who is owner of it. Sometime I take it for move here and there as I love to test different bikes. And it is really pleasant experience to ride it. Considering my frequent riding HH Splendor Plus, here I will share my experience for you though I am not the owner of that bike.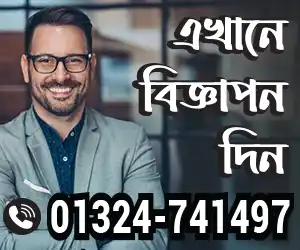 Also Read: Hero Splendor iSmart 110 – Feature Review
Initial Attraction:
Hero Honda Splendor Plus is the younger sibling of Hero Honda Splendor. There is nothing major change between them but some cosmetic change and up-gradation only. It's a 100cc (97.2cc) 4 stroke single cylinder bike manufactured in India. It has a pretty look like a dolphin. And any type of biker feels comfortable riding this bike. Personally when I think for bike first I think for the brand, from which stable the breed come from.
Considering that, Honda is a burly brand of confidence, and Hero has the capability to keep the product analogous to our south Asian need and riding spirit. So any one who do not know the mechanical terms but want to buy a quality product which can satisfy him/her by filing their daily need he/she can confidently move forward to it.
Appearance:
The name "Splendor" speaks for its looks and appearance. To me it looks like a pretty dolphin. I like its sweet oval shaped fuel tank and also the tank whole cap which made with the similarity of the tank. The head lamp shape is so much pretty to look. The analog traditional dash board, side cover, rear view mirror, turning signal lamp, tail lamp, rear carrier, silencer pipe all are constructed with a pretty look to support the name Splendor.
I should add, "Pretty look in traditional shape". In spite of its prettiness I really miss its elder siblings (first model) color scheme and the graphics. And sometime think if alloy rim would have been equipped, it would have better. But when I see the newer version of Splendor with alloy rim then I think it would have looked better if alloy rim used with the first model of splendor. If I had the opportunity I would have changed the rear tire only to look better considering the front tire.
Construction:
To me it is a major issue. I think it is a universal point of concentration among the people. Every one wants the quality construction on which they can rely. Considering the construction quality Splendor is good enough for this segment. It has the quality construction for which you can use it for a long and long miles. My neighbor who is the owner of the bike Splendor, works in a renowned NGO named RDRS, where he had to carry his duty in most rural area and had to ride his bike more than 100km daily on an average. He had to travel sometime with pillion rider within sandy river bed for the rural development work. So you can guess what the Splendor does.
Comfort:
Splendor is an entry level 100cc commuter bike. And its riding posture is designed for daily use for the general class riders. This class is extremely quality and of-course comfort oriented. And I also put this quality in my major concentration area. As I rode the bike enough on different road I found it really designed for comfort. The seat, seat position, foot page and handlebar are constructed for maximum comfort for the widespread user.
The telescopic shock absorbers both front and rear do their job well. You can ride it with full of your family maybe you, your spouse and two children. Or you can ride it freely own by sitting at the middle of the seat like the sporty posture. Nothing will bother you considering the comfort.
Engine Performance:
Splendor is a hard worker entry level commuter no doubt. Its cubic 50x49.5mm single cylinder is equipped with only two valves with the actual displacement of 97.2cc. The engine produces 7.5Ps at 8000RPM. This can disappoint you as it could be 8Ps or 8.5Ps. But it has designed for daily commute not for high speed cruising. And where the compression ratio is 9.0:1 you can be over confident for its capability within its speed limit. So the bike can do enough also on off-road.
Splendors compression ratio is little higher than it's power band, so it required for pure fuel. Blending or contaminated fuel hampers its performance. Though the compression ratio is high considering the 100cc displacement, but I have not experienced any vibration of engine in any speed, even pulling heavy load in high speed. And the engine sound is good enough and exhaust sound is like the bigger displacement (cc) bike. The gear box of Splendor is designed with only 4 step gear which is enough for the 100cc commuter entry level bike.
And of-course I mention the 4 step gear box is supper smooth and its work ability is excellent. I thing this is the real test of a quality engine, which gives vibration free operation and smooth operation with gear within it's working span (design of gear ratio).
Controllability:
Splendor is an easy controlling bike which is weighted only 109kg (dry). Rider of any age can handle it easily. So you could see widespread rider likes it. Its steering turning radius a little wider than the other bike, which makes a good turning ability in a narrow area. And the handle bar is much wider. One interesting thing I have seen on the event of field test of driving license, people tends to appear in the field test lending splendor from others. So you can understand the controllability of this bike. Splendor is equipped with drum type breaking system both for front and rear and those are enough for this segment.
I have experienced other bikes with disk brake in this segment but in reality those was lesser effective than the Splendors drum brake. And its break shoes are also very much frequent & available in the market & price is also within comfortable range. Moreover the gear lever, break levers & clutch levers are very much smooth and pleasant to operate. So there need no concentration on working ability of the controlling objects, just drive on your way (which tends the owner not to take care of them).
General User Concentration:
Splendor is an entry level commuter, so it designed with the consideration of general user interest. Mileage is a significant issue for choosing a bike among the common users. The splendor I ride sometime, it is more than 3 years old and its mileage is over 49,000km on Odo meter. The owner of the bike claimed its mile age is above 55kmpl considering all kind of road, and at earlier time it was about 65kmpl. And most attractive feature I found that its mileage differs a little considering the road condition and speed limit. In my consideration it can go over 60kmpl still now as I saw the bike does not maintained well and most of the time it runs on off-road and does not gets minimum maintenance, as it is an official vehicle(not personal).
And another thing its engine compression ratio is 9:1 in consideration of small displacement, that kept it mileage within 65kmpl but considering this term the engine delivers power performance within its speed limit. After mileage another general concentration is speed limit. To me speed limit should match with the displacement (cc), bike weight and with type of the bike. In consideration of above things I found the maximum speed of the bike is nice. When I tested it for top speed that was not in well maintained position. But I comfortably got the top speed above 80kmph. I think comfortably it can go over 90kmph if that were a well maintained bike.
Durability:
To me durability is a major concentration. The entry level mass commuter should be durable to run a hustle free long life. And Hero Honda really concentrated on it for this bike. I got to know that my neighbor have not changed any engine parts like piston or piston ring or bearing any time till now at the mileage above 49,000km. As I know he has only changed the clutch plates, meter cable, front shock absorber oil cell and the chain sprockets, break shoes, tires, which is usual at the mileage of 49,000km.
Maintenance:
Every machine needs at least a minimum maintenance. But when any machine need frequent maintenance and replacement of parts then it loses its appeal to the common user. Here I really appreciate Splendor for being a really low maintenance bike. You really not to be so much caring for its maintenance. Just put pure petrol in the fuel tank, keep the spark plug & air filter clean, and don't bother for which engine oil you have put in engine, just run away for your way.
This is the simple line for maintenance of Splendor. But you should alert for the fuel as its compression is little high for this segment. It needs pure petrol. Contaminated petrol damages its spark plug very fast. I have seen at the Hero Honda service center, Splendor owner comes only for spark plug problem and it is due to bad fuel (as Atlas automobile engineer says). And one interesting thing my neighbor uses only loose engine oil from local market and drain after 2,000km and over. And he has not faced any problem till now.
Service Quality:
Here I am very much disappointed. The service quality is very poor from Hero Honda dealer. And you have to spent money even you are within free service period with your new bike. The service center has not the minimum sincerity about their service quality they are providing. You can get a minimum standard service only when the core technicians come for free service day from Atlas Bangladesh.
Here I am near to my ending lines and will highlight on some general attractions & limitations of the bike considering my observation.
Attractions:
Excellent bike as an entry level commuter.
Effective power distribution in all gears.
Huge capability for off-road riding.
Acceleration and throttle response is good enough.
Maintenance is very much low.
Durable.
Steady & constant mileage.
Usable for all class of user.
Limitations:
Mileage little lower than other 100cc bike (but gives constant mileage)
Always need pure petrol, becomes stiff with contaminated fuel and spark plug damages frequently.
Power production is little lower, it could be 8ps or 8.5ps.
No self ignition feature.
No high beam (head lamp) or pass switch.
Head lamp is not sufficient for highway riding at night.
No RPM meter.
Massage In Brief:
Riders I am now with my ending massages for the Hero Honda Splendor. Each model bikes are designed focusing on a certain class of rider. Mid level and higher level bikes are designed for a narrower range of rider featuring with some extra features. But entry level commuter needs to be packed with all the quality to convince the wide-ranging riders. And this bike is really a successful product of Hero Honda for this segment. Wish my review will help you to know about this bike. I have shared my practical experience with you. I will be happy to get your response and further interest. Thanks.
-By SalehMd. Hasan
Note: You can send your motorcycle review to us. For Details Please Click Here
Related Articles You May Like:
Read By Category:
You might also be interested in