HONDA CDI H 100S
Published On 16-Feb-2013 06:27am , By Shuvo
HONDA CDI H 100S
HONDA introduced HONDA CDI H 100S in 1986 as a gift for the regular bikers (Source). We all know the quality of Honda bikes and a bike like this really represented a total picture of the quality and the performance of Honda bike.
It has an amazing attraction ability and by this, the bike dominated not only the Bangladeshi market but also all over the world. Though the Honda Company targeted the developing countries the bike got huge success in all over the world even in Europe. Before this bike, Honda released their another eye-catching bike the ROADMASTER.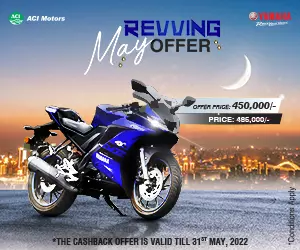 So the HONDA CDI H 100S competed with a bike like Honda cd200 Roadmaster. The overall performance of this bike is good for that time because 1986 a bike like this is really a gift for the bike lovers. Now let's have a look what the bike has.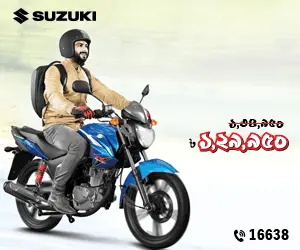 DESIGN
As a bike of 1986 the designers of Honda tried their best to give it the best look. So the bike got an attractive look and it was enough to dominate the market. People accepted it hugely because of the availability of various color. HONDA CDI H 100S was available in four colors black, brown, maroon and red.
But all of those we generally see the red color bikes in our Bangladeshi road. The bike actually a great combination of color and structure which made the bike special to the bikers. The square shape of the headlight increased the beauty of the bike. Steel cradle frame is used in HONDA CDI H 100S which made it more durable.
ENGINE
HONDA CDI H 100S has a single cylinder, two stroke 100 cc engine. But the main thing to be mentioned is the engine has oil and air cooling system where the roadmaster has only air cooling system. No electric start system in this bike so kick start is the only way to start the bike.
You count it as a negative side of this bike but it's not a major criteria to judge a bike. Digital ignition system and 4-speed manual transmission system made bike different from the other 100cc bikes. Wet plate clutch system is used in HONDA CDI H 100S. The vibration of the engine is annoying but to have a real idea about this bike you need to ride on this bike.
TYRE and BRAKEÂ
Drum brake system is used in both side of the bike. Inverted forks are used for front suspension and twin spring shock is used for rear suspension. The tyres used in this bike are simply good but it can't give you good service in rough road. But proper maintenance can improve the durability of the tyre.
FUEL CONSUMPTION and SPEED
The most funny thing of HONDA CDI H 100S is its fuel efficiency which is only 20 kilometer per liter in average! Its really unexpected from Honda and also it's a shame for the bike of 100cc series. But the positive thing is fuel capacity of this bike is 18 liters which is good for a 100cc bike.
In the circumstances of 1986 it might be good but in the prospect of 2013 this is really worse. Honda always produces the great bikes but the company sacrificing the fuel consumption issue because of speed. People got a top speed of 125 kilometer per hour in this bike. The most amazing thing is the bike takes only 12 second to achieve 60 kilometer speed. It's really amazing for a bike like HONDA CDI H 100S.
PERFORMANCE
It can be a good choice for the Bangladeshi bikers specially the people who live in village. They can use it for short distance. Even in 2013 the bike looks beautiful in road. The overall performance of HONDA CDI H 100S is quite satisfactory than the other 100cc series bike released 1986.
Although the bike is very much suitable for Bangladeshi road. But the tyre may give you problem. Actually the bike got huge popularity because of speed. Speed like 125 km/h isn't so funny in a bike of 1986.
OTHER FEATURES
Other features like an exhaust pipe which is made of stainless steel, comparatively large mudguard etc. Though the analog speedometer is not much attractive but someone must be impressed by the overall design of this bike.
It has a well shaped handle bar which is very essential for a comfortable ride and a fuel tank with Honda logo turned it one of a most beautiful bike of Honda. The fuel tank store 4.76 gallons fuel which is really a positive side for any bike.
FULL SPECIFICATION AT A GLANCE
| | |
| --- | --- |
| Model | Honda H 100 S |
| Capacity | 100cc |
| Engine type | Single cylinder, two-stroke |
| Top speed | 125 km/h |
| Max RPM | 4500 |
| Ignition | Digital |
| Cooling system | Oil & Air |
| Gearbox | 4-speed |
| Clutch | Wet plate |
| Fuel consumption | 13.3 km/l |
| Exhaust system | Single stainless pipe |
| Frame type | stell cradle |
| Front suspension | inverted forks |
| Rear suspension | twin spring shocks |
| Front brakes | drum brake |
| Rear brakes | drum brake |
| Weight | 93.0 kg |
| Overall length | 1,010 mm |
| Fuel capacity | 18.00 liters |
| Starter | Kick |
| Color options | Brown/maroon red black |
All bikes from Honda are popular for some specific feature. Actually it's their business policy that target one thing and achieve success. As a bike from Honda this bike also got popularity because of its speed and design. So HONDA CDI H 100S can be a good choice for the Bangladeshi bikers but you have to sacrifice the fuel efficiency.
If You want to Find Honda Bike showroom near you visit Our Website. Stay with us for more update motorcycle news.
You might also be interested in