Demerits Of LED Lights In Motorcycle Headlamp System
Published On 22-Jul-2023 12:31pm , By Saleh
LED lights in motorcycle headlamp systems are quite a new addition these days featured in modern motorcycles. It has versatile features and a number of advancements in comparison with old-day filament bulbs hence in modern vehicles LED lights are widely used in headlamps and other lighting systems. Despite the benefits LED lights also have a number of demerits and here we have focused on those covering demerits of LED lights in motorcycle headlamp systems.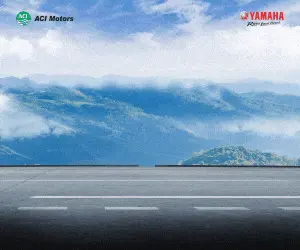 Demerits Of LED Lights In Motorcycle Headlamp System
LED lights in motorcycle headlamp systems benefit a lot because they are energy efficient, give better illumination, have a longer service life, etc. But in counter, those have some demerits also which are considered weak points that should be considered before selecting LEDs as the lighting system for motorcycles. For your acknowledgment here we have a brief on the demerits of LED lights in motorcycle headlamp systems.
Firstly, LED lights are bright for sure and it produces extremely whitish light that cuts the darkness in clear weather conditions. But the most negative side of these lights is they make blurs in fog, smoke, and rainy conditions. Thus in such uneven weather or environmental conditions LED lights literally reduce visibility range, therefore, the accuracy of vision, which is much risky.
LED headlamp systems produce exclusively bright and sharp light. Hence those sharp light beams hurt the opposite side of vehicle drivers' or pedestrians' eyes thus can make blurry visions and decrease the opposition's visibility which is absolutely risky. And in fog, rain, and dusty condition this drawback can hamper road safety for sure.
LED lights are much more energy efficient in terms of the production of lights but on the counter, those produce huge amounts of heat which need to suppress by a proper heat sinking system. Thus it needs a proper mounting system, and proper accommodation of the entire system, and in the end its cost increases.
Replacing the dead LEDs in the motorcycle headlamp assemblies is a complex repair job. It requires experienced technicians and sophisticated workmanship. And sometimes it requires much cost and it seems better to replace the entire lighting setup. Hence accordingly upgrading to an updated LED set is also complex and expensive.
LED lights are very small in dimension hence it requires proper setup in a sophisticated housing system. Thus it also requires a sophisticated reflector setup to keep the lights directed to the desired focus. Hence the entire LED lighting setup in the motorcycle headlamp system is complex.
Lastly, considering the entire mechanism and arrangement the LED headlamp system in motorcycles is entirely an expensive unit. Thus LED headlamp system is only used in the advanced featured and comparatively higher priced motorcycles.
So riders, here we have given a brief of the demerits of LED lights in motorcycle headlamp systems. Though LEDs have some demits the fact is that LEDs are a next-generation lighting solution not only in motorcycle headlamps but also in other segments where we need precision and energy saving. Thus, LED lights are the better solution in such cases.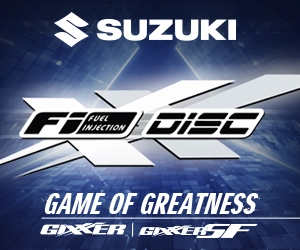 You might also be interested in