Honda Opened New Showroom At Mirpur, Dhaka
Published On 12-Apr-2016 06:55am , By Saleh
Honda Bangladesh Pvt. Ltd opened a new showroom in Dhaka at Mirpur Pallabi on 1st April 2016 under the dealership of Wings BD Ltd.
Wings BD Ltd already has a dealership in Dhaka at Kawran Bazaar, the company has the right to having dealership in DHAKA city.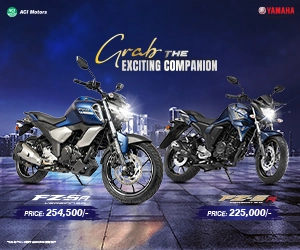 The showroom is new and will help the people of Mirpur to get their bikes from the local area, we visited the showroom and found that although it is small in size it still maintained the high level of standard which all Honda dealership must have in Bangladesh.
Currently, they only have the sales and spares section running and very soon they will start with the service center of the dealership so that the pressure on the Kawran Bazaar service center will be decreased.
Also Read: Honda Cashback offer For The Students And Government Employee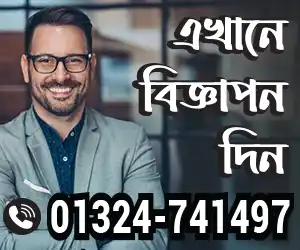 Currently, they have a good product lined up at their stock which is fulfilling the needs of the current motorcycle market.
Just last month they launched Honda Wave Alpha in Bangladesh a bike which is set to believe have the grab the attention of many bikers and for the people who want a moped bike will definitely love to ride this bike.
It is also believed that come in June – July Honda Bangladesh Pvt. Ltd will launch Honda CB150R Streetfire in Bangladesh, a bike which was supposed to get launch in the first quarter of this year and also after this they will launch Honda Livo in Bangladesh.
We always say this but Honda is always slow with their work & that is not only in Bangladesh but all over the world to ensure that they give away the BEST QUALITY product and service to the bikers.
In collaboration with BRAC Bank Wings BD Ltd is also providing the opportunity for the bikers in Bangladesh to buy Honda motorcycles in installments (Source).
This is really a great venture for the motorcycle industry in Bangladesh as now more and more people are moving towards motorcycles giving away public transport.
It is also set to believe that Honda Bangladesh Pvt. Ltd will open two more showrooms in Dhaka within this year & the areas where they will open maybe at Uttara and another at Mohammadpur.
With new products coming soon and day by day the market share of Honda is increasing it is set to believe that very soon they will come up and fights hard at the top.
Still, I think Honda needs to make sure that its customers are getting the SPARE PARTS at the right time and also the SERVICE CENTRE needs to be improved with well-trained mechanics.
Also, they must bring more color variant products in Bangladesh as now CBR150R is only available in RED color while CB Trigger is available in RED or BLACK color only.
Showroom Address:
Wings BD Ltd.
Kawran Bazaar Showroom
Plot # KA/6, Panthapath East, Tejgaon I/A,
(Near FDC Rail Crossing)
Dhaka, Bangladesh.
Mobile No: 01763 220882, 01783 878481
Mirpur Showroom
1/6 Pollobi Mirpur.
Mobile No: 01943402380
For further updates keep visiting our website and subscribe to our BikeBD Youtube channel, and also eye on our BikeBD Facebook Fanpage. To see the details of Honda Bike prices in Bangladesh and the Honda showroom addresses near you visit BikeBD.Com.
Useful Article You May Like:
Read By Category:
You might also be interested in