Hero Motorcycle Installment In Bangladesh!
Published On 19-Nov-2019 12:28pm , By Raihan Opu
Hero Motorcycles has been giving away more and more offers and discounts to the bikers, and this is no news now. Hero Motorcycle Installment In Bangladesh has been going on for several years now, and now they have made this procedure a lot easier by cutting down many steps and reducing the interest rate, which is now only 1 percent!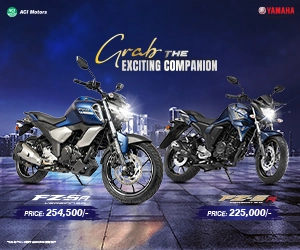 Hero Motorcycle Installment In Bangladesh
Hero motorcycles have reintroduced their motorcycle installment facility in Bangladesh, and this new installment amount, figures and requirements will encourage more people to buy a hero motorcycle of their own. In their new and updated motorcycle installment facility, Hero motorcycle is giving away bikes from 6 months up to 18 months of installments. The down payment for a new bike is changed too, with only 20,000 BDT down payment, anyone can own a Hero motorcycle.
One of the most attractive features in this Hero Motorcycle Installment In Bangladesh is the registration facility. In the minimum down payment of 20,000 Taka, Hero is going to deliver the bike with proper registration, which will be added in the total amount. The elephant in the room for any motorcycle installment facility is the interest rate, and Hero has the best among all. All hero motorcycles sold in installments will have only 1% interest, no matter the EMI duration. That means, no matter the customer buys the bike on 6 months EMI or 18 months EMI, he or she will pay the same 1% interest rate. In this "Amar Hero" program, anyone can calculate the EMI and total costing of their favorite bike with installments, registration and everything from the EMI Calculator in Amar Hero Webite.
Hero Motorcycle Installment System
Anyone eligible can buy their favorite Hero motorcycles on EMI. The customer will need to provide some documents and verification. He will need to provide any kind of monthly utility bill of three months, NID or Passport, and bank statement of an active bank account of the previous 3 to 6 months. For businessmen, they need to provide their trade license, and for service holders, they will need to provide employee proof document along with salary statement or salary certificate. The customer will need to have a guarantor, and he or she will need to provide Photo, NID copy, guarantor check and will need to sign an affidavit. The customer will have to submit MICR or non-MICR cheques without dates to the company, and these cheques will be used to pay his EMIs. The payment can be done via Cash/Bank Deposit/Rocket/Bkash.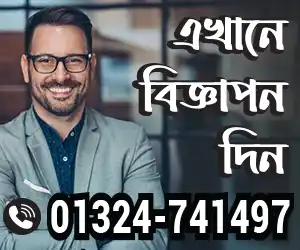 Hero Hunk Matte Red Edition
Along with all the offers, Hero has recently launched Hero Hunk Matte Red Edition in Bangladesh. The bike still carries the same engine, chassis, and everything, but a more stylish and updated color and graphics. The single Disc version of this edition costs 1,51,990 BDT, while the double-disc variant costs 1,61,990 BDT. Bikers can also purchase this bike with 6 months up to 18 months of EMI.
With newly launched variants of popular bikes and excellent Hero Motorcycle Installment In Bangladesh, Hero is getting more popular, and their EMI facility is helping more bikes to purchase their desired bike.
Frequently asked Questions
How to buy Hero motorcycle in installment?
Ans: Go to Hero motorcycle showroom with required documents and down payment. After some paperwork and the guarantor, you will buy your new Hero Motorcycle in installments!
How much is Hero motorcycles in installments?
Ans: Hero motorcycles have a really low-interest rate for motorcycles in installments.
How much is an EMI for hero motorcycles?
Ans: EMI is available from 6 months up to 18 months, and the cost of each EMI depends on the duration.
What is the down payment for Hero Motorcycle In Installment?
Ans: With only 20,000 Taka down payment you can buy your desired Hero motorcycle in installment.
Creating a value of life isn't easy. But creating life valuable is easy. So I tried to creating value and make an impact. I like to work in a team that is cooperative and helpful. I like to share my knowledge and skills for the betterment of the company. Always find out the opportunities and use in a proper way.
You might also be interested in