Coming Soon: Kawasaki Motorcycle In Bangladesh
Published On 25-May-2016 02:15pm , By Saleh
The name KAWASAKI; isn't something heart throbbing! Don't you feel exited with name of this Japanese Giant? Hah.. I think so :D Hmm…this time we are herewith the launching news of some breed from this giant brand. Here we are going to surprise you that Kawasaki Motorcycle in Bangladesh going to be available soon. Therefore let us entertain you with some details.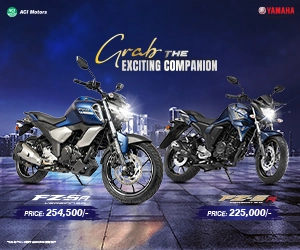 Guys we have informed you previously very clearly that, this year going to be a significant year for our motorcycle market. We also gave you some idea of availability of some world class motorcycles in Bangladesh.
Very fortunately our expectations gradually forming into the reality. As a result, some awesome machines are now available in our market of-course within our cc limit. We would like to thank the importers here who initiated the silver line of changes.
Whatsoever, after getting awesome machine and brands KAWASAKI now is in transit to hit our market. An importer Apurbo Traders, already has finished most of the formalities of importing the first shipment of the Kawasaki motorcycle in Bangladesh.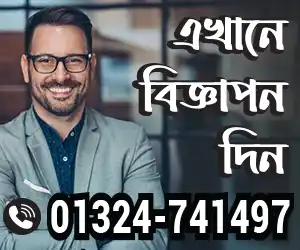 we are confirmed that two off-road & adventure models of Kawasaki therefore Kawasaki KLX 150BF and D-Tracker 150 are coming soon in our market.
As much we are informed by the importer, the models of Kawasaki will be available in our market just within the first week of June 2016. The importer also has informed, there also will be a twist with their upcoming shipment.
Most probably they are also bringing some other model of pocket bike to test the market response. This time we can't disclose their surprises. But we are sure you will be informed those just on time through our site and FB pages.
Kawasaki - Little Glance Over The Models
Briefing little about the upcoming models, both the Kawasaki KLX 150BF and D-Tracker 150 are from Kawasaki, Indonesia. So both the bikes are made in Indonesia.
Both bikes are designed with same 144cc air-cooled four-stroke engine with quite same technical figures. But the engine and other ergonomic are with little varied tuning for their purposes of use.
[caption id="attachment_13943" align="aligncenter" width="640"]
Kawasaki KLX 150BF Specification[/caption]
The Kawasaki KLX 150BF is completely dirt or off-road model. This bike is completely featured for off-road biking so it can be used any kind of uneven terrains of Bangladesh.
Kawasaki KLX 150BF Price In Bangladesh
The KLX 150BF fitted with longer travel suspension, larger spoke-rim, off-road tire and different size of chain-sprocket system for off-road riding or dirt biking.
[caption id="attachment_13942" align="aligncenter" width="640"]
Kawasaki D-Tracker 150 Specification[/caption]
On the other side D-Tracker 150 is designed as dual purpose use or adventure biking. This bike can be used both type of road but better capable on regular on-roads.
Kawasaki D-Tracker 150 Price In Bangladesh
The D-Tracker 150 is designed with smaller spoke-rim, sensitive suspension, wider & on-road tire and also smaller chain-sprocket system. These are featured for regular adventure riding or touring on most of the mixed terrains.
So guys you can see after a long and long time we are going to get some real off-road and adventure bikes with a giant brand. Wish the shipment and other formalities will not be delayed with any issue. Let's wait for few more weeks to see the Kawasaki Motorcycle In Bangladesh. Thank you all.
Kawasaki Motorcycle Showroom In Bangladesh
Apurbo Traders Road: 2, House: E/23, Block-D Basundhara Residential Area Dhaka. Hotline: 01757-917 766
Thank you all. For further updates keep visiting our website and subscribe to our BikeBD Youtube channel, and also eye on our BikeBD Facebook Fanpage. See you soon with the latest discussion, review & news.
See Available Motorcycle Brands in Bangladesh
See All Updated Motorcycle Prices Here
See Nearest Motorcycle Showroom Addresses To You
Related Article You May Like:
Read By Category:
You might also be interested in