Kawasaki Motorcycle Officially Coming Soon In Bangladesh!
Published On 14-Aug-2017 01:36pm , By Saleh
With the motorcycle sales figure increasing day by day in Bangladesh over the past 8 months a new Japanese motorcycle company is making its way here. Kawasaki Motorcycle officially coming soon in Bangladesh. This will be the final Japanese brand to enter in our country officially after Honda (Bangladesh Honda Pvt Limited), Suzuki (Rancon Motorbikes Ltd) & Yamaha (ACI Motors Ltd).
Kawasaki Motorcycle Officially Coming Soon In Bangladesh!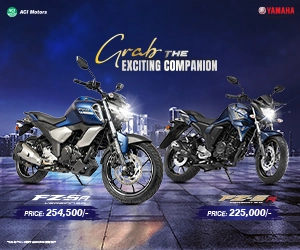 Kawasaki Motorcycle is worldwide known to be one of the pioneers in the sports bike segments. They usually make exclusive high end motorcycles, something opposite of Honda who mostly concentrates on the commuting segments. Kawasaki Motorcycles Ltd is a subsidiary of Kawasaki Heavy Industries which was founded back in October 15th 1896 by Shozo Kawasaki. It's headquarter is in Kobe, Japan. Apart from making motorcycles Kawasaki is also involved in making aircrafts, space systems, helicopters, simulators, jet engines, missiles & electronics equipments. Looking at that portfolio it seems like Motorcycle for them isn't a big firm but worldwide they are well popular with their bikes.
Some of the most popular Kawasaki Motorcycle models are Kawasaki Ninja 250, 650, 1000, ZX14, & not to mention H2. Kawasaki H2 is one of the most powerful, fastest & lunatic 1000 cc road going motorcycle in the world with a power output of 207 BHP. So far looking at their product line up it seems like that the people of Bangladesh won't get their exclusive bikes like Z250 or Ninja 250 due to the engine size limitation in Bangladesh. But they might bring Kawasaki Z 125 which is a pocket bike for daily commuting.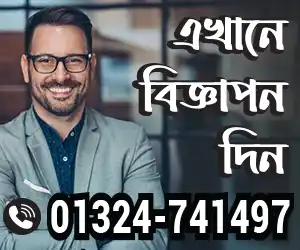 I also think they will start their journey with Kawasaki KLX & D Tracker series, both the bikes are actually dual-purpose bikes or off-road bikes & they have engines between 110-150 cc which will fit into the regulation. Another aspect which might happen is that just recently Kawasaki has started newly in India & because India is a huge market for the Japanese manufacturer they might make specific products for the Indian markets like other Japanese brands & as history tells whatever bikes are manufactured in India there is a good chance it will come in Bangladesh.
There are still work going on to know of who will bring Kawasaki motorcycles officially in Bangladesh, currently there are some importers in who bring Kawasaki motorcycles in Bangladesh but they are not official distributors. This time around one Motorcycle Company is trying to bring them officially in Bangladesh.We are not sure when they will officially launch the brand but according to my guess I don't think it will come until 2018.
Kawasaki is well known to give the best quality among the 4 Japanese motorcycle brands & they are also a very successful team in the World Superbike Championship, Kawasaki motorcycle officially coming soon in Bangladesh is a gateway for other exclusive brands to enter in Bangladesh market. Kawasaki is most popular in the high cc segments and who knows what is installed for us in 2019!!!!!!!!
So readers, stay with us for new and updated news and don't forget to subscribe to our BikeBD Youtube channel, and also an eye on our BikeBD Facebook Fanpage. To see the details of Available Bike Prices in Bangladesh and the Motorcycle Showroom Addresses near you visit BikeBD.Com.
Related Article You May Like:
Read By Category:
You might also be interested in