TVS Bangladesh Launched New TVS Apache RTR 160 4V Fi In Bangladesh
Published On 04-Sep-2023 03:57pm , By Arif Raihan Opu
A few days ago, we heard that TVS would launch a new version of the RTR series. But we didn't know that this would be very soon. Today, TVS Auto Bangladesh launched the new TVS Apache RTR 160 4V Fi with new features.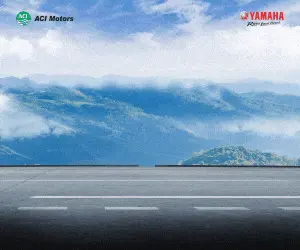 Today at the International Convention City Bashundhara (ICCB), TVS Auto Bangladesh launched their new version of the RTR series. A very few people know about this version to be launched. TVS hides it from everyone.
But I know they reviled the new version of the RTR series. This version comes with new technologies, features, and color graphics. This will change the game in the 160cc naked sports segment.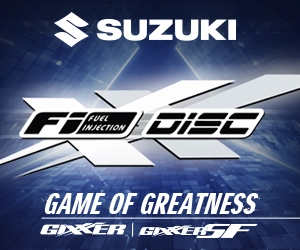 Also Read: Nishat Auto in Rangpur.
A grand launching was arranged for this latest version of the TVS Apache RTR 160 4V Fi. The officials from TVS were present at the launch. A biker group, influencers, and dealers were present. Team BikeBD was also present at the launching event.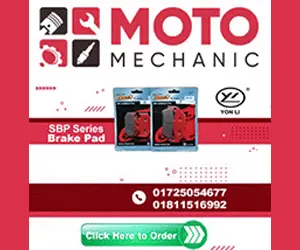 In terms of features, this will be ahead of its competitors. Because TVS added all the latest technology to this version. One of the features is the three riding moods. TVS also tuned up the engine of this new bike.
Now this TVS Apache RTR 160 4V Fi comes up 159.7cc, 4 valve, over square, oil cooled combustion chamber (O3C), fuel injection (Fi) engine. This engine produce about 17.5 PS @ 9250 rpm and 17.73 Nm torque from this engine. This engine is tuned with Race Tuned Fuel Injection (RT-Fi).
Now acceleration will be smoother and faster also. The mileage of this bike will be 40 to 42 kmpl. TVS also installed a bullpup exhaust and new red alloy wheels.
In the front TVS is giving 270nn roto petal disc brakes with single channel abs and in the rear there is a 200mm rear disc brake. In the rear, they also installed SHOWA gas-charged mono-shock with 7-step adjustable.
Now riders can ride this motorcycle in their preferred three riding mood which is urban, rain,y and sports mood. TVS also added an adjustable clutch and brake lever for smooth riding.
The biggest change or feature is the fuel injection (Fi) engine. TVS has now added this latest feature after a long time. We know what all of you think. Because of the Fi engine, the acceleration of the bike might get slower or less.
TVS installed the latest technology for this version, which glides through traffic. This glide means you don't need to open and close the throttle in traffic jams.
Now the big question is: what is the price of this new version? We told you that the price range of this motorcycle will be 2,50,000 to 2,70,000 BDT. But we are surprised that this new version's price is 2,69,990 BDT.
Right now this model will be available in Dhaka and Chittagong TVS Motorcycle showroom. Slowly it will be distributed all over Bangladesh.
All of you want to know about the performance. We also didn't get the answer yet; after the test ride of this motorcycle, we will give you feedback and an update on this version. So keep an eye on our website and Facebook page. To know more about motorcycle prices, tips and other information visti oure website. Thank you.
Published by Arif Raihan Opu
Creating a value of life isn't easy. But creating life valuable is easy. So I tried to creating value and make an impact. I like to work in a team that is cooperative and helpful. I like to share my knowledge and skills for the betterment of the company. Always find out the opportunities and use in a proper way.
You might also be interested in