What Can Happen If You Ride A Motorcycle Without A Tail Light?
Published On 08-Apr-2023 02:43pm , By Saleh
A motorcycle tail lamp is one of the must-have features for street-legal motorcycles that gives the motorcycles street-legal status, therefore, the motorcycle gets the eligibility of rolling on public roads. Though without other street-legal features only a tail lamp can't do anything alone about this eligibility but a tail lamp is an important part of that. Hence what can happen if you ride a motorcycle without a tail lamp in real?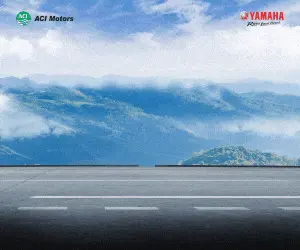 What happens if you ride a motorcycle without a tail light?
You know the motorcycles that roll on public roads need to be featured with proper street-legal features, therefore, need to be street-legal. Thus the street-legal motorcycles mandatorily come with integrated headlights, turn signal lights, tail lights, horns, ODO, and other signals. And here motorcycle tail lamp performs an important role and helps to ensure safety on the roads. Hence if you don't have a properly working tail lamp on your motorcycle then unwanted disasters can happen and here we're focusing on those.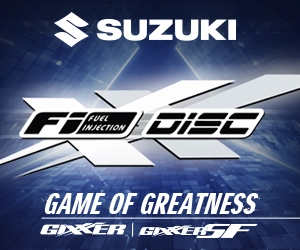 First of all, it's illegal riding a motorcycle on a public road without proper street-legal features, therefore, also an unworkable or inactive tail lamp. In some countries or regions, it is punishable by penalties and monetary charges. So you may face uneven situations from traffic polices while rolling on the road.
The most dangerous thing that can happen while riding without a workable tail lamp is you will lose your visibility on the road in the dark, fog, rain, dust, and even in broad daylight from a distance. Thus other vehicles behind you may not be aware of you and an accident can happen.
A motorcycle tail lamp also shows whether you are applying the motorcycle brake or not; thus it fails to give a signal to other vehicles behind you that you are getting slow or preparing for a stop. In such conditions, anything worst can happen.
It creates unpredictable situations when you don't have a workable tail lamp on your motorcycle and you're trying to change the lane on a rushing highway or on busy city roads. Thus you may experience a bad incident while changing the lane.
A properly blinking or illuminated tail lamp on a motorcycle helps other vehicles to assume the motorcycle position and distance on the road. Thus other vehicles on the road can maintain a safer distance and act accordingly. Hence riding without a tail lamp you're just like intending to invite an accident.
A properly illuminating tail lamp makes the motorcycle registration plate visible to any other person or the traffic police on the roads. Thus identification of the vehicle and application of the law gets easier for them. Hence it's an offense to keep the registration plate invisible in the dark and it is punishable with penalties or charges.
So guys. These are the most common issues you may face while riding a motorcycle without a properly workable tail lamp. Hence you can understand the importance of having a proper tail lamp and should be caring of its workability every time when going to roll on the roads and stay safe, that's it.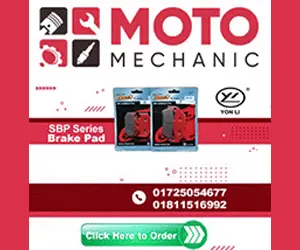 You might also be interested in