How To Protect Your Motorcycle From Rust?
Last updated on 07-Nov-2023 , By Saleh
Motorcycles are not just a mode of transportation; they embody a true sense of freedom and are great tools for adventure for riders. That's why people love motorcycles so much. However, this precious possession can be dampened by the unyielding enemy of metal, which is rust. Rust can corrode and weaken essential components of a motorcycle, and we need to be cautious to protect our motorcycles from rust buildup. Here, we will share some crucial tips and techniques to safeguard your motorcycle from the damaging effects of rust.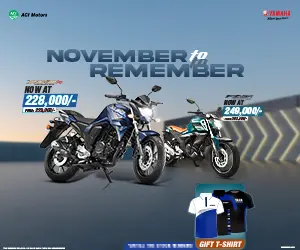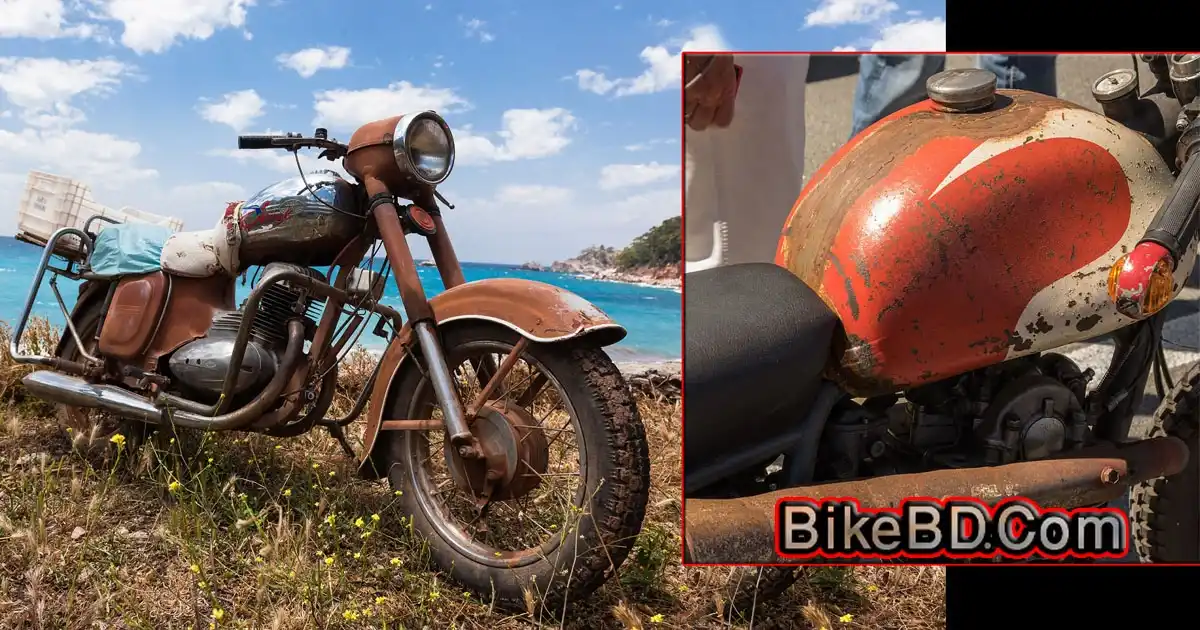 How To Protect Your Motorcycle From Rust: Essential Tips And Techniques
Owning a motorcycle is not only a daily life need; rather, it's a tool of adventure and joy. To get hassle-free and good performance and ensuring its longevity is key to enjoying motorcycling for a longer period. Therefore, to ensure our two-wheeled companion performs in top condition, it's essential to take proactive measures to protect it from rust. Here is our advice to fight against rust buildup on your motorcycles.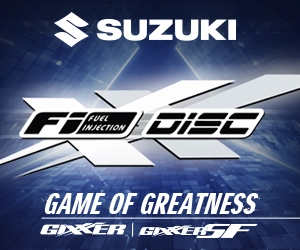 Regular Cleaning And Maintenance
One of the simplest yet most effective ways to protect your motorcycle from rust is by regularly cleaning and maintaining it. Road grime, dust, dirt, moisture, and salt residue from roads in any weather can all contribute to rust formation. So, after each long ride or after a certain period, make it a habit to wash your motorcycle thoroughly using a mild soap or specialized motorcycle cleaner and water.
This will remove dirt, road grime, and salt, which accelerate the rusting process on the metal surfaces and open contacts. Pay special attention to hard-to-reach areas like the chain, undercarriage, frame, and crevices where moisture and debris can accumulate. Take care to wipe off the water from every corner dry it fully after a wash, and then store it.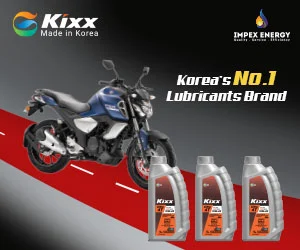 Wax And Polish And Keep The Motorcycle Dry
After washing and cleaning a motorcycle every time, we should apply good-quality wax or polish on the motorcycle exterior to create a protective layer over the surface. This wax polish acts as a protective coating on the motorcycle's metal surfaces and makes a barrier against moisture and other corrosive elements. Moreover, this layer repels water easily and reduces the risk of rust formation.
Again, water and moisture are the key substances for rust buildup on metals. So, keeping the motorcycle dry is vital. So, whenever possible, store your motorcycle in a covered and well-ventilated area, away from rain and humidity. If you don't have a well-accommodated garage, use a weatherproof motorcycle cover to shield it from harsh weather like the sun, rain, fog, dew, or snowfall.
Lubricate All Moving Parts
Keeping moving parts well-lubricated is also an essential task for preventing rust buildup on a motorcycle and that also ensures the smooth operation of a motorcycle. Therefore, always apply appropriate lubricants to the chain, control cables, levers, exposed bolts, and any other movable parts. Lubrication not only reduces friction and wear but also acts as a barrier against moisture and contaminants.
So, folks, these are the essentials you should follow to keep your motorcycle rust-free and top-of-the-line in performance and ensure the durability of the exposed metal parts. It's also advised to regularly inspect your motorcycle for any signs of rust or paint damage and take necessary steps to protect those. Thanks.
You might also be interested in