Kawasaki D-Tracker 150 Feature Review
Published On 09-May-2018 06:41am , By Ashik Mahmud
Kawasaki Motorcycle is officially in the distribution of their motorcycles now in Bangladesh(Source). They have started rolling in our market from the event of Dhaka Motor Show 2018. They have showcased the 150cc Supermoto Kawasaki D-Tracker 150 inline with other three models.
Hence covering the features of the motorcycle here is Kawasaki D-Tracker 150 Feature Review. Let's try to get the featured picture of the nice street sports machine through our discussion.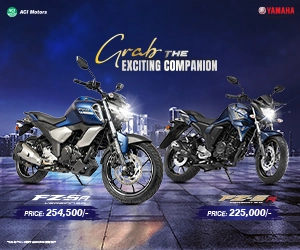 Kawasaki D-Tracker 150 is a solid street sports machine that designed taking the dirt bike ergonomics as the base. Hence this street sports machine looks very similar to a dirt bike and that in category of Supermoto or Supermotard or can be called as Motard.
Though a supermoto bike is designed for street sports but it also can be used as dual sport. Whereas some of the companies showcase their Supermoto motorcycles as dual sports machine. It especially for which comes with steel spoke rimes and with tube tires where some are called as street adventure bikes like the Husqvarna 701 Supermoto.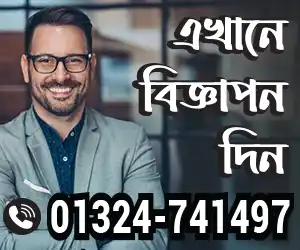 Kawasaki D-Tracker 150 – Design for Sports
The Kawasaki D-Tracker 150 is a full size Supermoto sports bike that is quite new in Bangladesh. It somewhat shared all the elements directly from the Kawasaki dirt bike KLX150.
The only few things like the wheel dimension, suspension tweaking and sprocket ratio are quite different here. Therefore the D-Tracker 150 is quite like the street copy or street version of that awesome dirty machine KLX150.
Also Read: Kawasaki KLX 150BF Feature Review
You know this kind of sport machine like Supermoto is not so frequent in our country. Only few other companies irregularly tried to market the other type Supermoto in previous days. Whatsoever the D-Tracker is a solid & pure supermoto and it comes with a rock solid looks and design.
See All The Available Kawasaki Motorcycles In Bangladesh Here
Coming to the first look it's a high saddle, taller & upright single rider machine. The second most attractive thing is it comes with significant higher aligned mud guard & exhaust like an off-road machine. Along with longer front suspension and higher ground clearance literary gives the impression like a standing stallion.
The motorcycle comes with very solid and slick naked design on naked perimeter frame that hired from KLX150. There is no bulky body panel or extra muscles on it and it's completely a naked machine like a true dirt bike.
Even being a solid naked sports machine nothing has sacrificed from its design. Every part of the motorcycle is sharp, slick, lighter but solid in construction.
Moreover this naked scheme significantly reduces its weight and increased the capability. The common parts of the bike like seat, fuel tank, ODO consol, headlamp assembly all are compact and like the true copy of a dirt bike.
See All Updated Motorcycle Prices Here
Kawasaki D-Tracker 150 – Wheel, Brake & Suspension System
Supermoto motorcycles are very much slim, slick and slender in design. But of-course they are constructed firm and far better capable specially with wheel, brake and suspension systems. Whereas those are the core capability and core features of such kind of sports machine on which they perform.
Also Read: Kawasaki Ninja 125 Feature Review
The Kawasaki D-Tracker 150 comes with 17-inch steel spoke rim with tube-type tires. The tires are street tires and wider in dimension. The tires are much wider to play better on the solid pavement like a regular street sports bike. Moreover, the steel spoke rim plays a vital role as it more shock resistant and shock absorbing than alloy wheel.
See Nearest Motorcycle Showroom Addresses To You
The braking system of the bike is much impressive as it comes with a capable set of braking system. Here the both wheels are equipped with hydraulic disk braking system where the assemblies are from NISSIN. The front wheel comes with a 300mm ventilated petal disk whereas the rear one comes with 220mm size disk.
Coming to the suspension system it's damn gorgeous and that directly hired from the dirt model KLX150BF. Here the front suspension is 35mm USD telescopic suspension and the rear suspension is mono with Uni-Track system. The front suspension is much flexible with its longer travel characteristics. Here the rear one is also responsive and that is five steps adjustable. Hence you can guess how capable the D-Tracker is in terms of wheel, brake and suspension system.
Kawasaki D-Tracker 150 – Handling Characteristics
As we mentioned Kawasaki D-Tracker 150 is a street sports machine with quite a dirt bike like feature. So its capability and riding characteristics is somewhat different than regular street bike and quite closer to a dirt bike.
But fact is that riding and handling characteristics is quite unique in Supermoto motorcycles. For that reason it belongs a different category and worldwide so popular for different kind of sports.
The Kawasaki D-Tracker 150 is a very light weighted sports machine with the weight of 118kg. Hence with lighter design its handling is easier than any other sports bike on the road. Moreover higher ground clearance with capable braking & suspension system increased its capability significantly.
Now the point comes how much user friendly it will be for our motorcycle users in Bangladesh. Coming to this point only the thing may seem harder the higher saddle height. It can be an issue with 840mm saddle height but again it comes with significantly flexible suspension system. Therefore saddle height may not make big hassle for lower height people.
Therefore coming to the rests the motorcycle is featured with very comfortable upright riding position. Seating with handlebar and other control lever position are seems very perfect for comfortable ride.
No matter you seat or stand on the pegs dealing street or uneven terrains. Again being also a light weight dual sports you can't complain its easiness of riding and handling. It's a Supermoto and its riding is super fun.
Kawasaki D-Tracker 150 – Engine Feature & Specification
Kawasaki D-Tracker 150 is a street sports bike that carries quite the similar features like the dirt machine KLX150. Both the machine caries same frame, structures and quite same design but with different graphic scheme. Here few tweaking including few dissimilarity on wheel, brake and suspension made this supermoto different than the KLX150.
D-Tracker carries the same engine of KLX150 therefore the old KLX140. The engine is a bulletproof 144cc air cooled four stroke engine. Its capability is proven from the dirt terrain that ploughed by the successor Kawasaki KLX140. So no one can complain its durability and capability.
Whatsoever the power and torque figure of this engine is quite linear considering regular trend. Its power rating is around 12PS and torque is 11.3NM which seems quite flatten. But fact is that being a 118kg light weighed machine these figures can change the real scenario on the track. Hence it's better to forget the printed numbers and play free with fun.
Whatsoever, being a supermoto from Kawasaki D-Tracker carries the premium features in every corner. It also belongs to the Dual-Sports pit, so you may have more queries on this awesome naked machine. For more detailed information you can go though the bellow attached specification table and learn more.
Specification

Kawasaki D-Tracker 150

Engine
Single Cylinder, Four Stroke, Air Cooled, SOHC 2-Valve Engine
Displacement
144cc
Bore x Stroke
58.0mm x 54.4mm
Compression Ratio
9.5:1
Maximum Power
8.6KW (12PS) @ 8,000RPM
Maximum Torque
11.3NM (1.2kgfm) @ 6,500RPM
Fuel Supply
Carburetor, NCV24
Ignition
DC-CDI
Starting Method
Electric Start
Clutch Type
Wet, Multiple-Disc
Lubrication
Wet Sump
Transmission
5 Speed Return Shift

Dimension

Frame Type
Perimeter, Steel Frame
Dimension (LxWxH)
2,015mm x 950mm x 1,130mm
Wheelbase
1,335 mm
Ground Clearance
270 mm
Saddle Height
840 mm
Weight
118kg
Fuel Capacity
6.9 Liters
Engine Oil



Wheel, Brake & Suspension

Suspension (Front/Rear)
35mm USD Telescopic Fork / Uni-Trak Mono Shock 5 Way Adjustable Absorber
Brake system (Front/Rear)
300 mm Disk / 220 mm Disk
Tire size (Front / Rear)
Front: 100/80 - 17 Rear: 120/70 – 17


Battery
12V, MF
Head lamp
12V
Speedometer
Analog
*All the specifications are subject to change upon company rules, policy, offer & promotion. BikeBD is not liable for the changes.
Kawasaki D-Tracker 150 – New Machine New Game
So, readers, that was the brief discussion on the features of the Kawasaki D-Tracker 150. However we tried to give you a least featured picture of the nice street sports machine. You know D-Tracker 150 is a different type of sports bike that carries different features.
Therefore riding a D-Tracker of-course is a different type of thrill and fun. It allows riding free on any type of tarmac and you can play your game hard. Moreover it also covers the dual sports category from some of the corners. Hence who are fun lover and love to travel with motorcycle in countrywide can try this awesome machine as a traveling companion.
Related Articles You May Like:
Read By Category:
Published by Ashik Mahmud
You might also be interested in