Yamaha Motorcycle India Factory Visited By Team BikeBD
Published On 01-Mar-2018 05:13am , By Ashik Mahmud
After visiting Indian Auto Expo 2018 on the second day we visited the Yamaha Motorcycle India factory in the early morning. Yamaha has 3 factories in India and one of them is located at A-3 Industrial Area, Noida - Dadri Road. It was a great opportunity to know about the whereabouts of Yamaha motorcycles & scooters Here we met Mr Paul who is the head of Yamaha Motorcycle factory management in India. Also we met Mr Wimal Rana, who is the factory head of Surajpur & Mrs Ishika from Corporate PR Department.
Yamaha Motorcycle India Factory Visited By Team BikeBD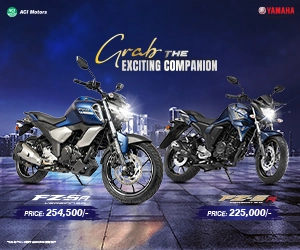 Mr Paul showed us the paint shop yamaha motorcycle india then we went to see the production line. They informed us that one average it takes 34 seconds to assemble lower cc bikes like Yamaha Saluto 125. If the bike is around 150 cc like Yamaha FZS V2 then it will take over a minute. They gave us some presentation on how the things work out in the factory and finally we got the chance to ask them some questions. Then we started our question and answer sessions. Mr Paul and other officials from Yamaha Motor India was very cordial to answer the questions. We are going to present what we have talked about.
BikeBD: Is there any difference in quality between the available YAMAHA bikes in Bangladesh and India?

Yamaha Motor: Not at all because maintaining 2 qualities needs to maintain 2 process which is costly too.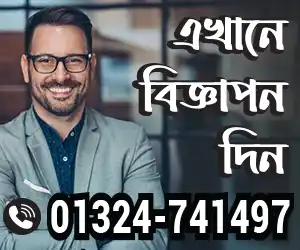 BikeBD: Is there any plan to launch YAMAHA Scooter in Bangladesh?

Yamaha Motor: Currently we are thinking but not sure when it could be happen. If everything goes fine then scooter will launch soon. Because we have a good product line on scooter segment.

BikeBD: Is ACI Motors Bangladesh only can import bikes from YAMAHA India? If not then from which plants or factories they can import?

Yamaha Motor: ACI Motors is the part of Yamaha family. And as a family member they can import from any Yamaha factory.

BikeBD: Indian motorcycle market is uplifting from 150CC to 250CC, but in Bangladesh we have a CC limitation. Are there any initiatives taken or have any plan by YAMAHA in their plan to increase the CC limit?

Yamaha Motor: Currently we are not doing anything from our part.
See All Yamaha Motorcycle Showroom Addresses Here
BikeBD: Is there anyplan to launch cruiser bikes again like Yamaha Enticer ?
Yamaha Motor: Cruiser bikes have a limited customers and to maintain Yamaha standard it is not feasible for Yamaha to launch the cruiser again. And your all roads are not suitable for cruiser bikes.
BikeBD: Do you have any plan to launch Yamaha R15 V3 officially in Bangladesh?
Yamaha Motor: Good question (ha ha smiling). Currently we are thinking about it but you know it launches here just yesterday so we need to look into some key factor and performance and then we can decide.
BikeBD: So far we know Japanese bike manufacturers always give importance on rider's safety. Are there any plans to start rider's school or events to promote riders safety by YAMAHA?
Yamaha Motor: Currently ACI is already doing some activity and in future we will cooperate with them and the process will be step-by-step.
BikeBD: From the point of view to YAMAHA India, what were the biggest challenges faced by YAMAHA in Bangladesh?
Yamaha Motor: Price, as your government is continuously changing the duty structure and we need to maintain the prices according to the rule.
See All Yamaha Motorcycle Prices Here
BikeBD: Is there any future forecast for Bangladesh by Yamaha Motorcycle India?

Yamaha Motor: I'm not sure but Mr Zahid from ACI motors informed us that they are going to import products from Yamaha electronics too.
BikeBD: Are you happy with ACI Motors performance?

Yamaha Motor: Yes of course, they are one of the best dealers in the world. Sometime we need to tell then to stop for today, tomorrow we could do more things. The team of ACI Motors are very much enthusiast and hard working.
BikeBD: What kinds of things you think the Bangladeshi bikers are doing wrong with the Yamaha bikes ?

Yamaha Motor: One thing I should let you know that for FI engines you don't need to back and forth the accelerator after starting the engine but people always do such thing. FI engines set engine's rpm by itself, you don't need to go back and forth.
BikeBD: Any message for Bangladeshi bikers from Yamaha Motorcycle India?

Yamaha Motor: Motorcycle is a important gadgets for daily life. Please enjoy your YAMAHA BIKE LIFE with Yamaha bikes.
Sadly due to lack of time we couldn't ask too many questions but we hope that we managed to cover the key points about Yamaha bikes. Due to high level restrictions we weren't allowed to do too much video or photographs inside the factory, most workers are often aren't allowed to take camera/phone inside the factory while working.
This was all about the Yamaha factory visit, in our previous article we covered Indian Auto Expo 2018. We want to thank ACI Motors for giving us such a wonderful experience. Hoping in the near future we will cover more international Auto Show in many other countries in Bangladesh.
Frequently Asked Questions:
1. Where is the Yamaha factory?
Ans: Yamaha has multiple factories all around the world in Japan, Thailand, Indonesia, India, etc.

2. Where are Yamaha engines made?
Ans: Yamaha engines are made in Japan, India, Thailand, Indonesia, and a lot of other countries.

3. How are motorcycle engines made?
Ans: Motorcycle Engines are made with good R&D and proper research.

4. Who owns Yamaha outboards?
Ans: Yamaha Motor company owns Yamaha Outboards.

5. Who is the owner of Yamaha?
Ans: Yamaha Motor Company was founded by Genichi Kawakami, and is now an independent company owned by itself.
Read By Category:
Published by Ashik Mahmud
You might also be interested in