Yamaha FZS FI Double Disc Price In BD 2022
Price: 225,000 BDT
Market Status: Available In Bangladesh
Showroom Near You
Key Specs of Yamaha FZS FI Double Disc
Engine
150 cc
Power
13 BHP
Torque
12.8 NM
Mileage
40 kmpl
Brakes
Double Disc
Tyre Type
tubeless
Yamaha FZS FI Double Disc Competitors
Yamaha FZS FI Double Disc Motorcycle Comparisons
Yamaha FZS FI Double Disc Specifications
Bike Information
| | | | |
| --- | --- | --- | --- |
| Bike Name: | Yamaha FZS FI Double Disc | Brand: | |
| CC: | 150 | Regular Price: | 225000 |
| Bike Type: | Standard | Distributor/Seller: | ACI Motors Limited |
| Model Year: | N/A | Brand Origin: | Japan |
| Made In: | N/A | Assemble In: | N/A |
Engine
| | | | |
| --- | --- | --- | --- |
| Engine Type | Air cooled, 4 stroke, SI engine, SOHC | Displacement | 149cc |
| Maximum Power | 13 Bhp @ 8000 RPM | Maximum Torque | 12.8 NM @ 6000 RPM |
| Bore | 57.3 mm | Stroke | 57.9 mm |
| Compression Ratio | 9.5:1 | Valves | 2 |
| Fuel Supply | Fuel Injection | No of Cylinders | 1 |
| Engine Cooling | Air Cooled | Starting Method | Electric |
Transmission
| | | | |
| --- | --- | --- | --- |
| Transmission Type | Manual | No of Gears | 5 |
| Clutch Type | Wet Multiple-disc | Drive Type | N/A |
Mileage & Top Speed
| | | | |
| --- | --- | --- | --- |
| Mileage | 40 Kmpl (Approx) | Top Speed | 120 Kmph (Approx) |
Chassis & Suspension
| | | | |
| --- | --- | --- | --- |
| Chassis Type | Diamond Frame | Front Suspension | Telescopic Fork |
| Rear Suspension | 7-Step Adjustable Monocross Suspension | | |
Brakes
| | | | |
| --- | --- | --- | --- |
| Front Brake Type | Single Disc | Rear Brake Type | Disc Brake |
| Front Brake Diameter | 282 mm | Rear Brake Diameter | 220 mm |
| Anti-Lock Braking System (ABS) | No | Braking System | Double Disc |
Wheels & Tires
| | | | |
| --- | --- | --- | --- |
| Front Tire Size | 100/80-17M/C (52P)NYLOGRIP ZAPPER-FX1 | Rear Tire Size | 140/60-R17M/C (63P)revz-Y |
| Tire Type | tubeless | Wheel Type | Alloy |
Dimensions
| | | | |
| --- | --- | --- | --- |
| Overall Length | 2060 mm | Overall Width | 770 mm |
| Height | 1050 mm | Ground Clearance | 160 mm |
| Weight | 133 KG | Fuel Tank Capacity | 12L |
| Wheelbase | 1330 mm | Seat Height | 790 mm |
Electricals
| | | | |
| --- | --- | --- | --- |
| Battery Type | mf | Battery Voltage | 12V,4.0Ah(10HR) |
| Head Light | 12V 35/35W (Halogen) | Tail Light | halogen |
| Indicators | halogen | | |
Features
| | | | |
| --- | --- | --- | --- |
| Speedometer | digital | Odometer | digital |
| RPM Meter | Digital | Handle Type | Pipe handle bar |
| Seat Type | Split-Seat | Passenger Grab Rail | yes |
| Engine Kill Switch | yes | Additional Feature | N/A |
Disclaimer
Above mentioned information may not be 100% accurate. We collect information from manufacturer website and other reputed sources. Please inform us if you have found any mistake or wrong information.
Yamaha FZS FI Double Disc Colours
No Color
Dark Night
Armada Blue
Yamaha FZS FI Double Disc Overview
Yamaha FZS FI Double Disc Review
Yamaha FZS FI Double Disc Review
PROS
 Stylish Look
Controlling
Braking
Better Mileage 
CONS
 Low Head Light Power
No Gear Indicator 
VERDICT
FZS FI Double Disc Price
FZS FI Double Disc is a high performing bike which is available in the Bangladesh motorcycle market. FZS FI Double Disc Price in BD is 225,000 Tk.
FZS FI Double Disc Seat Height
FZS FI Double Disc Seat Height is 790 mm claimed by Yamaha and FZS FI Double Disc user Seat Height is 790 mm.
FZS FI Double Disc Mileage
FZS FI Double Disc mileage is 40 KMPL claimed by Yamaha and FZS FI Double Disc user mileage is 40 KMPL.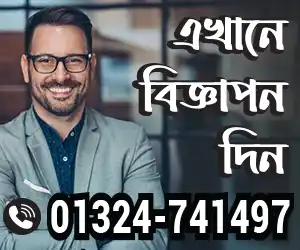 FZS FI Double Disc Weight
FZS FI Double Disc weight is 133 KG claimed by Yamaha and FZS FI Double Disc user weight is 133 KG.
FZS FI Double Disc Top Speed
FZS FI Double Disc Top Speed is 120 KMPH claimed by Yamaha and FZS FI Double Disc user Top Speed is 120 KMPH.
FZS FI Double Disc Video
Yamaha is a popular brand of motorcycles in Bangladesh. The FZS series, the flagship model of the brand, is its most well-known series. Yamaha FZS Fi V2 premium commuter motorcycle is the Yamaha Yamaha FZS Fi V2. The new design features a new engine and fuel injection system. Its main focus remained unchanged. ACI Motors, currently the sole distributor for Yamaha motorcycles in Bangladesh, launched the bike in Bangladesh in the middle of last year. You can find the latest fzs v2 price in BD here.
Yamaha FZS FI V2 - DESIGN & STYLE
The new Yamaha FZS Fi double-disc is more stylish than the older version, it is now edgier than the previous version. The fuel tank now has a new multi-reflector, halogen headlight, and an air scoop. The rear tire used to be covered in mudguard, but bikes made in Bangladesh now have an extended mudguard. The current talk is the chain, which is still open-chain.
The bike now has a better-looking exhaust system. To provide more comfort for the rider and the pillion, the rear end of the bike has been made wider. Race Accessories is our accessories partner and we want to thank them.
As there have been no major modifications to the bike, the tail of the bike looks almost identical. The handlebar and switch gears were kept unchanged. This bike has AHO (Automatic Headlight On) so it doesn't have a switch to turn on/off the headlights. We also have a new fuel tank design and a speedometer. This bike has an engine kill switches and pass lights.
The speedometer is brand-new. The digital speedometer is fully digital and has a rev counter, fuel gauge, and rpm counter. Other warning lights are located on the speedometer, but there is no clock. The speedometer's single control button is also very disappointing. It is difficult to see through the rearview mirror if your jacket or raincoat has flaps.
Yamaha FZS FI V2 Review - RIDING ERGONOMIC
Split seats are made from slip-resistant materials and provide a comfortable ride for the pillion. Split seats are wide and long, and provide comfort for both the rider and the pillion. The bike has a grab rail made of cast aluminum that allows the rider to secure the bike and sit comfortably.
The bike has a saree protector, but no additional footrest. You won't feel any pain while riding in the city, or on the highway. The foot peg is slightly placed at the back.
The bike's weight has been reduced from the previous model. It is now 3kg lighter, which makes it more agile under brake & control. The new fuel tank design has more legroom than before.
Yamaha FZS FI V2 - WHEEL, BRAKES, & SUSPENSIONS
Although Yamaha FZS Fi V2 may not be a powerful bike, its suspension and braking are among the best in this class. It features a very heavy telescopic front suspension and mono-shock rear suspension.
Yamaha FZS Fi double disc is an upgraded version of Yamaha FZS. FZS Fi double-disc has some differences from FSZ. Its overall dimensions are Length 2073mm x Width 770mm x Height 1050mm. Its wheelbase measures 1330mm. It has a ground clearance of 160mm. Its saddle height is 790mm. Its total weight is 132 kilograms.
The fuel tank has a capacity of 12 liters. The front brake was equipped with a hydraulic disc brake measuring 282mm in diameter, which is larger than the FZS Fi version. The rear brake had a hydraulic brake measuring 220mm in diameter. Its front tire is 100/80-17', and its rear tire is 140/60-17''. Both tires can be tubeless for improved performance and control. FZS Fi dual disc with a front telescopic suspension and rear swing arm suspension.
Yamaha FZS FI V2 Engine
Yamaha FZS Fi V2 is a single-cylinder, 2-valve air-cooled engine of 149cc. It features a compact, hemispherical combustion chamber that delivers better fuel economy and acceleration. Yamaha India claims that the current bike's mileage will be 14% higher than the carburetor model. The engine's bore is small and the intake valve layout was designed to provide the best combustion.
The Yamaha FZS FI V2 demonstrated that the engine's main purpose was to improve fuel efficiency and make the ride more enjoyable. The reason for the smoother engine is due to the Fuel Injection (Fi) system which Yamaha calls Blue Core Technology which uses advanced sensors and actuators to calculate & delivers to calculate & deliver the best amount of fuel to the engine to give a blend of both mileage and performance.
The 149cc engine produces 13 BHP @ 8000 RPM and 12.8 Nm torque @ 6600 RPM. It is fitted with a 5-speed gearbox. For maximum mileage and less pollution, the engine is BSIV compliant. We found the engine to be very smooth.
Yamaha FZS FI V2 - RIDING EXPERIENCE
Yamaha FZS FI is easy to ride if you are able to handle a motorcycle correctly. It is easy to ride and friendly. Although you may feel the loss of power, the FI system makes acceleration smooth. You can feel the system's constant power delivery and how it calculates fuel efficiency to provide the best power and fuel economy.
AHO can be a little frustrating as the headlight will keep it on even when you turn the engine. If you are in traffic and have the ignition on but the engine is not running, the battery will drain the capacitor. However, the capacitor has enough backup power to keep the lights ON for up to 30 minutes.
It is easy to change gears, but it can be quite difficult for the first 1000 kilometers. You will feel the bike is in good shape if you keep the tires inflated to the correct pressure. This bike has a very good weight distribution. It is difficult to ride in urban traffic with a pillion on the handlebar, and the turning radius is very limited.
This bike excels in braking. You feel so confident riding at high speeds with this bike. FZS is a bike that gives you confidence. Unlike many other bikes, you don't lose confidence if you accelerate too fast. A rear disc brake with more power will increase confidence.
They need to pay attention to build quality. While everyone in Bangladesh is a fan of Yamaha's premium build quality, some parts aren't finished to a high standard. We tested a new type of chain that has rubber. Even though rubber increases drag, it also improves performance and prolongs chain life.
Our testing revealed that the fastest speed we could achieve was 120 km/h. In city riding, we got 38 km/l**. On the highway, we got feedback of 42 to 45 km/l. ACI Motors claims that the mileage in Dhaka will rise and exceed 40 km/l** when the second service is completed after 2500km.
This bike is a Fi bike so it must have high-quality fuel in order to get the most out of the engine. The bike's performance and mileage will suffer if you use low-quality fuel. To get the best out of your bike, it is recommended to use the best fuel and maintain the correct tire pressure according to the manufacturer.
So lets see all Yamaha Bike Price In Bangladesh and other all bike price in BD. For your kind information Here are some of the most Yamaha Top Selling motorcycle in Bangladesh are r15 v3 price in Bangladesh, fzs v3 price in BD, fz v2 price in BD, Yamaha mt 15 price in Bangladesh, Yamaha r15m price in Bangladesh, Yamaha xsr 155 price in Bangladesh, r15 v4 price in Bangladesh, Yamaha saluto 125 price in Bangladesh. So Feel free to visit us for more info like updated bike news, bike price and many kinds of useful information.
Yamaha FZS FI Double Disc Fuel Cost Calculator
We help you calculate fuel expenses which you will incur by using Yamaha FZS FI Double Disc . To check your monthly fuel expenses you just have to enter distance in kms you travel in a day and fuel price in your area. As per current inputs, monthly fuel cost for Yamaha FZS FI Double Disc with mileage of 40 is TK.
.
Your monthly fuel cost is
Tk. per month
Yamaha FZS FI Double Disc User Rating
Yamaha FZS FI Double Disc Videos
Are you Confused?
Ask anything & get answer in 48 hours
Yamaha FZS FI Double Disc Bikes FAQs
1. What is the gear shift pattern of YAMAHA FZS V2?
Ans. YAMAHA FZS V2 has a 5-speed manual transmission. The pattern is: 1-N-2-3-4-5
2. What is the mileage of YAMAHA FZS V2?
Ans. The company claimed mileage of the regular YAMAHA FZS V2 is 40 kmpl.
3. Is YAMAHA FZS V2 good for long rides?
Ans. Yes, for the rider mostly. The YAMAHA FZS V2 is really good for highway rides. It has a dependable setup in terms of ergonomics and on top of all of these, it has a good, constant performance on the highways… So, it is very much doable to take this bike to long rides on the highways. There are many bikers who do long rides with this bike for a long time.
4. How do you start a bike without kickstart?
Ans. Just keep the bike in 2nd gear and run the bike with 10 KMPH speed then quickly release the clutch. Due to the movement in the bike piston the bike will start and then close the clutch. By this way you can start your bike without Kick start.