Motorcycle Rearview Mirror – Is That Really Necessary?
Published On 17-Dec-2022 08:40am , By Saleh
Motorcycle rearview mirrors are the integrated part of a motorcycle that also can be considered an important stock accessory provided by every motorcycle manufacturer. Perhaps some of the motorcycles come without any mirror in stock condition but feature the placement position for the mirrors and it only happens to the tract sportbike or the street-legal dirt bikes.
Therefore in street-legal machines like a motorcycle, it's a must-have part that a manufacturer must add to the marketed unit to get the eligibility to register for road rides. But here the question comes, Are motorcycle mirrors really a necessity or we can avoid them? So guys, here I am Saleh, let's find the real truth.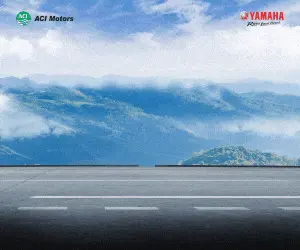 Motorcycle Rearview Mirror – Is That Really Necessary?
Guys if you are known enough about motorcycling terms then you are surely known about the term, street-legal and street-legal features of motorcycles. Thus you obviously know that motorcycle mirrors are one of the most significant street-legal parts of a motorcycle where street-legal features are very carefully featured to deal with various street riding conditions within the traffic and can handle various unexpected situations.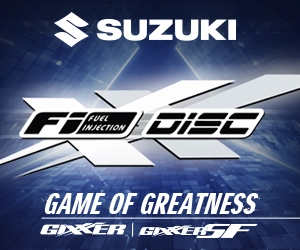 Meanwhile, the importance of those features may vary according to riding conditions, traffic conditions, and other circumstantial conditions. So, are motorcycle rearview mirrors really necessary everywhere while riding a motorcycle as we can see some of the riders modifies the motorcycle mirrors or shift to smaller show-only mirrors or just fold the mirrors inside in the city traffic and so on. Therefore here comes my assessment of such issues.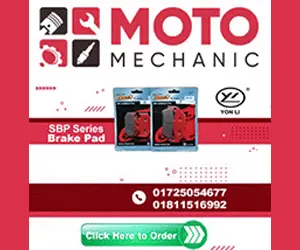 Actually, motorcycle rearview mirrors are like having the rear eyes of a rider that featured to see the rear of the rider while riding on the roads. It helps to see the vehicles rolling behind, speedy vehicles which may attempt for overtaking, also see traffic conditions in surrounding lanes, etc. Hence perfectly aligned mirrors give a wider view of the rear by which a rider easily comes to know what is happening or the condition behind him and can ride accordingly.
A set of perfectly positioned mirrors provide a clearly visible width of the motorcycle to the rider and also other vehicle drivers on the roads. Thus a rider can assume the needed safer amount of space on the road for his/her motorcycle while cruising, overtaking, and dealing with tight traffic conditions on city or highway roads.
The clearly visible rearview mirrors are very important and must-have features to ride safely, especially on the highways. It helps for changing lanes while attempting for overtaking, taking a turn, getting slowed down, and stopping beside the roads. Without a pair of mirrors, it's very difficult to keep eyes on both front and rear at a time. Hence, those who omit that feature literally omit the rear visibility from his/her eyesight.
In group motorcycle rides, the rearview mirrors just add an extra benefit to the riders. It helps to keep a safe distance from each other, monitor rider conditions at the rear, and also to confirm whether all the riders are there or not. It also helps to check out riders' own luggage conditions whether it's fastened tightened enough or getting loosening out.
Lastly, motorcycle rearview mirrors are like an integrated essential part of the motorcycle that ensures the motorcycle's rideability on public roads and gives the motorcycle a registerable street-legal status. Hence you can't ignore the importance of mirrors even while on the lonely open roads that surely help to ride safer. Further, in terms of legislative bindings, omitting the mirror is a serious offense that can be strictly punished by law officials that you can't ignore.
So, readers, I think now you have enough reason to accept and use the motorcycle rearview mirror which came with your motorcycle in stock condition. Perhaps those are tiny and have limited visibility or can't cover the entire rear view of you. Then don't hesitate to change those and get the better pair. Thus avoid omitting this important feature from your motorcycle and have a safer ride always, thanks.
You might also be interested in