Yamaha FZS vs Honda CB Trigger Comparison - Owner Experience
Published On 01-Oct-2016 03:12pm , By Saleh
Hello Guys I am Fazle Rabbi from Tangail. I am a banker by profession and a bike enthusiast. Today I want to bring a comparative analysis between the RIVALS: Yamaha FZS vs Honda CB Trigger according to my personal experience. So here is my Yamaha FZS vs Honda CB Trigger Comparison – Owner Experience.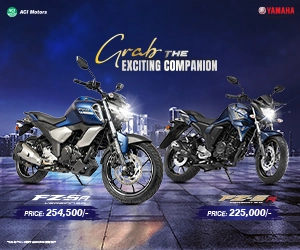 I have been biking since 1998. At my early days of 98 I rode on my dad's Honda MBX-80, then Yamaha Rx, Honda CDI 100 etc. But Yamaha FZS is my first bike which I bought by my own money. I bought it second hand and drove it almost 1.5 years. Then I bought brand new Honda CB Trigger in June 2015 from Anis Motors of Mymensingh and still driving it. In fact I shifted from FZS to Trigger to change my taste as well as testing the brand new one.
I have been following BikeBD since 2013. Very curiously I have been observing the experience and comments of other bikers around the country. Then I thought why should not I share my experience about biking? So now here I came with this Yamaha FZS vs Honda CB Trigger Comparison.
Honda CB Trigger Riding Experience:
I have made long tours with both of the bikes. With Yamaha I traveled Sreemongol, Bahirab Kishorganj, Birishiri etc and with Trigger I traveled Rajshahi, Sreemongol, Patuakhali, Jessore, Kuakata and so on. So here is my personal experience on Honda CB Trigger.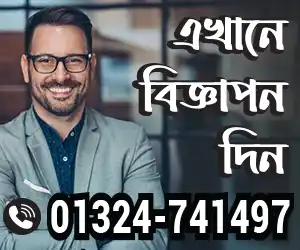 Things that attracts me on Honda CB Trigger:
Very agile bike, par with FZS
Sitting posture is good for long travel, no arm or back pain
Smooth acceleration and long gear ration is blessing in highway.
Good handling though the bike is long enough.
Crisp clutch.
Things that irritates me with Honda CB Trigger:
Long gear ratio sucks at heavy traffics.
The remarkably stupid typical Honda switch gear with ac head light.
Plastics used in side panel and the color on exhaust pipe is not up the mark, at least we do not deserve it from company like HONDA.
Rear tire is of hard compound and tend to skid at high speed, several times I faced this problem, that is why I have decided to change the rear tire with wider one.
Acceleration is good but not better than FZS; it is my personal experience, other can differ.
Gear could have been smoother, front shock absorber is ok but not a wow.
Front head light styling could have been better for big bike look.
Yamaha FZS Riding Experience:
Yamaha FZS is also a cool bike. The riding experience is really enjoyable. But during my riding time I have figured out some advantages and disadvantages of Yamaha FZS and here are those.
Things that attracts me on Yamaha FZS:
Most agile bike and a great fun to ride at any occasion.
Excellent braking, just mid blowing with its stock tire.
Short gear ratio is ideal for moving in traffic.
Best in class handling
Smoothest gear and very able shock absorber.
Top quality plastic panel.
Bike is felt fully grounded whatever the speed is.
Availability of spare parts.
Something that irritates me with Yamaha FZS :
Head light should be more luminous.
Long drive sometimes gives wrist pain.
Pillion discomfort.
Mileage, but that hardy matters.
Verdict - Yamaha FZS vs Honda CB Trigger Comparison
Some issues to say that I have driven 13000 km in my Trigger. In this time I only change my Spark plug and Air filter once. I use Motul 7100 after 5000 km and get the expected performance of my bike. As I am a little heavy guy, my top speed is 107 till now. Anyway as a biker I always request you to wear quality helmet and other safety guards and must ride safely. Because life is yours and you have to save it by your own means.
Finally I want to say that though Honda CB Trigger is a great bike, still the senior Yamaha FZS has the edge. Still Yamaha FZS is a better than Honda CB Trigger specially in terms handling and mostly in braking. That is all I experience from riding both of the bikes more than 25000 km.
Regards,
Shoshi rabbi
(shoshirabbi@gmail.com)
For further updates keep visiting our website and subscribe to our BikeBD Youtube channel, and also eye on our BikeBD Facebook Fanpage. See you soon with the latest discussion, review & news.
See Available Motorcycle & Scooter Brands in Bangladesh
See All Updated Motorcycle & Scooter Prices Here
See Nearest Motorcycle & Scooter Showroom Addresses To You
You might also be interested in