Vespa World Day 2021 Celebration Bangladesh!
Last updated on 02-Dec-2023 , By Arif Raihan Opu
On the 5th November 2021 Vespa Club Bangladesh celebrates Vespa World Day 2021 in Bangladesh. It event was arranged by the Vespa Club Bangladesh. Many Vespa lovers and owners attended this event.
Vespa World Day 2021 Celebration Bangladesh!
The event was sponsored by Runner, who is the official distributor of Vespa in Bangladesh. Vespa Club Bangladesh arranged this beautiful event on 5th November 2021 at Zinda Park. Many Vespa lovers and owners join this beautiful event. Before joining this event they have to register themselves to attend this event.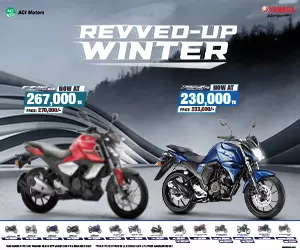 You can also get to know about Vespa bike price in Bangladesh and also all bike price in BD here. Also If you want to know about all about the Vespa Blog then Click here.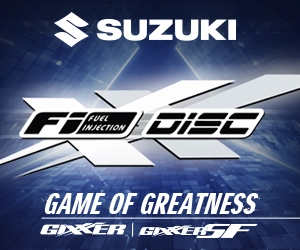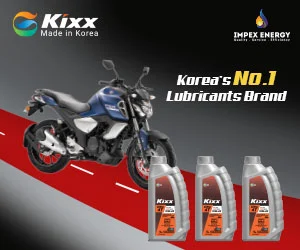 On 5th November 2021, the Vespa World Day 2021 started from the meeting point at 9:45 am at ICCB. All Vespa riders ride to the event place. It's a day-long event and there are many entertaining programs for Vespa lovers.
Also Read: Vespa Primavera 150 IGET ABS Price in BD
Nowadays modern motorcycles take the place of Vespa. But the emotion and style can't be matched with Vespa. Vespa is something that people fall in love with it. Whether it is classic or modern-day Vespa.
If you're riding a classic Italian Vespa, a Bajaj re-make or one of the new ones, these tiny, convenient yet stylish machines can get you a family of like-minded enthusiasts.
Just be sure to hit up Vespa Club of Bangladesh. Also, make sure to wear a top hat, monocle, and a double-breasted coat to really fit into the club and feel like you're a part of the Vespa life.
Also Read: Vespa SXL 125 price in Bangladesh
Now at the event, there is a speech from the club admin and moderators, also a speech from gusts who are attendees to this Vespa World Day 2021. A crest-giving ceremony was held for those who are continuously contributing to the biking community.
There is a photo session program, Launch, and snacks also. At the event, there is free service for Vespa owners. In the evening there is an entertaining program for all. We hope next Vaspa Day will be more exciting and bigger.
Also Read: Vespa Motorcycle Price In Bangladesh
If You want to Find Vespa Bike showroom near you visit Our Website. Stay with us for more update motorcycle news.
Published by Arif Raihan Opu
You might also be interested in