Yamaha FZS Fi V2 20,000 KM User Review - Sumon
Last updated on 17-Apr-2022 , By Arif Raihan Opu
My name is Sumon Kotwal. I am 34 years old. My home is Old Dhaka. I live in East Jurain, Kadamtali Thana area. I will share with you some experiences with the Yamaha FZS Fi V2 I used.
Yamaha FZS Fi V2 20,000 KM User Review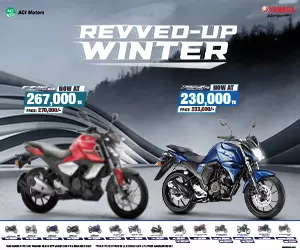 There was a lot of interest in bikes from a young age. I wish When I have a bike! One day I met a boy, his brother had a bike, I didn't know the Excel bike then a few days later he brought a bike. a good acquaintance and then a friend. Then the biking episode ended. There was a lot of trouble because there was no trainer. I used to get up behind my friend and follow how and when to do it. And I would tell him what to do when he stopped, what to do when he saw Speed Breaker, and so on.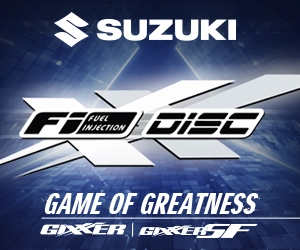 I was very happy when another friend bought a Yamaha Rx 100. Because I can go anywhere with the bike, one day I went down to the field with courage and learned to ride a bike. I can !! I was very happy then. Then a friend's sister's wedding in Narsingdi, Sylhet. I was thinking about how to go to the location. I thought I talk about a brother, he will give me her bike, I will go to a wedding, the brother said you took my bike.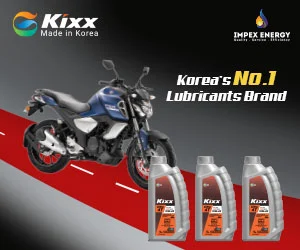 The fact is, I can say that I had the courage and the will. From then on, the only thought is to buy a bike. I explained it to my brother and sister with great difficulty. I bought a Pulsar 150cc in 2004 with some money from them and my savings. I started a journey with a bike doing very well. I am running around on the bike a lot. After several days of riding, I liked the Yamaha bikes very much. The rear tires are also very thick and the bike looks very good. Then I sold the Pulsar.
I bought a Yamaha V1 from Malibagh Karnafuli motors in 2006. Since then I have been with Yamaha, I like to ride my bike, when I feel bad I go out on my bike. After that, I bought the Yamaha FZS Fi V2 bike. I bought the bike for 2 lakh 70 thousand Tk. The bike was purchased from Madhya Badda Turkish Motors, the first Yamaha showroom in ACI. First I book with one lakh Tk, then I bring the bike with the rest of the money. There was so much joy in the mind that could not be explained by saying or writing.
I went to buy a bike with a nephew. They gave me some Fuel to leave, but I first went to the Fuel pump and took the whole tank Fuel. I started to drive with care. Then I went to Bangshal to modify the bike. When I came to my area with the bike, my friends and some younger brothers praised me a lot, I liked it very much.
And the new bike is much better than the bike with which the flame has been ridden. It feels very good and I would go out whenever I had time, I would go out with my bike whenever someone called. Riding the bike with the machine has never been in any danger and no accident has happened.
On the bike, I use Motul 7100 20w40 grade engine oil. So far I have changed the air filter, brake-shoe, clutch cable of the bike. But I did not like the headlight in front of me. The highest speed of my bike so far is 122. Another thing is that the bikes were a good friend of mine so they never cheated on me. I like bikes, bikes are my friend. As long as I am alive, I will not be able to leave the bike by the grace of Allah. Pray that I can live well.
One of my words is that for a little mistake, the result is that you don't have to carry it all your life. We will always use helmets. and we will keep the emergency paper with the bike. The bike was exactly what I wanted. Everything about the bike is my choice. The Kuakata Tour was one of the best and most memorable tours of my life. The reason is that many bikers have been introduced to the brother. I prefer to ride a bike. Whenever I get a chance, I go out with the bike. If you want a bike with mileage comfort and good braking then you can take this bike. Thanks.
Written By - Kotowal Sumon
Published by Arif Raihan Opu
You might also be interested in