What Happen In Dhaka Motor Fest 2023 - In Details
Published On 05-Feb-2023 10:50am , By Arif Raihan Opu
Dhaka Motor Fest 2023 is a highly anticipated annual event that brings together automobile and motorcycle enthusiasts from all over Bangladesh. This year's edition promises to be bigger and better than ever before, with a wide variety of vehicles on display, including the latest models from some of the world's leading car and motorcycle brands.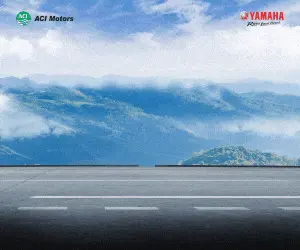 The event is scheduled to take place from February 2nd to 4th, 2023, and it was held at the International Convention City Bashundhara in Dhaka. The venue provides a spacious and modern setting for the event and is easily accessible from all parts of the city.
One of the highlights of the Dhaka Motor Fest 2023 is the display of the latest models of cars, bikes, and commercial vehicles. Visitors will have the opportunity to see the latest vehicles up close and personal and get a feel for their features, design, and performance.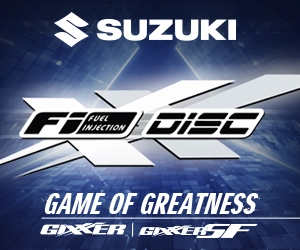 In addition to the cars and bikes on display, there will also be a range of accessories and aftermarket products available for purchase, making it a one-stop-shop for all your automotive needs.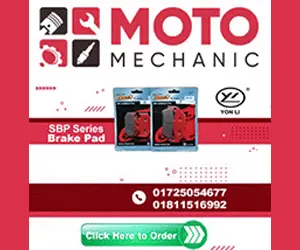 Another exciting aspect of the event is the test drive and stunt area, where visitors can take a spin in some of the latest vehicles and experience their performance for themselves. This is a great opportunity for anyone who is in the market for a new car or bike and is looking for a hands-on experience before making a purchase.
Hero Bangladesh arranged a stunt show for the visitors, and the stunt show was performed by one of the biggest and most popular stunt groups, Road Riderz RRz. This event is also attended by Zontes Bangladesh and Lifan Bangladesh. They arranged a test ride on their motorcycles for the visitors.
BikeBD was the online media partner in this Dhaka Motor Fest 2023. BikeBD cover the whole event by their website, and other social media.
In addition to the main exhibitions, there will also be a range of other activities and events taking place throughout the weekend. This includes live music, food, and beverage stalls. Many popular bands like Ark, Bay of Bengal, and Vikings performed at this event.
Published by Arif Raihan Opu
Creating a value of life isn't easy. But creating life valuable is easy. So I tried to creating value and make an impact. I like to work in a team that is cooperative and helpful. I like to share my knowledge and skills for the betterment of the company. Always find out the opportunities and use in a proper way.
You might also be interested in