Trusted online Bike Marketplace In Bangladesh
Published On 15-Nov-2013 07:12pm , By Shuvo
The trend and popularity of motorbikes is increasing day by day in Bangladesh. Surprisingly, not only the young generation but also middle age even an increasing number of older pupils are considering having a bike rather than . The trend is much higher in the capital Dhaka. The most obvious reason behind that is, the amount of traffic in the roads.


The Demand
As the demand is rising for quality motorcycles, the dealers are trying new approaches to reach more customers. As more and more people are having access to the internet, sellers and dealers are focusing on e-commerce and online marketing.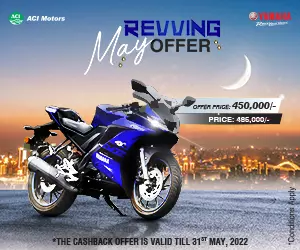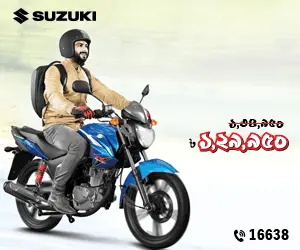 According to a survey of tech tunes (about 30% people use the internet for researching and finding information. So, the dealers want to present information about their stock, quality of products, specifications, and service via internet. From this idea, the online marketplace for vehicles was born.


Finding A Bike or Vehicles online Marketplace
The internet of Bangladesh is in the developing condition. Therefore, the numbers of stable, trusted and good quality online marketplaces are limited. When we specify it to the vehicles or bike marketplaces it is much harder to find. After doing a vast research, the only professional and trusted Bangladeshi marketplace for vehicles we found is carmudi.com.bd. But it is actually a good sign because few years ago we couldn't think of a marketplace like this.


Why I call it trusted?
After browsing through Carmudi I found trusted and top vehicle dealers like Haat, Max and bike dealers like Bajaj Point are offering a huge number of bikes and cars in the website.
Also Read: Honda CB Hornet 160R VS Bajaj Pulsar NS160 Feature Comparison
The biggest concern with general marketplaces like bikroy (Source) or cellbazaar is that, the sellers are mostly selling their personal vehicles therefore not trusted and professional. I would rather prefer buying from a dealer with business license. This way the chance of getting the expected product is much higher and trust plays a big role when I decide to buy something like a bike.


How To Buy A Bike Using An online Marketplace?
These kinds of marketplaces are popularity called as website for 'classified ads'. This means the dealers and sellers will provide ads of their stock and you can find them by category. So, if you are looking for a bike, few questions in your mind would be –
Which brand or model I am looking for?
Am I looking for a new, used or reconditioned one?
What is the type of the bike? E.g. sport, cruiser, , off-, standard etc.
Does the price meet my budget?
What is the engine of the bike? 80, 100, 150 cc etc.
What is the location of the seller?
What are few important equipment that you would like to have in the bike? E.g. electro starter, kick starter, anti-lock braking system etc.
If you go to a marketplace like Carmudi, you can refine your search by above mentioned conditions. This is another reason why I consider a dedicated vehicles marketplace over a general one. The search refining option is very limited in a general one.
Also Read: Lifan KPR150 VS KPR165-FI VS KPR165-Carb Feature Comparison
The online marketplaces are becoming a trend in Bangladesh and the development of the web is being faster and faster every day. So, now it is our chance to make the best use of this source for finding the bike that best suite our choice.
- 'Post published by Mydul Islam'.
FAQ – Frequently Ask Question:
1. Should we always keep on headlights?
Ans: Yes, we should always keep on headlights because having the headlights on at all times increases a motorbike's visibility.
2. Do I need a separate driver's license to operate a motorbike?
Ans: Yes. you need a separate driver's license to operate a motorbike.
3. Do you rent helmets?
Ans: It's always best to use your own helmet.
Related Article You May Like:
Read By Category:
You might also be interested in