Suzuki Bangladesh Increase Their Bike Price
Published On 07-Jun-2022 11:47am , By Arif Raihan Opu
Rancon Motorbikes Limited is the official distributor of Suzuki motorcycles in Bangladesh. Suzuki is one of the popular Japanese motorcycle brands in Bangladesh. Recently, Suzuki announced the new price of their motorcycles. From there, we saw that Suzuki increased the price of all of their motorcycles.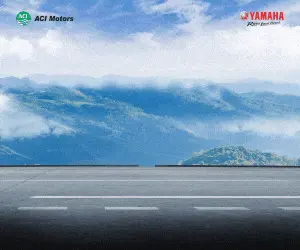 Recently, we saw that one of the most successful products in recent times is motorcycles. At COVID-19, the demand for motorcycles was up because of social distancing. People are not comfortable with public transport. So the option is a two-wheeler.
The Budget for 2022-23 will be announced very soon before the budget prices of goods go high. It's also applicable in the motorcycle segment. Every motorcycle brand raises its pricing.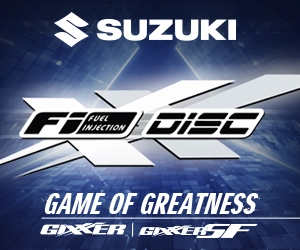 Suzuki also raised their motorcycle prices. But there are some reasons behind this price increase. First of all, the inflation of money, there is an economic crisis in the country. So that's why the market is unbalanced every day.
Suzuki Gixxer Fi ABS Test Ride Review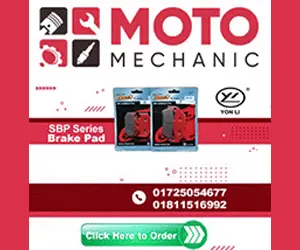 On the other hand, the value of BDT is lower than the dollar. So the company has to pay extra money for the import.
Let's see the latest price of Suzuki Motorcycles —
GSX R150 Dual ABS is BDT 414,950/-.
Gixxer SF Matt Plus is BDT 329,950/-.
Intruder Fi ABS is BDT 314,950/-.
Gixxer SF Fi ABS is BDT 309,950/-.
Gixxer SF Carb-Disc is BDT284,950/-.
Gixxer Fi ABS is BDT257,950/-.
Gixxer Carb-Disc is BDT 235,950/-.
Gixxer Monotone Classic Plus BDT 194,950/-.
Gixxer Monotone is BDT186,950/-.
Access 125 Fi is BDT 169,950/-.
GSX 125 BDT 139,950/-.
Hayate EP BDT105,950/-.
Now it's time to see what the impact of this hike will be. But we saw that there is a rumor that the CC limitation will be up this year. As a result, this price increase will make purchasing new bikes more difficult.
To find out more about this price or any discount on Suzuki motorcycles, please visit your nearest Suzuki showroom.
We hope this will be normal very soon. But for the time being, people will stop buying new bikes. So let's hope for the best. Thank you.
That's all about Suzuki Bangladesh Increase Their Bike Price. You can also see Suzuki Gixxer SF price in Bangladesh and Suzuki GSXR price in Bangladesh & Suzuki Gixxer price in Bangladesh in the website.
Published by Arif Raihan Opu
Creating a value of life isn't easy. But creating life valuable is easy. So I tried to creating value and make an impact. I like to work in a team that is cooperative and helpful. I like to share my knowledge and skills for the betterment of the company. Always find out the opportunities and use in a proper way.
You might also be interested in