Vehicle Digital Number Plate In Bangladesh
Published On 22-Feb-2013 11:45am , By Shuvo
Vehicle Retro-Reflective number plate mostly known as Vehicle digital number plate, the most modern and technically advance number plate ever in Bangladesh. The Prime Minister, Sheikh Hasina, inaugurated the system being operated and maintained by the Bangladesh Machine Tools Factory Limited on 31 October 2012. Government has a goal to turn the country digital within 2021 and as a part of digitalization BRTA (Bangladesh Road Transport Authority) has introduced the Retro-Reflective number plate popularly known as digital number plate.
Vehicle Digital Number Plate In Bangladesh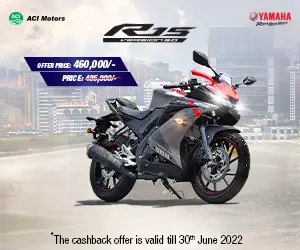 It is actually a great achievement for BRTA and Government because by this we entered into a new era of advance technology. Paper name of this whole project is RETRO-REFLECTIVE NUMBER PLATE RFID and hope BRTA will successfully implant it on the vehicles. Bangladesh Road Transport Authority setting digital number plates with radio frequency identification chip on vehicles to improve services in the transport sector.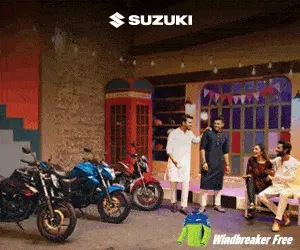 The project is started at Mirpur, after Mirpur BRTA will start the process at Ekuria and then gradually in the whole country and the manpower at Mirpur office would be increased gradually. Actually the digital number plate system has been introduced to ensure facilities for vehicle owners, drivers, controller and the law enforcement agencies. Definitely this will help to enhance the service in transport sector.
What Is Digital Number Plate?
Let's have a focus on the structural view of digital number plate. It is actually the use most advance vision technique. This machine is using an advance form of vision technique to identify the vehicle without any participation of human. Though the system used in digital number plate is a complex system but to ensure the security of vehicles it's mandatory for all.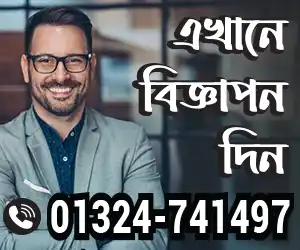 In Bangladesh this task is pretty tough because of variation in plate models and specialties of Bangla text. The digital number plate consists of three steps- license plate locating as well as license plate extraction, character division and character identification. From the input image the license plate detection, invert and skew detection is performed from license plate in license plate extraction step. In character division each and every character is ordered accordingly to the following steps line segmentation, word segmentation and character segmentation.
Based on the selection of good features of characters each character is identified by using neural network and it will be completed by character identification step. Extraction of license plate is a difficult job because of environmental factors and difference in license plate models. This step affects the accuracy of character segmentation and identification work.
Actually this digital number plate system is mostly used in intelligent transportation system. This is (Digital Number Plate) important in highway areas, borders, custom securities and so on. There are three steps to recognize a vehicle but the main and tough step is license plate extraction or the proper reflection of the plate.
License plate extraction is the key step in this digital number plate system because the accuracy of whole system is mostly depends on this step. Image of number plate are taken in this step. Sobel vertical edge detection and morphology is implanted to locate the license plate. Horizontal and vertical scanning system is used to segment the line, word and character. For character recognition work of chain code and neural network is used.
Next step is character division or character segmentation. Character separation from the license plate is very important and definitely it's a crucial step of digital number plate system which influences the accuracy of character identification. The goal of this step is to segment all the characters from taken image in license plate extraction step.
This step consists of the sequence of work such as line segmentation, word segmentation, character segmentation and connected component analysis. Character identification or Character recognition is the final step of this whole process. The character recognition step of digital number plate system consists of three steps- character normalization, feature extraction, character classification and identification. Actually it's the short description of overall process. I hope you will understand it.
Actually it's pretty tough to understand for those who are not from science background because in HSC level we science students were doing a lot of practical about the REFLECTION OF LIGHT. My diagram may help you to understand the whole process of digital number plate.
LIGHT >NUMBER PLATE> REFLECTED TO DEVICE >REPEATATION OF 3 STEPS> RECORDED IN DEVICE
Experiment and Results
Before using in public vehicle BRTA authority tested this digital number plate system in different cantonments. They used images which were taken with different background as well as different lighting conditions. Experiment shows that the algorithm of digital number plate has good performance on license plate extraction and character segmentation work.
Deep shadows and incomplete reflections have an effect on license plate extraction work. Because of rough lighting, true license plate could not get correctly extracted and failure of character segmentation step when two characters are joined together is really a matter to think.
Good performance of this digital number plate system specially the extraction of character mostly depends on the weather as well as the light. It's not a major problem and hope development of technology will reduce the problem.
Safety Features
The main purpose of using digital number plate is to ensure the safety of vehicle. It has some unique and effective safety features which will ensure the security of vehicle. The digital number plate has a chromium based hologram, a security graph in Bangla and English and the year of production of the plate printed by laser.
This retro-reflective number plate consists of a radiofrequency identification chip which is the key parts of digital number plate. Retro-reflective materials have the ability to send most of light to its source. Radio-frequency identification system is the use of wireless non-contact system that uses radio frequency electronic fields to transfer data from a chip to a device for the purpose of automatic identification and tracking.
By this, vehicle tracking will be easier and possible without using any extra vehicle tracking device. Digital number plate will make the job easier for the law enforcement agencies to track any vehicle with its radiofrequency system and they can easily detect fake number plates as well as the use of same number plate on different vehicle.
Fees
The officials of BANGLADESH ROAD TRANSPORT AUTHORITY expressed their hope that it would be possible to set digital number plates on all vehicles within a year though this work is mostly depends on the professionalism of BRTA officials. They expect that they would be able to set up digital number plates on 1000 to 1500 motor vehicle per day.
And government already declared the use of retro-reflective number plate compulsory for all existing vehicles. The fee for a pair of digital number plate for motorcycle and three-wheeler vehicles was fixed at tk 1805. The fees for a pair of digital number plates for heavy, medium vehicles including buses, minibuses, trucks and cars were fixed at Tk 3,652. The fees for motorcycle were fixed at Tk 1850. Fees of digital number plates will be deposited at the selected branches of BRAC Bank, South East Bank and United Commercial Bank.
Though it's the most modern and technically advanced number plate ever used in Bangladesh but it has enough scope to improve. Specially the performance of number plate extraction needs to improve.
Otherwise in rainy season it will create problems which will be a big threat for vehicle safety. We know that it is an one time plate so if you try to change or modify it you will need to destroy it. The main purpose of using digital number plate is to ensure the security of your bike.
If you attach digital number plate in your motorcycle it will definitely increase the safety of your bike. Keep in mind that attachment of digital number plate in your bike is not your choice, government made it compulsory for all existing vehicle including bikes. So grab your digital number plate as soon as possible and go digital !
You might also be interested in