Motorcycle Insurance In Bangladesh
Published On 14-Mar-2013 06:07pm , By Shuvo
We know the importance of insurance and insurance holder an essential part of any bike. In a densely populated country like Bangladesh road accident is a common incident. Insurance can't re-back your bike but can help you to overcome the disaster. In Bangladesh it's pretty tough to get information about bike insurance. You need to go their office then a long time discussion which is not possible for everyone in anytime.
Motorcycle Insurance In Bangladesh
In this motorcycle Insurance In Bangladesh article I will try to give you an overall idea about the process of bike insurance. Due to the lack of enough information some insurance company try to harass the people. Only the awareness of a biker can save him.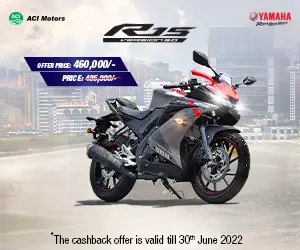 Motorcycle Insurance In Bangladesh will help you to raise your awareness and after reading this article you will have the ability to take right decision for your bike as well as you. In this motorcycle Insurance In Bangladesh I mentioned that insurance just an financial safety but depend on this nobody wants to lose his bike.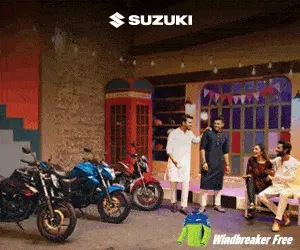 If you see the statistics of road accident in Bangladesh you will realize the importance of bike insurance. In motorcycle Insurance In Bangladesh I want to add a reference that according to a report from Daily Star road accidents claim on average 12,000 life's annually and cause to about more than 35,000 injuries.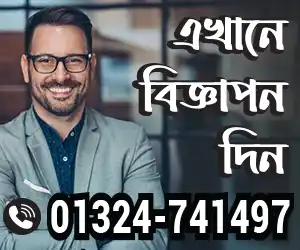 Also Read: Eid Safety Riding | Bangladesh Honda Pvt Ltd
Another statistics from World Bank says that road accidents is found to be 85 vehicles per 10,000 vehicles. Hope this statistics will raise your awareness and definitely make motorcycle Insurance In Bangladesh more informative. If you face an accident you can feel how shocking it is unless you can't. After facing a terrific road accident you will find a shelter to help you and on that time insurance can help you economically.
You may think that the article is about motorcycle Insurance In Bangladesh but I am discussing more about road accident why? Actually insurance is a one kind of safety solution but not satisfactory safety solution I mentioned it many times in motorcycle Insurance In Bangladesh because you have enough money and that's why you bought your bike so after losing your bike I think nothing can satisfy you.
I hope you know the proverb that; A biker can live without his wife and children but can't live without his bike. Now as a part of motorcycle Insurance In Bangladesh I will describe what is insurance, how it works, various types of bike insurance etc.
In simple word insurance is a safety arrangement which will share your risk. It is actually a modified form of risk management which ensures the proper financial support in right time. An insurance company is the seller of insurance and policy holder is the person who bought insurance from the company.
The company charges a certain amount from the policy holder which called the premium. Insurance policy is a contract between the policy holder and the company where details of all conditions will be described.
So when you buy insurance at first ask for their insurance policy. Motorcycle Insurance In Bangladesh is a complete article about bike insurance and I know many of you acknowledged about this but it can be helpful for the new bikers. In motorcycle Insurance In Bangladesh I mentioned that there are various types of insurance.
But you need know which one is suitable for you. There are three types of bike insurance such as type one, type two and type three. In motorcycle Insurance In Bangladesh I will describe the all three types. All three types of insurance are prepared for Bangladeshi vehicles. If you select one of type one or type two insurance you need to pay high premium.
But this will give you more safety than any other type. Because if you select one from in this two types you will get the full compensation (ক্ষতিপূরণ) according to the company policy. That means if your bike face any destruction in road accidents you will get money. I already mentioned in motorcycle Insurance In Bangladesh that it just a financial help. Generally new bike owners are seen to take this type of insurance.
Because they do not want to take any risk for their new bike and that's why they have a tendency to take type one or type two. And another one is type three. For this type, companies do not pay any compensation.
Generally reconditioned bike owners select this type of insurance package. In motorcycle Insurance In Bangladesh it needs to mention that premium for third type is very low and that's the main reason why people select it. So be aware about selecting your insurance policy.
Necessary things to buy motorcycle insurance in Bangladesh:
Bluebook of the bike
two copies of Passport size photo
National ID card
Bike Paper (if available)
Driving License (if available)
Memo served by dealer from who you bought the bike
Most of the bike owner generally seen to take the third type because of its low fees. You can buy a third type insurance only at 200 tk with the duration of one year. After one year you can renew it by paying 200 tk with vat total 225 tk. Though driving license and bike license are necessary for insurance but most of the companies of Bangladesh start the process without asking this.
Bike Insurance In Bangladesh is a complete article about bike insurance. I tried my best to make it helpful for you. But before buy an insurance you must need to aware because only awareness can help you to take the right decision. For this you may discuss with any senior or anyone who knows about it. Many of you may acknowledged about this but Bike Insurance In Bangladesh can be helpful for the new bikers.
-By Sifat Chowdhury
You might also be interested in