Top Five Motorcycle Brand in Bangladesh
Published On 25-Mar-2016 04:10pm , By Shuvo
Bangladesh is the small country in Asia with comparatively large volume of population. In this small country motorcycle is very popular vehicle in both terms of daily life need and passion. Considering the small piece of land you may say the motorcycle market is small here.
_x000D_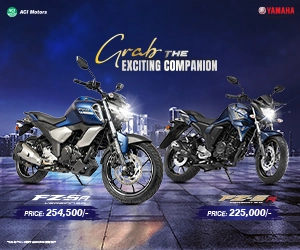 But in real the market is not so small where you come to know over 15 of motorcycle companies are operating motorcycle business in this small land. So today we are here to know about the Top Five Motorcycle Brand in Bangladesh. Let's head in.
_x000D_
_x000D_ _x000D_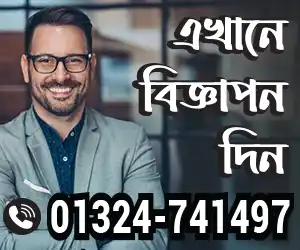 BAJAJ-The Giant Motorcycle Brand In Bangladesh
_x000D_
You know Bajaj is the giant motorcycle company in India. This is also a giant in our country in terms of sales and mass popularity. Till now their product line is not so large in our country. But they have some legendary sub-brands which are the core attraction to the bikers.
_x000D_
The brand Bajaj just changed the biking definition in Bangladesh after year 2000. The sub-brands Pulsar and Discover still gorgeously doing rocking on our road. Bajaj also have another commuter series that is Bajaj Platina Series and another series is Bajaj CT.
_x000D_
_x000D_ _x000D_
_x000D_
In Bangladesh Uttara Motors Limited is operating the distribution of Bajaj Auto (Source). They also are giving after sales service countrywide even at the rural corners. Spare parts of their products are also available everywhere with comfortable price. So all the thing together made Bajaj giant in our country till now.
_x000D_
_x000D_ _x000D_
HERO-The Large Showcase Motorcycle Brand In Bangladesh
_x000D_
Hero has been operating the largest product line in Bangladesh in this top list. The Nitol Niloy Group is doing the distribution of Hero product currently in our country (Source). According to the retail and corporate sale Hero has some special advancement in our motorcycle market. The corporate commuter segment is very gorgeously covered by the Hero Bangladesh.
_x000D_
_x000D_
The retail sales volume of Hero is also remarkable. Hero has the various models of commuter as well as unisex scooter for both gents and women. The sports segment is also very attractive as the flagship model Hero Hunk 150 and Hero Xtreme series doing very nice from many years. They have a different appeal among the youngsters.
_x000D_
_x000D_ _x000D_
_x000D_
Hero also has the countrywide distribution with dedicated dealers. They are operating the after sales service in cooperation of local mechanic shops. Their official mobile technical team also visiting those service shops all over the year for ensuring quality services. So Hero is here in our top five list.
_x000D_
_x000D_ _x000D_
TVS-The Economic Motorcycle Brand In Bangladesh
_x000D_
TVS is directly operating their distribution in Bangladesh under the shade of TVS Bangladesh. TVS is also very popular in the commuter segment countrywide. Lower price tag with fuel efficiency gave the TVS advancement in the Bangladeshi motorcycle market. The corporate sale of TVS is also increasing by the time.
_x000D_
_x000D_
The sports flagship product TVS Apache RTR is also doing very good in competition of others. Very recently TVS Bangladesh has launched six new products at a time in our market. Still those are in tunnel in terms of countrywide distribution. After that TVS would be the company with large showcase in our country.
_x000D_ _x000D_
_x000D_
TVS also operating their after sales services countrywide in cooperation with some dedicated and local mechanic shops. The spare parts availability and comfortable price tag of those positioned TVS differently in our market. So here TVS in our top motorcycle brand list.
_x000D_
_x000D_ _x000D_
HONDA-Power Motorcycle Brand In Bangladesh
_x000D_
You know HONDA and no doubt you are better known what it is. There is no question about the popularity and quality of Honda worldwide. But very unfortunately this came fourth in our top five list. You know there was a golden age of Honda at the end of last century in Bangladesh.
_x000D_
_x000D_
When Atlas Bangladesh discontinued their distribution of Honda, that time the motorcycle market gone to the control of other Indian motorcycle brands. As a result the name Honda blurred off from our market. And now after a decade Honda is again here with Bangladesh Honda Limited. But true is that it will take time to regain their loosen market position fighting with tough competition.
_x000D_ _x000D_
_x000D_
Moreover high price of Honda product, spare parts and infrequent dealer point making Honda dawdling to capture market position fast. And you know there is no other way rather updating the product line time to time with international market. They also should increase their dealer points countrywide.
_x000D_
_x000D_
But one thing that we are so much happy that Honda after sales service is very impressive. All the dealer points of Honda is well equipped for quality service. We wish to come next with the updated top five motorcycle brand in Bangladesh where Honda will be positioned at the top of our list.
_x000D_
_x000D_ _x000D_
YAMAHA-The Heart Throbbing Motorcycle Brand In Bangladesh
_x000D_
When researching with my team about this top five motorcycle brand in Bangladesh, I found as I should stop at the fourth. Within our defined terms we found none to fill up the fifth. Or it can be say there are numbers of name in tie in this fifth position. But my team again put some arguments with their explanation in behalf of Yamaha which I couldn't ignore. Sequentially here YAMAHA comes at fifth to seal off my draft.
_x000D_
_x000D_
Currently no one is sole distributor Yamaha product in Bangladesh. But very aggressively Yamaha product getting more and more popularity day by day in the motorcycle market of Bangladesh. In the international market Yamaha has released some eye catching heart throbbing models within our allowed cc limit. So the craze is like touching the sky.
_x000D_ _x000D_
_x000D_
You know Karnaphuli is now in position to discontinue the distribution of Yamaha in Bangladesh. Numerous business giant tried to take over the distribution and Yamaha also thinking of operating directly in our market. But nothing is forming to be clear visible or official. In such position Yamaha in position of wiping out of our market. But this unstable situation came as blessing to us as the small importers started to import Yamaha bikes directly from international market.
_x000D_
_x000D_
Whereas in terms of sales still Yamaha doing very aggressive. Spare parts are also frequently available. Importers are also assuring for availability of spare parts. And for the service issue most of the mechanics in every corner in our country is very much well known about the technology of Yamaha. So no hassle for any kind of servicing.
_x000D_ _x000D_
_x000D_
Moreover Karnaphuli still is continuing their sales and service. They also confirmed not to stop the services of Yamaha bikes. So guys you can understand there is no way to keep out Yamaha from my top five motorcycle brand in Bangladesh.
_x000D_
Before the wrap-up I should notice and mention again from my earlier discussion as this list is not the last. You know as I mentioned there numbers of name were in my notebook, which are competing for the Top Five List! I am so much positive and really so much hopeful about them. Wish to put their name in my upcoming list as they are really doing very nice in terms of competition in the market. We the BikeBD here wishing them best of luck. Thank you all.
Thank you all. For further updates keep visiting our website and subscribe to our BikeBD Youtube channel, and also eye on our BikeBD Facebook Fanpage. See you soon with the latest discussion, review & news.
See Available Motorcycle Brands in Bangladesh
See All Updated Motorcycle Prices Here
See Nearest Motorcycle Showroom Addresses To You
Related Article You May Like:
Read By Category:
You might also be interested in