Top Three Super Flop Premium Motorcycle In Bangladesh
Published On 23-Jul-2018 11:36am , By Ashik Mahmud
You know the premium motorcycle is like the hot chocolate cake in Bangladesh. This segment obviously leading the bike enthusiasts craze. Hence it's leading the craze but on counter there is some flop story even behind the gorgeous premium models. Coming to that story here is Top Three Super Flop Premium Motorcycle In Bangladesh.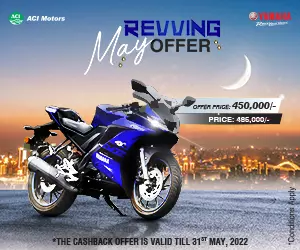 Top Three Super Flop Premium Motorcycle In Bangladesh
Guys, before entering into the flop story we should make it clear that all the motorcycles listed here are from premium segment. Therefore all the motorcycle is duly featured with premium design, features and packed with latest technologies.
Furthermore all the motorcycles here obviously are from world's renowned motorcycle brands. Hence undoubtedly those are guaranteed with premium quality & features. Moreover in terms of look, design and style those are also unbeatable. Hence again all those advancements created huge craze and favor in the market but those gone flop in Bangladesh.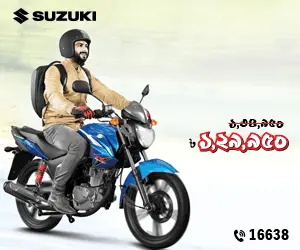 Aprilia RS 125 – Gorgeous Super Flop Premium Motorcycle In Bangladesh
After the intro coming to our top three super flop premium motorcycle in Bangladesh the first name comes from Aprilia. Yes guys it's from the Italian Giant Aprilia and its Aprilia RS 125. Huh! You might have shouted with scream as, what the hell you are saying man! But again I should say it's Aprilia RS 125.
This is the top most gorgeous super flop premium motorcycle now in Bangladesh. To make it clear we definitely have no option to ignore its looks, design and feature. It's a real baby monster that comes with the racing DNA of Aprilia RSV4 RR. Hence it has no lacking on its features or the performance within its category.
Hence coming to the flop story it's the super flop sports machine now in Bangladesh. But what's the reason? The reason is nothing but the extremely high price tag in Bangladesh. This 125cc motorcycle price is not a comfortable or nor a realistic price in Bangladesh. It's completely unrealistic and absurd.
Moreover it doesn't come under company authorized or well known distributor or importer. Hence the seller has no well facilitated after sales service or service house to give the dedicated mechanical services. Hence considering all our enthusiasts lost faith therefore staying away taking the risk and buying this gorgeous machine. Therefore it's the super flop premium motorcycle now in Bangladesh.
KTM 125 Duke – The Duke Who Has No Realm In Bangladesh
Coming to the second name of our top three super flop premium motorcycle in Bangladesh comes from KTM. Yes it's another unfortunate surprise but truth is the bike is KTM 125 Duke who has no realm in Bangladesh. It couldn't make even a tiny space on our land even being dazzling premium featured.
You know the KTM 125 Duke is the younger Duke from KTM. It's a true street naked premium machine that comes with latest and premium features. Hence in terms of looks, design and performance it's a tight and striking package which carries the KTM Duke badge. Hence worldwide it has quite wider estate to rule but unfortunately not have that in Bangladesh.
Searching the reason it comes again the price, the higher price tag of the motorcycle. Of course the 125 Duke is aggressively featured with premium characteristics. But how can a so-called seller convince our people giving a 125cc city street machine with a fatty price tag!
Again the seller is not KTM authorized and has no dedicated facility of after sales service or spare parts support. Hence it never goes with KTM and their legacy. Moreover KTM produces high performance machine which needs dedicated service support to keep the machine ready to rule. Hence how can our rider invest huge money on the bikes which has no dedicated service facility? So these are the reasons to flop the awesome machine in our market.
Honda CB150R ExMotion – Exclusively Low Sales Premium Motorcycle
Well, here the third name unfortunately comes from Honda. You know Honda never make options of flop machine but we have that and of-course for different reasons. Here the third one of top three super flop premium motorcycle in Bangladesh is Honda CB150R ExMotion.
The Honda CB150R ExMotion is a damn exclusive street naked machine. It's a premium street bike packed with latest premium features. Coming to the looks & design it just grabbed the heart of our motorcycle enthusiasts. But unfortunately the motorcycle couldn't make its space as much as it featured though it's so popular in the market. Hence for the low market visibility it's in our flop list.
Now come to the reason of not being the ExMotion widely visible on the road or in the market. Here again the core reason is the price. Definitely every quality product has its price. But again it has its limit considering feature and category. Hence the high price of ExMotion cuts the interest of its potential buyers.
The second most important reason is Bangladesh Honda Pvt. Ltd isn't distributing this model. Only individual importers are importing this model without any warranty, guarantee or service support. Hence again the after sales service is the big issue for such kind of exclusive machine. So only few people are taking the risk of buy it as Honda caries the badge of reliability and durability.
So readers these are the luckless flop superstars in our premium motorcycle market. Again they are flop not for their features but for the marketer and their policies. If the same machine comes with proper distribution channel & support we are sure they will grab their position in the market. Hence no one wants to bet their hard earning money for an unknown jockey, that's it!
Published by Ashik Mahmud
You might also be interested in