Hero Xtreme Sports Review By Team BikeBD: Based On 700KM Road Test
Published On 12-Oct-2015 06:54pm , By Shuvo
Hero has been one of the most popular brands in Bangladesh. Months back we have TESTED Hero Xtreme and all of us felt that the bike was well equipped and good for people who want a bike for their daily use but we believe that there was an X Factor that was missing in the bike, that same X-factor which separates Hero from all the other brands in the market. So when we were handed a Hero Xtreme Sports for BikeBD test ride, there were lots of questions than answers in front of us. Hence let's find them out in Hero Xtreme Sports Review by Team BikeBD which is based on 700 km Test Ride.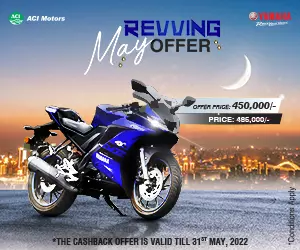 Hero Xtreme Sports Review By Team BikeBD
Hero Xtreme Sports was launched in Bangladesh on 9th June of this year, where we BikeBD were officially invited in the launching ceremony by the high officials from Nitol Niloy Group and from Hero Motocorp (India). It was a great launching ceremony and we were happy to be a part of it. In that program the country high officials from Hero told us that they believe that they have designed the Hero Xtreme keeping the philosophy of the Xtreme brand in mind but targeting the common user with features they would love. They also ensured us that Hero Xtreme Sports will be a completely new bike but not just a change in the name or sticker job. Therefore let us dig out the real Xtreme which uncovered on our track.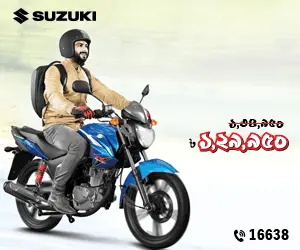 ENGINE:
Firstly when you put Hero Xtreme and Hero Xtreme Sports side by side you tend to notice lot of cosmetic or design differences, but what really separates both the bikes is their engine. Both are 150cc air cooled engine but Hero engineers fiddled with the SPORTS engine by increasing the RPM of the bike & by increasing the compression ratio to 10:1 from 9:1 managed to get 1 (ONE) more BHP out of the bike, so now it produces 15.2 BHP (or 15.4 PS) & a 0.7 NM increase in TORQUE. Here we can mention as only the Bajaj Pulsar and Honda CBR150R in the past have increased the power of their bikes which were imported in Bangladesh.
Hero Xtreme Sports is currently the most powerful 150cc in Bangladesh in the air cooled category.
The first aspect you notice about the product is the great looks. But what really makes us fall in LOVE with Hero Xtreme Sports is that you will feel the increased power once you twist the throttle! The engine sits there all day to attack any prey in its path and though the bike was new we could feel that once the bike is warmed up it will put all the bikes in its class on its rear view mirror. You will love the way Hero punch that power out, they didn't added any extra spark plug or gave holes to many valves whatever comes out of the engine is blue blooded pure power!
The engine is refined but we experienced slight engine vibration which makes the body and handle bar shake at 6000-7000 RPM. We think after the sensitive break-in it can get smoother operation. The transmission is better than before but as our bike was brand new so we struggled a bit in gear changing in the early face but after first servicing it got much better.
STYLE:
Hero Motocorp promised us that Hero Xtreme Sports won't be just another bike with name changed but as much as they changed the bike's engine, they also worked very hard with the styling of the new bike. The bike looks is totally different with a new headlight and to be honest with you it looks awesome during night time and for this we are happy to state that Hero made something that is aggressive. With this new bike they have added split seat and the seat are flat and comfortable to ride with.
Hero also added sporty mud guard in front of the engine of Xtreme Sports. Unlike Hero Xtreme which when you sit seems a bit small because there is nothing around the fuel , in Hero Xtreme Sports they have added elongated scoop for better aerodynamic and for sharp look. We are happy that they ditched the old Hero Glamour type indicators and fitted new ones which nicely go with the style of the bike. There are different side and rear cowl and overall styling. They changed the exhaust design of the bike to make it sportier. In addition the newly designed rear panel with new design extended rear mud guard and sharp edge tail lamp really increased the sporty appeal.
Hero Xtreme Sports is equipped with front telescopic suspensions and the rear has twin gas charged shock absorbers which is 5-step adjustable. We are happy to state that just like previous Hero bikes the suspensions of this bike actually takes the shock from the and don't transfer it too much to your body. Still we believe because this is a new bike with a tag line SPORTS, Hero could have gone for rear mono suspension and a bit heavier front suspension like FZS and Gixxer as the roads of BD are getting worse day by day.
The instrument cluster of Hero Xtreme Sports is a bit disappointing as it is loaned from old CBZ Xtreme, where we would prefer the bike with the same speedometer as did with the Hero Xtreme. The key hole is mounted at the right neck of the bike just below the speedometer which is the biggest disappointment of the style of the new bike. It sits with the right side front indicator and sometimes during night time it is often hard to find the key hole when you are sitting on the bike and ready to start.
Hero Xtreme Sports don't have any engine kill switch so when you are before the red light at the traffic you have to switch off the ignition with neck mounted key to save the fuel which is a bit frustrating in real. The speedometer gets blue backlight with analog rev counter and many emergency lights which help to tell you many things and most of all, the side stand indicator for your safety.
On the other side of the speedometer and on the top of headlight there is lot of gap on the panel which is looking very odd as while washing the bike or riding in heavy rain might get in the wiring system and might create some issues. The handle bar is good but once you ride in high RPM the handle vibrates a lot.
PERFORMANCE:
Our test riders stated Hero Xtreme Sports just with one word WOW! You can feel the power in the bike and YES this bike has what Hero was best known for READY PICKUP. The power delivery is RAW! Yes there are some vibrations but as a rider you will forget few drawbacks and move forward because we all know that nothing is perfect in this world.
The handling improved a lot; you can carry more speed on the corners than its younger brothers and also the braking improved a lot. These days with the new Hero Xtreme Sports there is no rear sliding on high speed braking (duel disc brake) which used to be a problem with some previous Hero 150cc bikes.
The top speed of Hero Xtreme Sports we achieved in our test was 122 km/h but we have to put this on mind that when we did the top speed test the bike was only 600 km old; where you know that to get full performance out of a bike you have to ride at least 1200-1500 km.
The Hero Xtreme Sports is a very good machine to ride in the city and also on the highways. Yes Xtreme Sports is loaded with lot of power but you don't need to use all of it all the time; in the city you can cruise around at half speed while on the highway you can open the throttle as much as you want to attack everything on your path.
The mileage we achieved with Hero Xtreme Sports was 34-37 km/L in Dhaka city and once again we believe that, once the bike crosses the break-in period the mileage will improve and you will get 35+ in a heavily traffic Dhaka city. On the highway the bike returned back 40+ when we rode the bike on Dhaka-Mawa highway.
Let Us Share MORE:
Team BikeBD has previously tested Hero Xtreme & currently tested Hero Xtreme Sports for 700 km within two weeks. We are quite known about the bike, so we tried to test the bike with different riders' attitude to sum up the uniqueness, modification, enhancements and also the negatives. Let's share our findings below in clause.
The engine is really a masterpiece! Yes there are some vibrations and it's not as quiet as Hero used to be; but once you twist the throttle you won't bother any of that.
Instant acceleration, smooth power delivery is one of its characteristics due to concentrated gear ratio for the first three gears.
Gears are notchy but not tough to operate.
We have gained the top speed of 118 Kmph on 1000 meter (1 Km) of track and touched 122Kmph after the track while we were in the break in period. But it can gain more whilecovering the sensitive break in period.
The bike's clip on handle bars is good but they could have made it better; the seating position is good and really comfortable for both rider and pillion.
The suspension is good enough for roads of BD.
The both rear & front disk fitted hydraulic brake did their superior job even on odd off-track. We are satisfied with its tire grip even on rough off-track. There are no rear sliding issues something that was Hero previously.
Tires are capable to ride tough off-tracks.
We found the side stand warning indicator really as helpful feature. When the side stand has not pulled up the bike will never start on gears and it will never get into gears even if you start the bike in neutral while the stand down. And when the bike is running maybe accidentally the stand gone down the bike will shut its engine down.
Our corner freak rider happily announced that the corning ability of the bike improved a lot from its previous models.
Here are some concerns we have noted should have to take in care by Hero for further improvement. And we think Hero Xtreme Sports will get more acceptability among the riders if those are addressed carefully. So take a look on our notes.
There is no engine kill switch.
Hero Xtreme Sports is AC operated, so head lamp does not get on while engine is off. And due to AC power the head lamp illumination varies according the throttle. It creates problem while you are slowing down your bike in the dark in some situation.
Due to saddle height & wide saddle it is tough to be frequent first time for below 5'6" riders. And the heavy weights like 147 kg makes extra load for the rider while standing with a curve.
The speedometer is not the best looking.
The worst thing on the bike is the key hole, which mounted at the neck of the bike where usually in Bangladesh people carry more keys in the ring; so when you turn the bike right, those metals will hit the fuel and in the long run will discolor the fuel .
There is plenty of space around the bike's speedometer for to enter in the wiring area, which is a concern for rearrange.
Half chain cover would have been better looking.
Somewhere rider may miss the 6th gear.
No Gear indicator on the speedometer.
It would have been a bit better if the bike would have weighed around 140 kg!
Mono Suspension could have been a better addition to fight with other warriors like Yamaha and Honda.

FINAL VERDICT
Hero Xtreme Sports is a fantastic bike; yes it lacks few things to fight up against the heavy weight Japanese brands but one of the best things you will LOVE about this bike is that, it brought back that sheer lunacy which used to have in the old days with Hunk and CBZ Xtreme. The most significant thing about the bike is that, against the few odds the bike is JOYFULL, SPORTY and a rear THRILLER to ride!
Hero Xtreme Sports Specifications
Engine:
| | |
| --- | --- |
| Engine Type | Air cooled, 4-stroke single cylinder OHC, Vertical Engine |
| Displacement | 149.2 CC |
| Maximum Power | 15.2 BHP @8500 RPM |
| Maximum Torque | 13.50 NM @ 7000 RPM |
| Bore x Stroke | 57.3mm x 57.8 mm |
| Compression Ratio | 10 : 1 |
| Carburetor | CV Type with Carburetor Controlled Variable Ignition |
Transmission & Chassis:
| | |
| --- | --- |
| Clutch | Multi-plate wet clutch |
| Gear box | 5 Speed constant mesh |
| Chassis Type | Tubular, Diamond Type |
Suspension:
| | |
| --- | --- |
| Front | Telescopic Hydraulic Type |
| Rear | Rectangular Swing Arm with 5 step Adjustable Gas Reservoir Suspension |
Wheels & Tires:
| | |
| --- | --- |
| Rim | Front 18 x 1.85, Rear 18 x 2.15, Both Alloy Rim |
| Tire | Front 80 / 100 x 18 – 47 P, Rear 110 / 90 x 18 – 61 P, Both Tubeless |
Electricals:
| | |
| --- | --- |
| Battery | 12 V – 4 Ah MF Battery |
| Head Lamp | 12 V – 35W / 35W – Halogen bulb, Trapezoidal MFR |
| Tail/Stop Lamp | 12 V – 0.5 W / 4.1 W (LED Lamps) |
| Turn Signal Lamp | 12 V – 10 W (Amber Bulb) x 4 nos (MFR Clear Lens) |
| Lamp | 12 V – Twin Lamp – LED |
Dimension:
| | |
| --- | --- |
| Length x Width x Height | 2100 mm x 780 mm x 1080 mm |
| Wheelbase | 1325 mm |
| Ground Clearance | 145 mm |
| Kerb Weight | 146 Kg (Brakes – FR/RR -> Disc/Drum) 147 Kg (Brakes – FR/RR -> Disc/Disc) |
| Max Loading | 130 Kg |
Hero Xtreme Sports available at Bangladesh with two options, those are with double disk & single disk brake.
The single disk brake system available at BDT 2,09,000.00 & double disk brake system available at BDT 2,25,000.00 (See The Latest Price Here)
Available colors: Red, Orange, Black, Black & Red mix.
Click Here>> See All Hero Showroom Address In Bangladesh
Hero Hotline No: 01919 098966, 01755 570950
*All the price and specification is subject to change upon company rules, policy, offer & promotion. BikeBD is not liable for the changes.
Test Rider: Wasif Anowar, Mithun Mridha, Suvro Sen
Click Here For Bangla Review
[review]
You might also be interested in