Shocking: YAMAHA FZS FI V2 Is Not Coming In BD!
Published On 03-Sep-2015 01:57pm , By Shuvo
This might be happy news for the FZS haters that YAMAHA FZS FI is not coming in BD. Karnaphuli will not bring this craze in Bangladesh. Most shocking news is that they also going to shut down the current craze FZ series soon.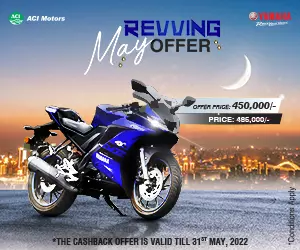 Once while we published the article Ten Expected Upcoming Bike In Bangladesh: 2015 at the beginning of this year, we have been poked with thousands of query about new Yamaha FZS-FI from the enthusiasts as that was on the top on that feed. And very recently we had an update on Suzuki Gixxer SF which made the FZS lovers crazy again for the update on FI version. Yes we are here now to notify you about FZS-FI and that is Karnaphuli will not bring Yamaha FZS-FI series in Bangladesh and even they are going to shutdown the current Yamaha motorcycle product line in Bangladesh!
We are so sorry guyz, as this is the heart breaking news for you. You know Karnaphuli has been marketing and distributing YAMAHA motorbikes in Bangladesh very successfully from many years where they were the ambassador of many spectacular Yamaha bikes as well like the Yamaha YBR100 or Yamaha RX115. The history of Karnaphuli with motorbike is really colorful. But unfortunately they are moving out of Yamaha and from the last year they have been shutting off the Yamaha products from 100cc to 125cc one after another and lastly it will be with the FZS series.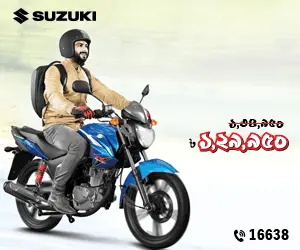 Last year after the month of July we the Team BikeBD was continuously knocking Karnaphuli about the update on FZS-FI series as it has already launched in India and some Border-Cross illegal bikes also were moving though our roads. But the company did not acknowledging us considering the new craze and many time they told that they will never bring the product but continue only the existing version.
On that time there was also rumor about RFL have been taking off the distribution of Yamaha form Karnaphuli or both of the company will execute the distribution. But when Karnaphuli closed one after another 100-125cc Yamaha model from their product line we were very doubtful about the company whether they are signing off or RFL is going to take care of it alone or some other.
So we kept our eyes open to get the real thing. Finally we come to know that they both were moving out of Yamaha and there is none other to execute the distribution in BD. So not confirming the actual time FZS series is going to shut off soon.
So here a question arrives what the Karnaphuli will do with its large distribution channel and service center and marketing employees after shutting Yamaha? Hmm we have tried to get the answer but failed as none of high officials responded to us even not confirmed the tie off from Yamaha. But we can predict they will continue the motorcycle business with other brand with all of their running concerns including other automobile businesses like Mahindra, Piaggio, Volkswagen AG, Daihatsu, Man or Haojue.
Hence another heart breaking question rises, what is in the fate of Yamaha lovers in BD? Nothing hopeful at this moment but yes there is hope guys. You know RFL tried to get the Yamaha but failed where Meghna Group also in same position. But another one is heading in this track and that is ACI Motors. The most striking news is that ACI Motors is going to handle the Yamaha in BD soon. Though it is not official but we have news from our source that after Eidul Azha ACI Motors is going to make bureaucratic formalities for representing Yamaha Motor Cycles in Bangladesh!
So not to be disappointed as we are not loosing Yamaha from Bangladesh forever. But one thing we are still not sure what will be the product line of upcoming Yamaha distributor. Would they continue with previous products with previous FZS or with updated new product line with like FZS-FI or R125? Guys we are also very much curious to know the inner information.
Hope it will be revealed soon and we are hoping for the best from ACI Motors as they have to compete with completely an aggressive market where Honda, Suzuki and other Chinese and Indian brands are waiting to hit with some attractive and updated product line and some real twists are awaiting in pipeline for the year 2016!
You might also be interested in