TVS Motorcycle Bangladesh launch 6 Bikes In BD
Published On 16-Feb-2016 03:20pm , By Shuvo
In the last two years there is no significant change in product line of TVS motorcycle Bangladesh. But after two years they did a massive launch of motorcycles in Bangladesh. Today we are talking about a blockbuster launch, for the first time in Bangladesh 6 bikes launch in one event. With this six bikes TVS going to rock the BD road soon. So let's hit the main attraction…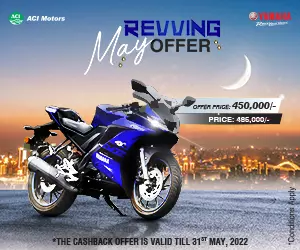 On Tuesday, February 16, 2016 at Bangabandhu International Conference Center , Dhaka – a magnificent event was organized by TVS Auto Bangladesh to introduce a slew of motorcycle – a blockbuster offering for the Bangladesh customers. To meet the heavy demand of motorcycles in the country.
TVS Auto Bangladesh launched 6 latest generation motorcycles simultaneously – this marks , arguably , the greatest event in the history of motorcycle industry in Bangladesh. Mr. J. Ekram Hussain, Managing Director, TVS Auto Bangladesh inaugurated the launch event. Mr. Biplob Kumar Roy, Head of operations, Mr. Mrigen Banerjee, 2-Wheeler Buisness Head, Mr. Atiqur Rahman, National Sales Manager and Mr. Ashraful Hassan, Marketing Manager of TVS Auto Bangladesh Ltd. Were present at the launching ceremony.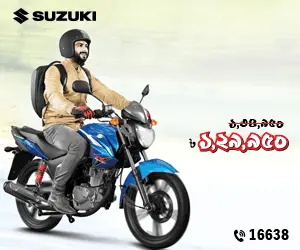 Mr. Kallol Choudhury, AVP, TVS & Sons, Mr. Auro Ashish Chowdhury, GM, GM, TVS Motor Company Ltd, Mr. Razik Fareed, Country Manager, Mr. S. P. Krishna Kumar, Senior Manager (Service) , and other high officials from TVS Auto Bangladesh Ltd were also present at the launching ceremony. This six (6) bikes launch in the event>>
TVS Apache RTR Matt Blue
A new variant of the in-demand Apache RTR 150 was introduced in Matte Blue Edition targeted towards performance riders who are looking for a unique ride. New tire, Tank Scoop, Golden colored front suspension, Graphics are the visual changes from previous. Engine specs remain same.
TVS Phoenix 125
A new upgraded TVS Phoenix with the latest technology, targeted towards the premium customer. This things available with the new TVS Phoniex>> New Tank Scoop, Graphics, Premium 3D logo, New LED pilot lamps, vehicle locator Key, Fully Digital Speedometer, Tubeless tires, Hazard lamps, compound padded seat & body colored grab rail, DC Head lamp, 125cc ecothrust engine, roto petal disk brake, gas charged series spring suspension.
TVS Stryker
TVS Stryker – a fully loaded impressive 125cc bike that is high on performance and delivery while being economical.
TVS Metro Plus With Disk
A new edition of highly successful Metro Plus was one offer with disc brakes – the first ever instance of a 110 CC Indian bike with disc brake in Bangladesh.
TVS Jupiter
TVS Jupiter – the most successful and widely selling scooter in India , aimed at a large customer segment that has been yearning for a good fully loaded and high performance scooter in Bangladesh. TVS Bangladesh presents this scooter as a scooter for male users.
TVS XL 100
TVS XL100 – the only two wheeler lorry – a category that has revolutionized the way motorcycle are used by the general people as well as small and marginal business, traders, and farmers. It's the first moped ever launch in Bangladesh.
In our thought it will change the game plan of motorcycle industry in Bangladesh. It will be a revolutionary bike for the bikers in Bangladesh. According to us it's the hottest bike of the launching event.
TVS XL 100 is the most practical bike for the small businessman & service providers. You can carry 280kg of weights with this bikes & lots of space to carry goods. Strong front & rare suspension used to carry such weights.
Since 2007 TVS motorcycle Bangladesh has been assembling and marketing all TVS range off two wheelers & three wheelers in Bangladesh. With the passage of time and the rising demand for motorcycles and purchasing capacity of the people, TVS Auto Bangladesh has consistently endeavored to add to the variety of motorcycles of the TVS brand and address a wide range of customer needs. This blockbuster launching event is a part of the same philosophy and is a constituent of the " TVS Utshob " – a continuous event that has been going to address customers since the beginning of February 2016.
Sorry to say they dont disclose about the price of the launched bikes but soon they will disclose it.TVS Auto Bangladesh officials also disclose with us they going to launch more 3 bikes in Bangladesh in the beginning of 2017. A fairing sports bike designed by BMW, a concept scooter & a concept 150cc bike. We are eagerly waiting for those Bikes. Thanx to TVS Auto Bangladesh officials to invite Team BikeBD & give us the opportunity to explore the six bikes.
You might also be interested in