Bajaj Pulsar 150 AS Review,Expected Price In Bangladesh
Published On 28-Apr-2015 06:23pm , By Shuvo
'Bajaj Pulsar' – a very familiar name among the bikers and if you are a diehard Bajaj fan then you must know that Bajaj has been coming up with great innovations in the automobile industry in the past few years. One of which is it's strategy to introduce SIX new products on the first six months of the year 2015!
Bajaj Pulsar 150 AS Review,Expected Price In Bangladesh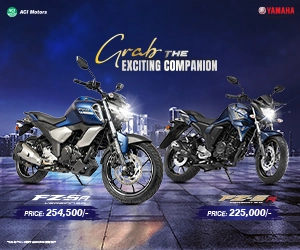 Among which is their latest version of Pulsar 150 cc bike, named as Bajaj Pulsar 150 AS which they introduced to the world as an all new ' Adventure sports' bike , under the tagline of 'The Adventure Never Stops'. Okay according to me the punch line is enough to make your heart beat faster with anticipation, what say? Okay moving on, the Pulsars AS 150 comes with a lot of features and techniques which are pretty much same as NS 150 but yet different in some levels. Confused? Don't worry why am I here for? You can see pulsar 150 price in bangladesh here. Let's get started with the review.
Bajaj Pulsar 150 AS Engine
Bajaj Pulsar AS 150 was officially launched on 14th April, 2015 in THREE different colors – Red, Black and Blue(without any body graphics). The ENGINE of Pulsar 150 AS is a tuned version of the current 150 cc, this one will also be featuring in the Pulsar 150NS. Pulsar AS 150 has a 150 cc, twin spark, 4- valve, single cylinder, air cooled, DTS-I engine with a brute power ready to be unleashed giving you a thumping power of 17 ps. The engine got the most advanced technology for giving you the unprecedented performance which you haven't experienced before in any Bajaj bikes. The bike will give you a maximum power of 16.8 BHP @ 9500 rpm and maximum torque of 13 NM @ 7000 rpm. The engine also comes with a five speed manual gear box with a bore x stroke ratio of 57 mm : 56 mm.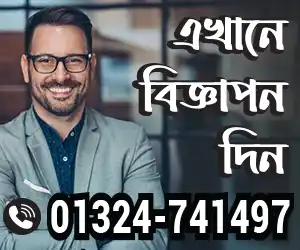 LOOKS AND FEATURES
The LOOKS AND FEATURES of the bike is also very appreciable. The design of this new bike is very lean with the front wind shield, the semi-faired body design and the long rear mudguard, everything looks so good. Between the body of the bike, sits a projector headlamp assembly which is a highly intense 55W low beam projector, which will give you superior lightning even in the darkness, because according to the Bajaj makers – 'even darkness cannot stop the adventure!' OOooooooo!! Excied? Me too.
The bike's instrument console is the same as that on all the new series of Pulsars being launched. The semi digital unit looks perfect on the Pulsar 150AS in fact it is the best looking console by Bajaj till date. It is equipped with a digital speed meter, trip meter, odometer, tacho meter and a clock. The bike also come with a digital fuel indicator and a low fuel warning lamp which help to indicate you when you are running out of the fuel. Apart from these, the all new Bajaj Pulsar AS 150 comes with a self and kick start, both. It also has a RPM/Gear Display, pass switch, stand alarm, pillion footrest and grabrail. It is equipped with an engine killing switch and a step up or split seats, it also got a LED tail lamp and turn signal light.
But the bike DOESN'T feature any passenger backrest or self cancelling indicators nor does it have any under seat storage system. But one thing that is added to the design of this new bike is it's alpha-male designing. It is a half- fairing extended visor to protect your bike from high speed wind.
Specs & Features
more about it's SPECS AND FEATURES the bike comes with a 17 inches 10- spoke alloy wheels with a tubeless front tire of 80/100-17" 46P size and a rear tire of 110/80-17" 57P size. The bike comes with a smaller tires compared to it's cousins which were launched on the same year. The bike's braking system is restricted to a front single disc brake of 240 mm and a rear drum brake of 130 mm . The front of the bike is using a suspension of 37mm Telescopic Front with Antifriction Bush whilst the rear is using a suspension of Nitrox Mono Shock Absorber with piggy back gas canister, this is a modern high performance mono shock used to give your bike the perfect balance and stability.
When I mentioned above that the bike got many similar features as the NS150 yet in a very different level, what I meant was that the entire design of the is the same as that from Bajaj Pulsar NS 150 except for the semi-fairing, which is a new addition to this bike. Apart from that the fuel , body panels, split handlebar, instrument console etc all have been shared with the Pulsar NS 150. However, instead of giving the aluminium number plate holder of the NS 150 at the rear, the new Pulsar AS 150 motorcycles get a more functional and proper full mudguard.
Fuel Details
The all new Bajaj Pulsar 150 AS is claimed to give a MILEAGE of 65 kilometers/liters!!! Not only this, it also promise to give you a performance of 0-60 kilometers/hour in 5.4 seconds! With a top speed of 111 kilometer/ hour. It also comes with a reserved fuel of 12 liters. Coming to the DIMENSION of the bike, then it got a height of 1205 mm and length and width of 2070 by 804 mm. The bike weighs 143 kg and it got a ground clearance of 170 mm.
All in all, Bajaj has proved itself good on the terms of promise keeping and finally declares that they have a bag full of Pulsars with them. The new Bajaj Pulsar 150 AS comes with an amazingly powerful engine and advanced technologies, it's good build quality and sporty looks adds up to it's quotient. But it also comes with some flaws, the bike doesn't have any rear disc brake option and it's design and looks are also pretty much similar to the Bajaj Pulsar 150 NS and 200 NS. Hope overall it will come in Bangladesh with a good value of money with a price tag of TK. 250,000/=
But this is not the final price it may fluctuate a bit. But at the end of the article I would like to say that the bike has already been given a very good rating in India as well as in Bangladesh and people are eagerly waiting for it's launch in Bangladesh!
You might also be interested in