Suzuki New Year Offer 2021 - Up To 25,000 BDT Cashback!
Published On 02-Jan-2021 12:07pm , By Raihan Opu
Rancon Motorbikes Limited is the official distributor of Suzuki motorcycles in Bangladesh. 2021 New Year has just started and Suzuki is giving a New Year Offer. It's a cashback offer where Suzuki is giving up to 25000 BDT cashback on selected bikes.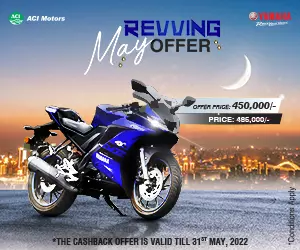 New Year Offer 2021
[table id=1281 /]
In this offer, Suzuki is giving up to 25,000 BDT cashback on their motorcycle models. The Suzuki Bandit and the Suzuki Hayate are part of this offer. They are also giving this offer on their popular scooters such as the Suzuki Access and Suzuki Lets.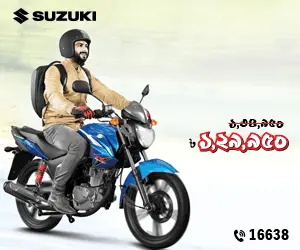 On the Suzuki Bandit, they are giving about 10,000 BDT discount. This bike is a naked sports bike that carries inherits its performance from the Suzuki GSX-R 150. With this, they are giving a discount on Suzuki Hayate of about 10,000 BDT.
Customers will also get a free helmet with this bike which is one of the perks of the New Year Offer. Suzuki Hayate is the only commuter motorcycle from Suzuki in Bangladesh.
Suzuki is also giving offers on their scooters. On Suzuki Access 125 disc they are giving 25,000 BDT and on the drum brake version, they are giving 22,000 BDT cashback. Suzuki is giving 13,083 BDT cashback on Suzuki Let's. Let's is a very stylish scooter from the renowned Japanese brand Suzuki.
For the new year "Suzuki Riders Zone" arranged a nice new year celebration event and Pitha Uthshob. Where Suzuki lovers and many bikers from the contingent attended this nice event.
At that event, they celebrated the new year by cutting a cake for new years. Suzuki officials and Suzuki riders attended this auspicious event.
With the new year comes new beginnings. We expect motorcycle manufacturers to bring more and more offers to inspire aspiring bikers. The New Year offer by Suzuki will definitely give bikers and aspiring bikers to buy more motorcycles.
You might also be interested in