Scooter Price In Bangladesh 2021 | Scooter Price In BD
Published On 03-Feb-2022 02:22am , By Asaduzzaman
Scooters are popular for personal transportation due to being more affordable and easy to operate. Apart from ordinary motorcycles or commuters some of the company's are currently advertising and marketing scooters with various capacities and functions. Scooter is getting famous within the commuter segment because of smooth and easy riding, good performance and additionally as it suits well with males and females of any age. So Today, we are going to discuss All Scooter Price In Bangladesh 2021!
Scooter Price In Bangladesh 2021 | Scooter Price In BD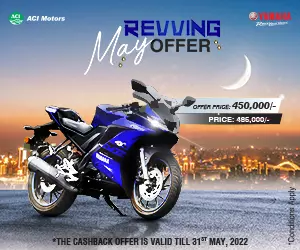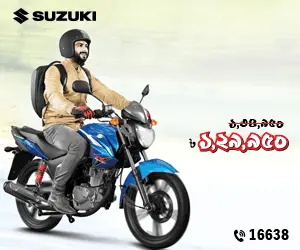 Today we are going to discuss the scooters and their prices and their details. Everywhere in the world, especially in our region, scooters are taken into consideration as the first-class mode of transportation. The main reason is comfort riding and easy to handle. Day by day scooters are getting more famous in our country. Scooters are frequently popular among women riders and a good percent of male rider. Scooters are often considered as a better alternative than the motorbike mainly for some reasons:
A scooter doesn't have any take hold of or gears so it is simple to study.
They generally have better tires for extra grip and stability.
They have quite a few leg room which comforts any form of a rider.
The seats are wider and therefore offer true consolation.
Most of the scooters have an awesome quantity of beneath seat storage and many other components to hold greater things.
Scooters provide an easy journey in any situation.
Scooters regularly have better build fine than a motorcycle at the same rate.
A scooter is greater practical than any bike.
Scooters have become a certainly popular automobile for Bikers in Bangladesh, so today we are here with the Scooter Price In Bangladesh 2021.
Honda Scooter Price In Bangladesh
| | |
| --- | --- |
| Scooter Name | Price In BDT |
| | 1,47,900 BDT |
Yamaha Scooter In Bangladesh
| | |
| --- | --- |
| Scooter Name | Price In BDT |
| | 2,20,000 BDT |
| | 1,50,000 BDT (Not Available) |
| | 1,42,000 BDT (Not Available) |
| | 1,65,000 BDT |
| | Not Available |
Suzuki Scooter In Bangladesh
| | |
| --- | --- |
| Scooter Name | Price In BDT |
| | 1,64,650 BDT (Fi & CBS) 1,46,000 BDT (Disc) 1,85,000 BDT (SP Edition) |
| | 1,36,917 BDT |
| | 2,49,000 BDT |
Hero Scooter In Bangladesh
| | |
| --- | --- |
| Scooter Name | Price In BDT |
| | 1,30,990 BDT |
| | 1,37,990 BDT |
TVS Scooter In Bangladesh
| | |
| --- | --- |
| Scooter Name | Price In BDT |
| | 1,44,900 BDT |
| | 1,42,900 BDT |
| | 59,900 BDT |
| TVS XL 100 i-Touch | 74,999 BDT |
| | 75,999 BDT |
Mahindra Scooter Price In Bangladesh
| | |
| --- | --- |
| Scooter Name | Price In BDT |
| | 1,42,500 BDT (Not Available) |
| | 1,35,500 BDT (Not Available) |
| | 1,52,500 BDT (Not Available) |
Runner Scooter In Bangladesh
| | |
| --- | --- |
| Scooter Name | Price In BDT |
| | 1,08,000 BDT |
| | 88,000 BDT |
Aprilia Price In Bangladesh
| | |
| --- | --- |
| Scooter Name | Price In BDT |
| | 1,73,250 BDT |
| | 2,58,000 BDT |
| | 1,89,000 BDT |
Haojue Scooter In Bangladesh
| | |
| --- | --- |
| Scooter Name | Price In BDT |
| | Not Available |
Italjet Scooter In Bangladesh
| | |
| --- | --- |
| Scooter Name | Price In BDT |
| | 1,25,000 BDT |
Meiduo Scooter In Bangladesh
| | |
| --- | --- |
| Scooter Name | Price In BDT |
| | 1,50,000 BDT |
| | 1,45,000 BDT |
| | 1,35,000 BDT |
>>>All Meiduo Motorcycle Showroom In Bangladesh<<<
Znen Scooter In Bangladesh
| | |
| --- | --- |
| Scooter Name | Price In BDT |
| | 1,45,000 BDT |
| | 2,35,000 BDT |
| | 2,15,000 BDT |
| | 1,38,000 BDT |
| | 1,20,000 BDT |
| | 1,60,000 BDT |
| Znen Vento | Not Available |
| | 1,65,000 BDT |
| | 1,35,000 BDT |
Vespa Scooter In Bangladesh
Scooter Name

Price In BDT

1,79,000 BDT (Matte Black)
1,74,000 BDT (Red)
1,73,000 (Pearl White)
1,89,000 BDT (Red)
1,97,000 BDT (Azzuro Provenza)
1,96,000 BDT (Pearl White)
1,97,000 BDT (Yellow)
2,28,000 BDT (Azzuro Provenza, Pearl White, Red, Matt Black)
2,30,000 BDT (Yellow)
DE-VXL 150: 2,46,000 BDT (Beige Elegant)
2,15,000 BDT (Beige)
2,27,000 BDT
1,70,000 BDT
So, this here is All Scooter Price In Bangladesh 2021. For more updates on motorcycles and scooters, please follow our website and get exclusive news
You might also be interested in