Bajaj Bangladesh Organized The Pulsar Mania Event With The All-New Pulsar N160 With Dual Channel ABS
Published On 06-May-2023 10:30am , By Arif Raihan Opu
Revealing the excitement among motorcycle enthusiasts in Bangladesh, Bajaj Bangladesh, the renowned two-wheeler manufacturer, is all set to ignite the Pulsar Mania event. Scheduled for the 6th and 7th of May, this adrenaline-fueled extravaganza promises to be a thrilling experience for both riders and spectators alike. The event will be held at Tejgaon Government Hawkers Market from 9 a.m. to 5 p.m.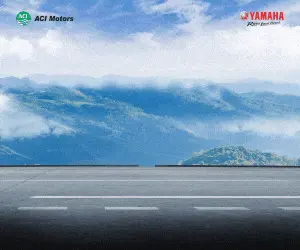 Pulsar Mania is an event that encapsulates the spirit of biking and brings together enthusiasts from across the country. It serves as a platform for showcasing the prowess of the Bajaj Pulsar motorcycles and offers riders an opportunity to experience the thrill of these high-performance machines firsthand.
Attendees will have the chance to test ride the latest power and precision control with the all-new Bajaj Pulsar N160 with Dual Channel ABS. This hands-on experience will allow riders to feel the power and agility of these bikes, further enhancing their understanding of Bajaj's commitment to superior engineering.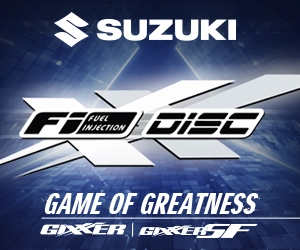 Bajaj Bangladesh recognizes the importance of educating riders about motorcycle safety and maintenance. As part of Pulsar Mania, knowledgeable experts will be on hand to provide valuable tips and guidance on riding techniques, bike care, and responsible biking practices. This will empower riders with the knowledge needed to ensure a safe and enjoyable biking experience.
The event will also include various entertainment options to keep the whole family engaged. Offering local delicacies, interactive games, raffle draws, and competitions, Pulsar Mania aims to create an atmosphere of excitement and camaraderie.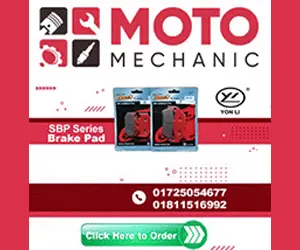 The Pulsar series has established itself as a symbol of power and performance in the motorcycling world. With its cutting-edge technology, innovative features, and stylish designs, the Pulsar range has garnered a loyal following among riders in Bangladesh. Bajaj Bangladesh's decision to organize the Pulsar Mania event reflects its commitment to celebrating this legacy and providing a platform for enthusiasts to indulge in their passion for biking.
Bajaj Bangladesh's upcoming Pulsar Mania event promises to be an exhilarating celebration of motorcycles, showcasing the unrivaled performance and style of the Pulsar series. With test rides, stunt shows, expert advice, and a host of other activities, attendees can look forward to an unforgettable experience. Join this wonderful event and enjoy the show. Thank you.
Published by Arif Raihan Opu
Creating a value of life isn't easy. But creating life valuable is easy. So I tried to creating value and make an impact. I like to work in a team that is cooperative and helpful. I like to share my knowledge and skills for the betterment of the company. Always find out the opportunities and use in a proper way.
You might also be interested in