Sajek-The Paradise in Bangladesh
Published On 19-Feb-2016 01:17pm , By Raihan Opu
We the Team BikeBD have been riding countrywide from last two years with some awesome test rides of several of new bikes. Fortunately some of the test rides were on newly uncovered hill track of Khagrachhari therefore Rangamati (Source).
Sajek-The Paradise in Bangladesh
After visiting the places multiple times I found that as our responsibility to make the area more visible to our riders, who often moves out with their bikes for roaming and touring. So we are herewith the detail of one of the heavenly places in Bangladesh with our Sajek-The Paradise in Bangladesh, where you can get a clear picture before riding toward the paradise with your bike.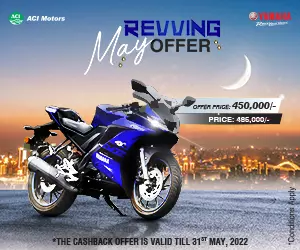 Bangladesh is the land of beauty, which sometime called as the land of rivers. But only very few call us as the country of sea beach or beautiful mountains. That's really unfortunate where we have the longest sea beach of the earth and there are also some loving green mountains at the Chittagong division but our responsible institute did not work properly to expose those awesome places before the world.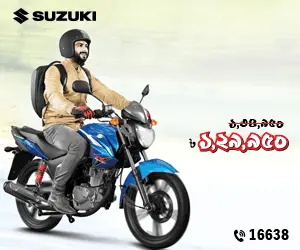 Therefore we are here to help the tourists to change their addressing of Bangladesh representing the extreme beautiful touring places uncovered and secured through our Chittagong hilly area by our Army and BGB forces (Source). We are very much confident that, after traveling these heavenly places any tourist will surely address our Bangladesh as the peace land of mountains. Whatsoever not extending my lectures lets view in detail of the paradise Sajek.
Back Story of Sajek:
Sajek -Valley therefore Sajek is the largest Union in Rangamati district under Baghaichari Upazila, which is situated at most eastern-north angle of the district. The eastern border of Sajek is with Mizoram of India which is about 8km far from the Sajek Valley.
The valley Sajek named by the river, which is in between of Baghaichari and Mizoram and separated Bangladesh from India. There are many small rivers and streams are connected with this river where Kasalang and Masalang are much known.
And finally the river Sajek got connected with Karnaphuli where it somewhat started from India. Sajek is about 1800ft high from the sea level; so there was huge crisis of pure drinking water at the top of the valley.
The tribal people had to bring water from nearest stream which may have flowing below many hundreds of meters and at dry season they had to go more far distances for the water.
For this reason many tribal family migrated to the very nearest land of Mizoram where their relatives or primogenitors lived and somewhat the place locally gone under control of them for few time. But from few years Bangladesh Army & BGB therefore Bangladesh government took the control of the area completely.
They developed the road and communication directly connecting with our mainland. They ensured the medication, sanitary, hybrid wind-solar-diesel electricity and also the solution of pure drinking water. The place also got the mobile phone network coverage.
Therefore 200 of tribal family got rehabilitation at Sajek valley and this large scale activity done by our Army, BGB and by some NGO. They collectively made the paradise safe, livable for our tribes and also visit able to the tourists. And now you can call the Sajek as the Valley of Heaven!
Also Read: Mobil 1 Racing 4T Synthetic Engine Oil
Attraction of Sajek:
Sajek holds an old habitation of some of our tribal citizens. There are many tribes like Lushai, Pankhua, Tripura and some are Sangma at Sajek therefore Baghaichari, where the main tribe is Lushai.
Most of the peoples are Buddhist or Christians. The Ruilui-Para is the center developed area of Sajek which is completely restructured and organized by our Army & BGB forces, where some of social developments done by an NGO ALO (Assistance for the Livelihood of the Origins).
Also Read: Top Five 150cc Premium Sports Bike 2017 – Comparison
There are more two beautiful places beside Sajek; they are Marishsha & Kanlak. Kanlak is famous for juicy oranges therefore there are large orange gardens on the valley of Kanlak-Para. Common tourists can visit Kanlak Para but visiting Marishsha you have to trail over the hilly tracks.
At Sajek bamboo is the core material for making houses and structures so you will find most of the structures made by locally available bamboos.
In a word the attraction of Sajek is Sajek; therefore the sunrise, sunset, rain, hugging cloud, the morning, evening, starlight night…….almost full day comes with different color and fragrances in all season. You will love everything and every moment at Sajek no doubt. You can touch the cloud here and most pleasantly sometime you will find yourself standing in clouds and you will not able so see anything beside you even for meters but only cloud.
In this heavenly natural beauty you can stay full day roaming with tribes, can purchase oranges when visiting orange garden, can join the tribal bazaar or purchase handicrafts made by the locals, can track over the mountains and streams or can stay idle at the hanging lobby of the Runmoy with a cup of tea; where no one will bother you or you will not feel boring a little. You can also spend your night on the mountains spreading a tent with a campfire or barbeque after getting permission from the BGB.
When you start your day of roaming at Sajek, you should start your day at the dark of the early morning. You will enjoy the heavenly game of starlight-darkness-sunrise with huge cloud around you. You may enjoy the holy feeling staying that time on the helipads situated on the mountain heads.
After the sunrise completing your breakfast you can move for Kanlak-Para orange garden or tracking toward Marishsha. But one thing you have to forget that is your bike, as there are no more roads for riding but only tracking. Therefore just put your geared backpack on your back, wear tracking boot and move with your guide. Just enjoy your time.
Way of Ride to Paradise:
Sajek Union is under Baghaichari Upazila of Rangamati district but there is no easy or direct road communication with the center. You have to go through the Khagrachhari town if you want to go Rangamati by road and that is about 136km far from Sajek.
But by tracking and with surfing small boats you can move between Sajek & Rangamati. If any tourist wants to do that, they should arrange a guide getting permitted by the BGB. But as we are here for the bike riders we will detail you the easier way which is newly covered with solid asphalt to head forward the Sajek. And that is safe and very much enjoyable for the bikers.
Also Read: Yamaha SZ-RR VS Honda CB Trigger Comparison Review
Heading toward Sajek, first you have to reach at Khagrachhari town maybe you are from Dhaka or Chittagong or from anywhere else. If you are from Chittagong area you can follow the route of Chittagong-Hathazari-Bibirhat-Manikchari-Matiranga-Khagrachhari, which is around 116km. From Rangamati you can follow Rangamati-Mohalchhari-Khagrachhari route with the road distance of 70km. But be sure you have to cover the entire hilly route within daylight for the safety reason, and do not halt at the solitary on the track. If needed, take break at shops or bazaars and spent a short time.
If you are from Dhaka you have to follow the route Dhaka-Daudkandi-Comilla Baypass-Feni-Baraiyarhat-Ramgarh-Matiranga-Khagrachhari which is around 280km. If you start your bike at early of the morning from Dhaka, you can take your breakfast just after the Daudkandi Bridge. There are many highway hotel & restaurants where you can get fresh and finish your breakfast.
Then move forward to the Comilla therefore Feni. After passing Feni you have to take a direct left turn from the Chittagong Highway just at Baraiyarhat, which is 21km from Feni. The road from Dhaka to Baraiyarhat therefore the Dhaka-Chittagong highway is the busiest and risky highway in Bangladesh. Government institutes are working to develop the road with four lanes and the development is very near to be done. But again you have to be very careful as it is the busiest & toughest highway in Bangladesh.
After reaching Baraiyarhat you can take a tea-break as the road nature is totally different from there and you will face completely different character of road and traffic. Every time you will have to be much conscious of road and traffic. You will have to keep beeping the horns at every turning. The road is very narrow and hilly road starts some after from there. Moving from Baraiyarhat, after 3km you have to take a right turn at Korerhat and that toward Ramgarh.
Also Read: Suzuki GSX-R150 vs Yamaha R15 V3 Comparison Review
Before Ramgarh you have to cross over Heyako Bazaar (Fatikchhari) with turning left. From Ramgarh to Matiranga therefore Khagrachhari you will have to cross the Jaliapara Bus Stand which is a cross road, where you have to take left turn again and move forward for Matiranga and then Khagrachhari town. So the detailed route from Baraiyarhat is Baraiyarhat-Korerhat-Heyako Bazaar (Fatikchhari)-Ramgarh-Jaliapara Bus Stand-Matiranga-Khagrachhari. In the hill track don't forget to ask at shopkeepers or vehicle drivers for the route and ask at least two different people for confirming and double checking the information.
If you are a frequent rider you can cover the distance from Dhaka to Khagrachhari within the day and there will be more couple of hours to cover around 66km to head forward Sajek. In the meantime don't forget having lunch at System Restaurant with their delicious tribal foods which are very famous at Khagrachhari.
If you are first time at hill track or may have lost some of your stamina then avoid moving forward Sajek and may stay at Khagrachhari where there are many hotels & resorts. The track toward the Sajek is extreme hilly, narrow and twisted like a snake; and of-course some bit like a rollercoaster track covered with sand, loose gravel and somewhere steep slope of mountains where you need extreme capability of riding, patience and sharpness of your senses.
If your want to start for Sajek on the day you have to start just after the lunch at noon, so that you can reach Sajek before the sunset. BGB will not allow you to ride at evening or just before the evening there. One thing you have to consider that the evening shuts off the sunlight just within minutes at mountains. So it will be nice and more enjoyable if you start your ride for Sajek early at morning, where you can enjoy every turning of the track therefore mind blowing beauty of nature. You will definitely forget everything in the heaven like trail.
From Khagrachhari whenever you want ride for Sajek, please start your bike after proper checking and maintenances. The route is Khagrachhari-Dighinala BGB Camp- Baghaighat Police & BGB Camp-Sajek. From Khagrachhari ride toward the Dighinala BGB-Camp which is 21km east from Khagrachhari town, and than move toward the 10th Baghaighat Police & BGB Camp which is more 8km far from Dighinala.
At Baghaighat BGB-Camp you have to register your identity and take permission for touring toward the Sajek. Sometime at Dighinala they may required for your identity and touring details.
Also Read: Honda CB Shine 125 VS Bajaj Discover 125 Comparison Review
Whatsoever if they require, they may check you luggage but not all the time and may query for their satisfaction for only safety issues. But now a days touring with motorbikes are very frequent there; so you will not have to face any complexity there accept the identity & tour plan registry.
Just before that check post there is a BGB operated cafeteria which is the last food shop before Sajek. You may take a coffee break there and buy water bottles, as there is still some crisis of drinking water at dry season. And it will be nice if you buy some candies for the tribal children as they feel very happy if you care a little for them.
After that check post just move forward for more 36km without any pause of security checking and you will enter in the heart of the paradise. You have to ride over the Kasalang Bridge and pass Tiger-Tila BGB-Post & cross the Masalang Bazar and then head up to the Ruilui-Para which is directly at 1800ft height.
The last 8km of heading up to Sajek therefore Ruilui-Para the trail is extreme high with some extreme angle of turning. There are too risky corners where you have to apply all of your biking ability, senses, patience and concentration on road; therefore apply your bikes optimum level of capability. Put the bike gear at lower on power move position and keep beeping the horn at every turning to warn upcoming traffics which is mandatory indeed.
And finally stand before the Rock Sajek Resort; have some chocolate, water and then move forward to the BGB check post for register your entry at the end of Ruilui Para. After the essential formality check in your night hold shed at wherever you have booked. Don't forget everything but to take a cup of tea at Runmoy wood made lobby which is hanging just on corner of the mountain and watch the sudden shut down of the sun at the paradise.
Accommodations at Sajek:
There are two high facility resorts at Sajek developed by Bangladesh Army therefore "Region Officers' Club Khagrachhari (ROCK) "; they are Sajek Resort and Runmoy Resort. The facilities are quite expensive for our civilians but if you are a government official or from defense then you will be eligible for the special deducted charges, and for the foreigners we think the fare is fair enough.
Without these resorts there are more opportunities to stay your night with comfortable charges at ALO Resort developed by the ALO NGO; and you can stay at the Clubhouse also. Without the Clubhouse at all the resorts you have to book your space and facilities paying some advance money through bank account.
Without prior booking it is quite hard to get the accommodation there. So you should take care of booking just on planning for Sajek. Remaining those you can also can stay at the tribal people's houses paying for accommodation and food. But in the holidays in touring season those houses also gets occupy with tourists these days.
Food is quite limited at Sajek as the place is very high & remote from mainland, so food supply is also rational. When I first time visited Sajek, there were no public shops from where one can buy regular food stuff or water. But when last time I visited the place I found there are hundreds of open shops attached with the tribal houses. The tribal peoples were selling instant dry foods, snacks and water bottle when that time was winter touring season.
So in these days there are some floating food shops are available there for the tourists maybe for the peak season. But at the Runmoy anyone can buy foods pre ordering from their own menu and can buy snacks or have a cup of tea any season of the year; where this facility may not be available with others all over the year. And one thing as there is crisis of regular drinking water at the hill, so you will have to keep adequate drinking water with you when you are on roaming at hilly tracks.
Security at Sajek:
Sajek is completely secured by our BGB forces. Once there were some trouble with Indian Mizo tribals, but now it is organized and covered by our forces; and it is safe & peaceful there. Moreover when anyone travels for Sajek they have to register their name, identity and staying time-schedule for some security issue as mandatory. If there anything a little unusual they will not allow any tourist for further safety.
And when you got permission you can feel safe for 100% and after reaching at Sajek you will feel the safety of your own. But you should maintain the minimum social manners therefore honor the rules and the lifestyle of the tribes. And again please do not bother for the security of you r bike at Sajek, there no one will touch your bike and you can put your bike anywhere simple locking the neck.
Guys we are near at the end of this feed, before the end let us share some more to help you enjoy your time better. After traveling at Sajek I have noticed several things to be concerned by everyone who want to roam there. So pleased be noted with each & every points if you are planning to ride toward Sajek with your bike.
Prepare your bike with proper maintenance very carefully and give some extra care on both brakes and control cables.
Don't bother to change any worn parts, cable and of-course the brake shoes.
Keep spare engine oil and some general tools with your bike and load the fuel tank at every stoppage while riding toward Sajek.
Keep accommodation for some bottle of drinking water and some dry food like biscuit or chocolate bar with your saddle bag. Refill the water bottle every time when available as there is crisis of water on hills.
Do not waste water at Sajek therefore anywhere at mountains. Water is very precious there.
Take common purpose medicine, antiseptic, first aid, glucose, some energy chocolate bar and of-course mosquito coil or ointment.
Keep extra inhaler if you have any breathing problem as Sajek is little high altitude place.
Please wear proper safety gear while riding for long tours and on hill track.
Do not speed up at hill track. Control your excitement. Use the horn at every corner to warn the upcoming vehicles.
Concentrate on road as the hill track is full of sand and loose pebbles where you may easily skid.
Finish your ride before an hour of regular sunset time.
Do not hesitate to take brake to avoid fatigue but avoid solitary places.
Try to ride in group with not over 3-5 riders.
It is safer not to take pillion on hill track
Keep mobile SIM cards from different operators as no ones network is uninterrupted.
Take at least a digital camera.
Finally keep adequate time space in your planning so that you wouldn't need to hurry at the risky hill track.
Please stay with some manner at hill track like:
Behave very mannerly while you are on tour; enjoy your time with the nature & culture of the place; do not do anything gaudy, and please honor the locality.
Please don't mock the tribes and their culture; please honor their way of life and try to understand the local vibrations.
Do not rush on the road of Ruilui-Para with your bike and please help to keep the beauty of silence there and on the hills.
Before tracking or roaming a distance get permitted from the BGB post and entry your event.
Take a specified guide with the help of BGB post or your hotel management.
Take care of the disposals like poly-pack, cigarettes, water bottle etc. Do not through them here & there; put them at the disposal box or if not available keep them with you in a poly-pack and place them when you are near at the waste box.
Try to thank the security forces and also the local tribes for their hospitality and making the place so loving. They do not want anything but a simple thanks giving can make them inspired and helpful more, which they really deserves.
Check up your bike again before leaving Sajek and heading for Khagrachhari. It will nice if you take a small checking with ride before the final check out.
Distances:
Chittagong-Hathazari-Bibirhat-Manikchari-Matiranga-Khagrachhari =116km
Rangamati-Mohalchhari-Khagrachhari =70
Dhaka-Daudkandi-Comilla Bypass-Feni-Baraiyarhat-Ramgarh-Matiranga-Khagrachhari =280km
Khagrachhari-Sajek =66km
(Distances are measured by Google-map)
Hotels & Resorts:
Parjatan Motel, Khagrachhari
http://parjatan.portal.gov.bd/
Contact: +880-371-62084-5
Giri TheBar Resort (ROCK), Khagrachhari
http://rock-sajek.com/Accomodation-Girithebar
Contact: +8801783969200, +8801769302370
Hotel Ecochari Inn, Khagrachhari
http://www.ecochariinn.com/
Contact: +880-371-62625, +880-371-62626, +880-1828874014
Sajek Resort (ROCK), Sajek
http://rock-sajek.com/Accomodation-Sajek-Resort
Contact: +880-1783969200, +880-1769302370
Runmoy Resort (ROCK), Sajek
http://rock-sajek.com/Accomodation-Runmoy
Contact: +8801783969200, +8801769302370
ALO Resort, Sajek
Contact: +880 371-6206, Liton +880-1553791005, +880-1863606906
Ruilui-Para Club House
Moiya Lushai +880-1838497612, Lokkhon +880-1860103402
Other Transport for Sajek:
Both AC and non-AC buses available from anywhere at Khagrachhari. From Khagrachhari you can rent four-wheel Jeep or Microbus. You can rent motorbikes where you will have to seat on pillion.
So guys, we think these are enough to make you prepare to ride toward the Paradise Sajek. Wish your will enjoy a charming and memorable moments there. Therefore please don't forget to share your feelings and experience with us within our bellow commentary box after visiting Sajek. Thank you all.
You might also be interested in