Dhaka-Rangamati-Bandarban-Dhaka Bike Tour : Saeed
Published On 02-Sep-2015 03:52pm , By Shuvo
Last 21-24th july we made a 3 days Dhaka-Rangamati-Bandarban-Dhaka bike tour. All our fellow biker brothers are made this happen and we successfully done this landmark after a 930km ride in this rainy season. I feel a bunch of happiness when in a tour.
Dhaka-Rangamati-Bandarban-Dhaka Bike Tour : Saeed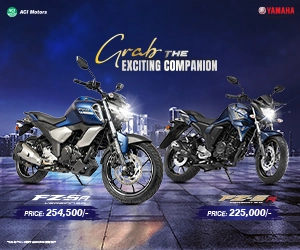 DAY 1:
However, We started from Dhaka, Jatrabari flyover on 21st of july. At 6am we started to hit towards Comilla.Here we were 6 in number at the beginning.June vai,jui vabi,Rony,his wife,#Why_me(mashuque vai) and me. At 7.30am we take our 1st break at Comilla and take breakfast at Jihan hotel.Here we meet with Forhad vai who came to join with us from Noakhali. Again started at 8.30am, our 2nd stopage was Feni. Here we knew that one of our brothers Shaon vai was starting from Dhaka to meet with us.
As he reached we again started. It was then 8 of us.Let the game begin :).We reached Chittagong vatiary at noon.Here we took a break for some time and took some snaps.Again we started for Rangamati and tried to reach before lunch.But there was rush in road, that's we took break again in a restaurant name "Giri Saya" which was 18km before Rangamati.Here we took our lunch with spicy noodles. There was mini Zoo which was astonished us.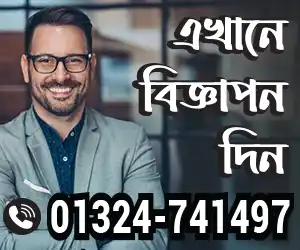 Again we started for our first day goal the beautiful city Rangamati. It will be good to inform u that this is the only rickshaw free city in Bangladesh and also a lake surrounded tourist area.14 tribal peoples are the dwellers of this city. Area-wise, Rangamati is the largest district of this country. The main tourist attraction of this city are- Kaptai lake, Hanging Bridge, Kaptai National Park, Shuvolong Falls ,Sajek valley etc.
After a rainy afternoon ride we reached safely at Parjatan Hotel of Rangamati. After taking shower and meal we went out to discover Rangamati city.
DAY 2:
This day we enjoyed a lot of natural beauty and the essence of Hill track city. At 8.30am we started our ride to kaptai dam. Here we saw the spillway, Electricity production plant. This is the national top secured zone which is declared fully Banned area for general people. Here we are highly thankful to #Mosharaf_Opu vai who managed pass for us and gave us the opportunity to view this excellent national resources.
From here we went to Jeeptoli Cantonment area which was surrounded by Kaptai lake.Here we took some snaps and refreshed us with hilly fruits.
Our last ride was in this day at Kaptai lake and Hanging Bridge. From hanging bridge we hired a boat and started off to Peda Ting Ting. This boat ride was unbelievable. Rain started. We felt gentle breeze. Some of us were trying selfies. There was so charming natural beauty. We had our meal at boat with hilly pineapple.
DAY 3:
At early morning near about 8.30am we started of towards Bandarban. One of our fellow rider #Why_me ( #Mashuque vai) was returning back to Dhaka as he got some sudden emergency tasks.That was a tough day for us as it was raining from the very beginning of the day.However, we rushed off.From Rangamati it's one of most favorite road of mine.Kaptai lichu bagan road is the road a Biker ever dreamed for. Wet widest tarmac and gentle cool air blow will definitely touch your mind. We reached our Hotel when it was near about noon.After a short break we again ran our stallion to hit our target the famous Nilgiri.
It was raining almost cats and dogs , roads became narrower as time left.Before Peak 69 we stopped in a hill shop and tasted some pineapple with lemon. It almost tastes like orange. We also got here Pogola(a cake made) and egg. After a 45km ride we reached safely at Nilgiri.There was dense cloud everywhere and suddenly covered us dark cloud.Within few minutes cats and dogs started.
Nilgiri is one of the tallest peaks and beautiful tourist spot in Bangladesh. It is about 3500 feet high and situated at Thanci Thana. We had our lunch at Nilgiri Hill Resort and for this reservation all thanks goes to #Forhad vai.
It was the story of our successful 900km Dhaka-Rangamati-Bandarban-Dhaka bike tour. Alhamdulillah We safely reached at home without a single accident.Here we are very thankful to Mohammad Shadiqullah(june vai) to all his efforts.We badly need such kind of bike passionate people.And I also give thanks from my heart to Ashique Zaman Forhad vai , Adv Mashuque Ul Haq vai, Obydul Hoque Rony, Mahbub Alam Mithun , Hassan Shaon vai, Mosharaf Opu vai and also our sweet Alija Najnin Jui vabi for there hardest support and efforts to make this tour successful.Thank you very much.
N.B: Dear reader pls wear helmet while riding. Be safe, Ride hard, Live long. Love yourself and love your beloved ones. Hope to come in-front of u in another day with new story. Take care. :)
Saeed Khan Dhaka August | 2015
Note: You can send us your bike tour story at bikebd@gmail.com
Live Free, Ride Safe.
You might also be interested in