New Hero Hunk 150R Coming Soon In Bangladesh
Published On 21-Aug-2021 02:47pm , By Raihan Opu
With a small teaser video at Hero Bangladesh official Facebook Page we can confirm that a new Hero Hunk 150R will be launching very soon in Bangladesh. We are expecting the lauching to happen sometimes next month.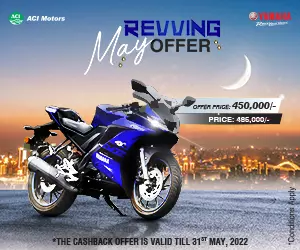 According to our investigation the new Hero Hunk will be having a complete new design. It will feature a new halogen headlight, mascular new design, half chain cover, wider rear section tyre & may be a monoshock suspension. We are expecting the new Hero Hunk to look something like Hunk 200R found in some countries like Srilanka. Last year we also saw that along with Hero Thriller there were another bike waiting for BRTA approval at BRTA office with the name HUNK written on the air scoop of the bike.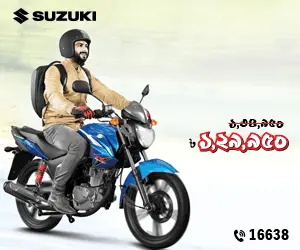 Although we aren't sure which engine they will fit in this bike, Hero has the luxury to fit the old 150cc engine from Hero Hunk which is air cooling & carburator feeded or they can have the engine from Hero Thriller which is a 160cc unit, produces 15 BHP & has fuel injection.
Hero last year launched brand new Hero Thriller which was the first time Hero entered into the sports commuting motorcycle segment. A segment which is becoming very popular in Bangladesh. Hero not only came with a new design with Hero Thriller but it also fitted a new 160cc engine & added fuel injection & single channel ABS with the front wheel.
If you look down the chain of all major bikes companies they have 2-3 products in the 150-160cc segment, with the new Hunk Hero will have 3 products as well. Hero is widely known to make commuting bikes but with Hero Thriller they proved that they can also make bikes which can fight with the big boys in the sports commuting segments.
You might also be interested in