Paharpur (Sompur Bihar)-Tourist Spot in Naogaon
Published On 22-Dec-2015 06:21pm , By Shuvo
Roaming therefore traveling and touring is the worldwide popular habit of people. People try to get relief while sometime gets bore enduring busy and unvaried regular life; and hangs out of regular life through roaming in the beauty of nature, visiting some historical or some unseen places. Maybe there sometime different interest or concerns related with roaming or traveling; but one thing is very much sure that is people always recharges after a hangout or a pleasure tour. You know Bangladesh is like a wider rake of beauty where variation lapped in every corner of this country and there thousand years old interrelated with this land. So today we are herewith Paharpur (Sompur Bihar)-Tourist Spot in Naogaon, the one of an archaeological place detail for your daylong hangout with your motorbike.
You know touring riding with bike is now a very popular way of hangout though worldwide. From few years Bangladeshi riders are also aggressively absorbing the trend where some riders were very much used with such Bike Touring from their very earlier age. Whatsoever we the Team BikeBD have been touring countrywide for the test rides of various bikes and also due to our passion from many of years. We try to write touring features after most of the significant rides. In sequence today we are here to illuminate on an archaeological site known as Paharpur therefore Sompur Buddhist Bihar. Here you will get the detail of the place with the assistance for further moving with your bike.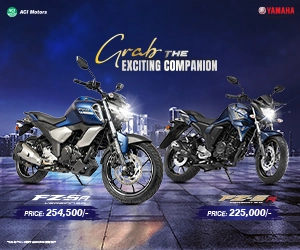 Historical Back of Paharpur:
Paharpur Buddhist Bihar is the ancient Buddhist Bihar formerly known as Sompur Bihar which presently located at the eastern corner of the Naogaon district under Badalgachhi upazila, just beside Joypurhat district. As per historical info it's an archaeological site designated as World Heritage Site by UNESCO on 1985 at their 9th session. This ancient Buddhist monastery constructed maybe at the end of eighth century or early of ninth century by the Second Pal king (circa 721-821) of Pal-Dynasty named Sree Dharmapal Dev. The place Sompur (Paharpur) was in between the capital city Pundranagar and other city Kotibarsha of the ancient realm Pundrabardhan of the Pal-Dynasty. The Bihar has a long archeological which demonstrate us the proof of our establishment of many thousands of years.
The Bihar of Sompur was directly patronized by royal governing body of Pal dynasty. But by the laps of time & change of sovereign it lost patronization from the rulers during the time of Sen Dynasty. Afterward within the second half of 12th century the entire area with the establishment completely destroyed through large scale natural downfall.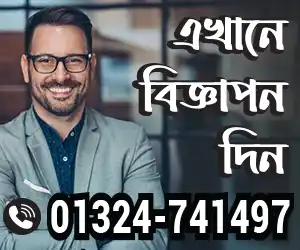 Some scholar doubts for heavy destruction of Muslim ruling body but there is no such physical evidence or mark of destruction or desertion on the existing establishment in support of the rumor. Whatsoever after 12th century the place completely destroyed and gone under base level; afterward on 1879 the site archeologically discovered by Sir Alexander Cunningham.
The monastery is established on a square land of 21 acres which consist of 177 cells attached with the 8.87meter wide boundary wall. The cells were used by the monks for their meditation or accommodation. There are more structures on the yard inside the premises and the central temple is constructed at the center of the Bihar. The central temple still has some base structure and shape; but the top of the temple has destroyed and that has no indication how it looked like in real. For your further interest of detail information you can surf with bellow attached links.
What to see:
Paharpur therefore Sompur Buddhist Bihar is one of the largest archaeological site in north . It's an ancient site aged over 1200 year and the structures are totally destroyed. You will find only the base of the ancient structures which shows the sign of the monks and also their cultures. The place is large and quiet at the morning and before the evening. When we visited the place there were only few visitors, where most of the time visitors comes after the 10:00 of the day.
We entered at the site just after 8:00am and found the place quiet and calm. In true sense we can assure as you will enter into the old time like surfing a time machine when you are on the temple yard. You will love their craftsmanship marked on the destroyed structures.
It will take couple of hours to visit the entire area. There is a at the entrance of the site. Don't forget to visit the as there are many artifacts which have retrieved from the archeological site. And you will find the historical information from there also.
If you are from nearest place or arranged to stay your night anywhere there, then you will have enough time after visiting the Paharpur. Hence you can also visit the Mahasthangarh which is about 50-60km far from Paharpur and situated at Bogra District; or visiting Mahasthangarh you can visit Paharpur which is convenient for you.
Direction and Distances:
We have mentioned as earlier that Paharpur Buddhist Bihar is at Naogaon but beside Joypurhat district. The communication is very nice and pleasant from surrounding districts. You will not face any difficulty riding with your bike moreover you will love to ride there. If you are from Rajshahi or Rangpur division you can easily visit the place and return home within the day. From those divisions you can head in easily from any of Naogaon, Joypurhat or Bogra Sadar as the place is just in between the districts.
But if you are from Dhaka or anywhere from a long distance and want to stay the night, then we will suggest you to stay at Bogra district as there accommodation opportunity is very nice and safe. The distance of Paharpur from Bogra Sadar is 50-60km, 10km from Joypurhat Sadar and 40km from Naogaon Sadar considering different route.
Also Read: A Journey By Motorcycle: Sylhet
At the Bihar site you can your bike just inside the boundary of the premises besides the building. You have to in by buying tickets both for you and your bike, so not to worry for your bike; just put him under a lock and move in the site without any anxiety. J
Condition & Safety:
condition and safety is the major issue for the bikers. While moving with bike we need to be confirmed about the condition and further safety on the and within the visiting place. In consideration of these, if you are not from northern divisions and not rode anytime there, we can say you will just love to ride your bike there. The highways of north are little busy with traffic but we think quite safer than other highways of Bangladesh. The nature & weather is also very charming and decent where for sure you will love to ride there.
But you have to be much cautious while riding in north as the people are very much simple and very unfortunately quite unconscious about the traffic rules of the highway. Sometime on the narrower the cattle's and handmade local vehicles make the situation very dangerous for the bikers. So you have to be very careful while riding in north even on the free .
Also Read: A Journey By Motorcycle: Jaflong
The locality of the area is also quite safer and peoples are also very helpful even for the unknown tourists. Not to hesitate to ask anyone for the direction or for other things as they always help the tourists. You can ride here, roam here full day but we always discourage to ride after sunset; as any area in Bangladesh is not safe for the motor bikers after the sunset. So we advice strictly to avoid this.
Food & Accommodation:
Riders, while you ride at North never bother for food and pure drinking . You will not find there luxurious food shop or everywhere but in the cities those are available. In the rural you will find open food shops at most corners but you have to sacrifice the luxury. In consideration of the site of Paharpur there are only some small local open food shops and tiny restaurants outside of the establishment. Drinking eating and smoking is strictly prohibited at the archeological site and please do not do that; just stay within manners.
Accommodation therefore hotels and resorts are not available just around the place. There is a rest accommodate with two rooms besides the building but that is only for the special guests, where the guests food arrangement maybe arranged informally by the caretakers. If you need to stay there you have to head in any of the town Naogaon or Bogra. As per our understanding it will be nice for you if you stay at Bogra city. You can get any classes of quality accommodation there, and that will be very convenient both for you and your bike. Moreover if you want spent a full day for roaming in the historical places staying at Bogra you can cover some other places at Bogra like Mahasthangarh or Behular Bashor.
Other Communication:
We the BikeBD works for the bikers. But maybe if you are not a biker but love to visit our country then you are always welcome to us. Not to worry, there are alternative communication opportunity is available for you to head in Paharpur. From anywhere of Bangladesh you can easily reach at Bogra or Naogaon town by AC or Non-AC . And from these towns you can easily hire CNG scooters for your daylong hike. So enjoy your hike. J
So riders we are here at the end. We have tried to encourage you to ride your bike toward Paharpur therefore the ancient Sompur Bihar of the ancient capital Pundranagar of Pundrabardhan realm. We avoided the detailed of the place as that is huge, but we tried to provide some real time information to make your hiking with bike quite easy and safer. We wish you will visit that place soon and share your real time experience with us so that we can represent our Bangladesh better. Thank you all.
Historical Information:
https://en.wikipedia.org/wiki/Somapura_Mahavihara
Accommodations at Bogra:
Parjatan Motel
http://parjatan.portal.gov.bd/
Banani, Sherpur , Bogra.
Tel: +880-51-67024-7
Hotel Naz Garden
http://www.hotelnazgarden.com/
Silimpur, Bogra
Tel: +88-051- 62468, 66655, 63272, 64197 & 78088
Email: info@hotelnazgarden.com
Hotel Siesta BD
http://hotelsiestabd.com/
Fuldighi, Banani, Bogra
Tel: +88-01610 999555, 01610 999666, 01610 999777, 01610 999888
Email: info@hotelsiestabd.com
For further updates keep visiting our website and subscribe to our BikeBD Youtube channel, and also eye on our BikeBD Facebook Fanpage. See you soon with the latest discussion, review & news.
See Available Motorcycle & Scooter Brands in Bangladesh
See All Updated Motorcycle & Scooter Prices Here
See Nearest Motorcycle & Scooter Showroom Addresses To You
Related Article You May Like:
Read By Category:
You might also be interested in