Hill Track Journal 2015 Part-1
Published On 28-Mar-2016 04:56pm , By Shuvo
Touring with bikes is one of the most sensational things in my life. Am glad of the blood of my dad who used to come from Chittagong to Dhaka with his TVS Victor in the nights just to spend time with his family in 2005-2007 ran into me for all good reasons. Though he is one of many who don't approve my lunacy with bikes but probably one of few who understand the thrill in it. On this part of this article I will try to share my experience with some of my close bikers' friend from my Track Journal.
Hill Track Journal 2015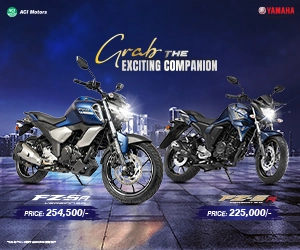 Our plan was to cover the total track (Khagrachari, Rangamati & Bandarban) at one go and try to cover those 3 places in four days as much as possible with bikes. Our specific target were to cover Sajek & Alikadam, both of which I think are the best thrilling roads in Bangladesh.
We were supposed to be a small group of 7 riders, but sadly due to some family problems both Jahir & Asif couldn't join us at the last moment both of whom were missed badly throughout the tour. Saleh who is the of Bikebd came from Rangpur with his Yamaha Fazer two days prior the tour, while I was in charge of a bike which I call as Razor!
Among the rest three we have Sajib who was vulnerable with his Honda CB Trigger due to the intensity of his headlight, Talah with his Lifan KP150 but had very few rear tyre grip & Shawon with his Lifan KPR150. All three of them had ridden less than 25 K on the tarmac & it was the first time for them on the tracks.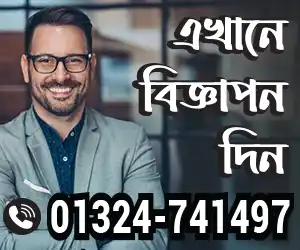 DEC 16, Start for Track
We started from TSC @ 6:15 AM in the morning, I managed a serial with me and Saleh covering the front & rear while the three rookies in the middle. Like usual the Dhaka Comilla was very packed up with traffic but am glad that due to bikes we could sometimes overcome the issues by riding through the middle or side of the traffic and also sometimes we did some off-roading with our bikes.
After reaching Baroiarhat I told the crew that this is from where the ' track' with sharp and unforgiving roads comes in & if you just be offline for an inch it will punish you hard. It is well advice not to do high speed cornering with the bikes and also it is said that you must always press your horns at every single corners of the tracks
.
We reached our destination of Sajek with enough time for the sunset. Sajek to me is one of the most beautiful places in Bangladesh. The view from both the helipad are just mesmerizing. I have been in many places in Bangladesh but I really doubt few if any gives the chill which these place gives to you.
Through the whole area is not that big in terms of many tourist spots but it is enough to let you forget the hectic part of your life. We stayed in a small cottage just opposite of the 4/5 star resort at Sajek. That night we chatted all night long. We also had the privilege to walk up & down the main straight of Sajek at night with stars on the sky. It was an awesome feeling for the rest of the gang.
#Sajek have many resorts and hotels so you need to make sure that you booked the rooms before you start from Dhaka, you also need to make sure that you crosses the DHIGHINALA Army camp before 5 PM. Though the is safe but always makes sure that you look for uninvited friends around the corners.
DEC 17, 2nd Day on Track
It won't be worth visiting Sajek if you can't enjoy the SUNRISE and SUNSET from the hills. We woke up very early in the morning, packed our self and we went on the 2nd helipad of Sajek where we were presented with some spectacular views. But there were some disappointment, this is the third time I visited the place but this is the first time it came out that the mountains nearby were all covered with heavy fog rather than clouds.
We packed our bags as early as 10 o'clock in the morning and headed toward our way from Sajek to Rangamati. This time the going was as smooth as it needs to be with the formation not breaking and most of the time we made sure that we stay in close in connection with each other. As I was leading the packed I always tried to bunch up the rest four behind me under 15-20 seconds.
I thought that Sajek & Alikadam will give use the best roads in Bangladesh. But I was a touch wrong with I found out the 70 km that was lying between Khagrachari & Rangamati it was too epic. Yes the gradient changes on the track were very little but the new tarmac made the ride so sublime.
Saleh was really enjoying the with his 140 rear section tire. Here you will come across many ARMY checkpoint due to safety issue and you are requested to keep the speed limit below 40 km/h in those army checkpoint and also make sure that you ask them whether you can get pass those point. We came across with 6 points and we were asked to stop in 2 of them for security checking.
Around 4 PM we reached Rangamati, checked in our hotels and after taking some rest we went to roam around the city. Sadly due to shortage of time and time taken to checked in the hotel we missed the chance to go and view the hanging bridge of Rangamati. This was one of 3 things which didn't go according to plan on this tour.
It was a touch disappointing on that day as we also couldn't have in the famous SYSTEM in Khagrachari that afternoon. It was a good first two days of our life and mixing everything up I think it was a good day of show.
So guys here is the first part of my Track Journal, wish to come with the rest at the second part. Due to limitation we couldn't publish most of the pictures in this article but for more pictures of our tour please visit the Facebook Photo Album of Sajib in who is responsible for the pictures in the tour.
Thank you all. For further updates keep visiting our website and subscribe to our BikeBD Youtube channel, and also eye on our BikeBD Facebook Fanpage. See you soon with the latest discussion, review & news.
See Available Motorcycle Brands in Bangladesh
See All Updated Motorcycle Prices Here
See Nearest Motorcycle Showroom Addresses To You
Related Article You May Like:
Read By Category:
You might also be interested in