Discount & Event Details of Dhaka Bike Show 2015
Published On 09-Apr-2015 01:15pm , By Shuvo
This was an eventful DAY 1 in the Dhaka Bike Show, with 12 bike companies attending this show, given it was Thursday there were shortage of crowd but the organizer do believe that there will be more crowd come on Friday and Saturday. Some of the bike companies also gave special discount offer or gift hampers to the people who are pre-booking the bikes during the 3 day event.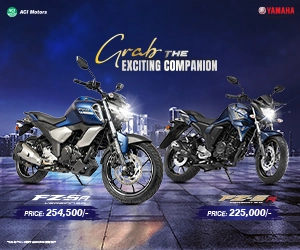 Here are few of the offerings from some the bike companies who GAVE US the information about their DISCOUNT or GIFT offer during this event.
HAOJUE
Karnaphuli Industries Ltd is displaying Haojue motorcycle in the Bike Event. They are displaying Haojue COOL, TZ 135 & Linda Scooty.
They will be doing the following things in this event.
Test your luck & have Fun
In the booth there will be a box which will contain at least 500 coupons. Each coupon will contain following gifts. Visitor will pick a coupon and get gift whatever is written in the coupon. The gift items contains Mobile Phone, T-Shirt, Cap or Key Ring.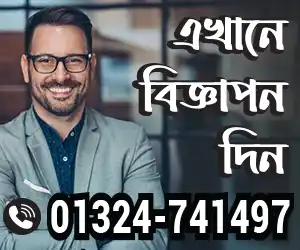 Face book Photograph Contest. Be cool with Haojue
There will be a contest for the visitor. When visitor visit the booth their brand promoter encourage him to take a photograph and post it to our facebook account page (Haojue Karnaphuli). Those who will get at least 100 likes and invite at least 50 person to like Haojue fan page (Haojue Motorcycles BD), will be selected as nominee for the contest. After fair Karnaphuli authority will select a person as winner from the lottery. The gift will be a 150 cc Haojue Motorcycle for the winner.
Puzzle Game Show
In the leaflet there will be a puzzle game option. People will fill up the puzzle and drop it into a box. At the end of every day three persons will be selected for the gift items which will contain Mobile phone, T Shirt, Cap or Key Ring.
Contester will be informed over phone call and SMS. They will collect it from our booth. This game show will be held for two days. Last day of the fair we should not continue the puzzle game show due avoid unexpected situation.
Price of Haojue Cool in this Event is 1,27,00 BDT.
I was a bit sad to see that they didn't they took this opportunity to display Yamaha FZS V2 FI. I thought that they will use this event to launch their new street fighter which many YAMAHA fans in BD are waiting to be revealing in Bangladesh.
ZNEN Motors
Are displaying some scooty during this event, more scooty they seems cars to me. They are huge and in some angle do remind me of Honda Goldwing but these are just 150cc bikes. Their scooty are mostly touring base which will give you enough space to put your things and enough comfort for touring, would love to TEST RIDE their scooty sometime soon.
MAXX Automobiles
Max Automobiles are importing Italjet Scooty and Motrac mini bikes in this event. They told us that they are getting very good response from the event and also to me they were the only one who were making some noise in this show as every once in a while they were starting up their engines and were twisting the throttle.
They are currently giving 10,000 BDT Discount on Motrac M3 and Italjet Moto Charger. To me Italjet Moto Charger is probably the most manly scooty out there as we always think that Scooty are for women.
LIFAN Motorcycles
Just days after the launch of Lifan KPR150 Rasel Industries are in the Bike Show with their prime brand LIFAN. They are throwing discount on Lifan Motorcycles in this event who will pre book the bike during the event. There is a discount of 5000 BDT on Lifan KPR150 & 10,000 BDT on Lifan KP150.
There are also brands like Suzuki, TVS, Bajaj, SYM, and Pegasus but sadly we didn't get any official confirmation from them about any offer during the event, also I saw Hero bikes in the event but sadly no Hero stall were there given the fact the title sponsor for this Dhaka Motor Show is Nitol Niloy Group who are the distributer of Hero Motorcycles in Bangladesh.
The Dhaka Bike Show will continue until Saturday so we request all the bikers in Dhaka city to come and join in this event. We bikebd are trying to live update as much as we can and we hope that for the next two days we will live up the expectation of the riders.
Details of this event will be found in our previous article.
You might also be interested in