Coming Soon: Dhaka Bike Show 2016
Published On 29-Mar-2016 01:57pm , By Shuvo
All over the world BIKE SHOW are a real festivals for bikers, we love this type of show where many bikers from different community gather together under one roof to enjoy the show and get to share their passion with each other about bikes. Just like the past few years this year we will get to see 11th Dhaka Motor Show which will be organize by CEMS Global.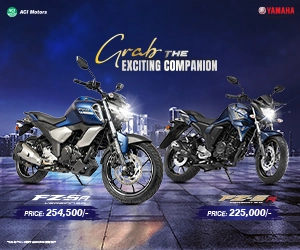 This year CEMS Global LTD, which is a Event Management company, who runs business in many countries are organizing Dhaka Motor Show and we are glad that they left some space for the bike to be showcased as well. This event will be one of the exclusive gateways for the industry in Bangladesh to showcase their bikes. The event will be a showdown of new bikes and aftermarket components of the rapidly expanding automotive market in Bangladesh.
| | |
| --- | --- |
| Event | Dhaka Bike Show 2016 |
| Detail | A Complete Show for the Automobile & Auto Component sector of Bnagladesh |
| Theme | The Biggest & Only Show for The Automotive World of Bangladesh |
| Date | March 31st- 2nd April 2016 |
| Location | Dhaka, Bangladesh |
| Venue | Bashundhara Convention City Kuril, Dhaka, Bangladesh |
| Opening Hours | 10.30 am to 8.30 pm |
| Open to | Trade / Business & Public Visitors |
With the country growing a strong middle class segment, motorbikes sales have surge to over 0.3 million per year. Dhaka Bike Show 2016 will focus on target visitors consisting of Motorbike distributors, importers, assemblers, tyres & wheel dealers, spare parts dealers, garage owners, lubricants dealers & the general public who will come in the event for some leisure time.
CLASSIFICATION of EXIBITS
Motorcycles:
Sport , , Sport Cruiser , Off Motorcycles, All Terrain Motorcycles, Moped,.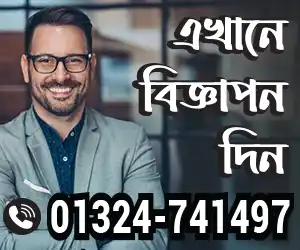 Motorcycles Parts: Components and Accessories
Brake, Brake Control System, Control Cable and Parts, Exhaust Muffler and Pipe Silence, Filters, Motorcycles Engine, Other Brake Control, System Components, Piston, Rear Mirror.
Currently we are not sure which companies will take part in the Motor show but we are officially confirmed that the following companies will take part:
Uttara Motors LTD. Brand: Bajaj
Karnaphuli Industries. Brand: Haojue
Runner Automobiles. Brand: Runner,Dayang,LML
Atlas Co. LTD. Brand: Atlas Zongshen
Rasel Industries Ltd: Brand- LIFAN, VICTOR- R, MOTOCROSS
Speedoz LTD. Brand: Keeway
Rancon Motorbikes Ltd: Brand- SUZUKI.
Ranks Motorbikes LTD. Brand: UM
Bike : Brand: Unknown.
So bikers whether you have a bike or not, whether you want to buy a new bike or not, if biking or bikes are your passion then PLEASE do come in the event so that we can all come under one roof where we can enjoy and share our passion for biking cause if we can make Dhaka Bike Show successful then the organizers will get more courage to arrange this type of event more in the future not only in Dhaka city but in other big cities of Bangladesh.
We Team BIKEBD will be available for all 3 days of the event covering 11th Dhaka Motor through our website and facebook page and bringing you the latest from the show which will include all the offers and happenings from the motorshow.
Thank you all. For further updates keep visiting our website and subscribe to our BikeBD Youtube channel, and also eye on our BikeBD Facebook Fanpage. See you soon with the latest discussion, review & news.
See Available Motorcycle Brands in Bangladesh
See All Updated Motorcycle Prices Here
See Nearest Motorcycle Showroom Addresses To You
Related Article You May Like:
Read By Category:
You might also be interested in