Pirelli Angel City - Street Performance Tire In Bangladesh
Published On 13-Apr-2022 12:47pm , By Arif Raihan Opu
The giant tyre manufacturing company, Pirelli was established in 1922 in Milan, Italy. They are the 6th largest tyre manufacturer in the world and are focused on producing tyres for cars, motorcycles and bicycles.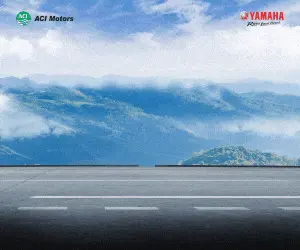 At present, Pirelli is operating commercially in over 160 countries. They have 19 manufacturing sites in 13 different countries.
Asian Distributions Ltd has been the official distributor of Pirelli Motorcycles in Bangladesh since 2019.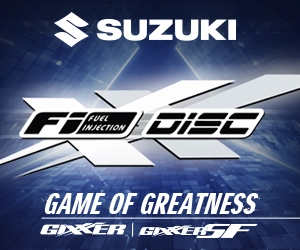 They also have started to distribute CAR/SUV tyres in Bangladesh after one year. In a very short time, Pirelli became one of the premium and top-rated tyre brand in Bangladesh.
Also Read: All Bike Price In Bangladesh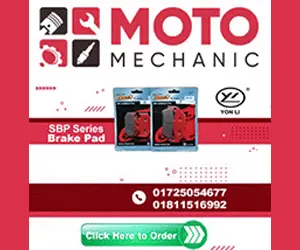 The Diablo Rosso III is their most premium tyre series in Bangladesh. But Pirelli Angel City is the most reasonable and reliable series. Let's see how many tyre sizes it has and their prices.
Pirelli Angle City Size and Price in BD
| | |
| --- | --- |
| Size | Price |
| Pirelli Angel CiTy (90/80-17M/C 46S TL) (Front/Rear) | 4,400/- |
| Pirelli Angel City 90/90-17 (Front) | 4,500/- |
| Pirelli Angel City 100/80-17 (Front) | 5,000/- |
| Pirelli Angel CiTy (120/70-17 M/C 58S TL) (Front/Rear) | 5,100/- |
| (NEW) Pirelli Angel CiTy (130/70-17 M/C 62S TL) (Rear) | 6,000/- |
| Pirelli Angel City 140/70-17 (Rear) | 6,900/- |
Pirelli is known for its quality and longevity of products. Angle City is based on carbon black, a compound blend made with a standard percentage of silica that aids in brilliant traction on wet and dry surfaces. It also provides superior grip on both dry and wet surfaces.
Click To See Pirelli Diablo Rosso III
The evolved tread pattern design reflects elegance, while the slightly rounded profile offers enhanced sportiness during high-speed drives. The unique tread pattern also promises to provide excellent water evacuation, ensuring safety.
The performance tyre from Pirelli offers optimum performance on any tarmac and weather conditions. The made to excel tyre in Asian conditions, the Pirelli Angel City, offers brilliant dry performance.
Also Read: All Bike Showroom In Bangladesh
They have also taken care to lower their rolling resistance levels during rides. Pirelli uses a special compound that helps to gain excellent mileage as well. Pirelli Angle City is suitable for bikes ranging in size from commuter to sports, with a capacity of up to 300cc.
Published by Arif Raihan Opu
Creating a value of life isn't easy. But creating life valuable is easy. So I tried to creating value and make an impact. I like to work in a team that is cooperative and helpful. I like to share my knowledge and skills for the betterment of the company. Always find out the opportunities and use in a proper way.
You might also be interested in