New Motrac & Italjet Bike In Bangladesh By Max Group
Published On 11-Feb-2015 02:32pm , By Shuvo
MAX Group, started back in 1983, own 7 manufacturing industry (Source). They have also companies engaged in trading at Bangladesh and UAE and are representing overseas companies in Bangladesh as exclusive agent basis.
They are manufacturing various railway track fittings and power transmission line hardware, stainless steel products including SS Crockery's and pipes. So come at the end of last year they decided to import bike in Bangladesh and they have so far done with 2 interesting models.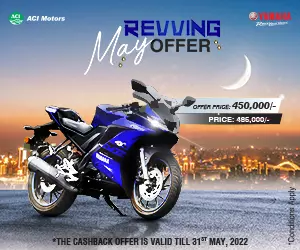 MOTRAC M3
A small bike which to be honest seems like it was build for boys rather than for men. The bike is equipped with a 125cc engine which pumps up little over 9 BHP. The handle of the bike is upright but the sitting position is too low. The bike is best suited for people who are in the range of 5-5.5 feet; people around the 5.8-6 feet will have a very hard time sitting on the bike.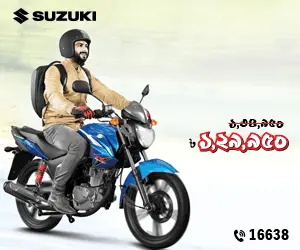 The bike may be small but it is equipped with many features, first the engine is an EFI version and is air cooled, 2nd there are disc brake in both front and rear; it has tubeless tyres and projection headlights.
Also Read: Yamaha FZS vs Honda CB Trigger Comparison
The speedometer is digital & is an almost copy of Honda Trigger. Front tyre of the bike is 130 cross section while the rear one has 140, both have 12 inch rim.
We haven't tested the bike yet but the company claims that it will achieve a top speed of over 100 km/h and will return 70 km/L. The saddle length of the bike is too small; I doubt that even two thin people will be able to ride on it comfortably from one place of Dhaka city to another.
SPECIFICATION
Country Origin: China
ENGINE: 125 CC
POWER: 9.1 BHP @ 7000 RPM
TORQUE: 9.5 NM @ 5000 RPM
NET WEIGHT: 102 KG
MAX SPEED: 103 KM/H
MILEAGE: 70 KM/L
PRICE: 1,85,000 BDT
ITALJET MOTO CHARGER
They say that scooty are for ladies but straight away when you see it you will get the feeling that this scooty was probably made for men. It is one of the most beautiful and aggressive looking thing I have seen in a long time. Italjet moto is a Italian scooter company & they design some beautiful looking scooty.
It has a single cylinder 125cc 4 stroke air cooled engine, which pumps out just less than 9 BHP. It have an automatic transmission and most important of all the weight of the bike is just 106 kg, making it very agile.
It has many features, things like digital speedometer, under seat storage system enough to keep your helmet, LED tail light, nice curve and most important of all, when you see it from the outside you get a manly feeling about it.
There are disc brakes with front and rear tyres, both of which are tubeless tyres and they have equipped the bike with both self and kick starter. The finished product looks very good and very soon after the political situation clears of I hope that I will be able to take a TEST RIDE of it so that we can share the full details about it.
SPECIFICATION
Country Origin: Italy
Assembled or Manufactured: China.
ENGINE: 125 CC
POWER: 8.8 BHP @ 8000 RPM
TORQUE: 8.6 NM @ 6500 RPM
NET WEIGHT: 106 KG
TRANSMISSION: Automatic
PRICE: 1,47,000 BDT
Both the models we saw are very unique, one is a type of bike which many haven't seen before while other is a scooter which I think will be seen on the road too often these days. I think Max Automobiles have some big plans for the tarmac of Bangladesh and we hope to see them going a long way forward.
CONTACT ADDRESS:
Max Automobile Products LTD
SHOWROOM: 218/B, TEJGAON I/A, DHAKA- 1212
CELL: 01966662626, 01966662635
You might also be interested in