Haojue Cool 150 Test Ride Review
Published On 27-Nov-2014 06:34am , By Shuvo
"Haojue - Cool", a name that we all are introduced by our previous "1st look" review on BikeBD.com. 'Cool' is the 1st model of Haojue launched in Bangladesh by one of the largest and highly reputed automotive companies - Karnaphuli Industries LTD. This company surely requires no introduction to our readers as they've been ruling the Motorcycle Market with other motorcycle brands in collaboration with another international Brand 'YAMAHA'.
Haojue Cool 150 Test Ride Review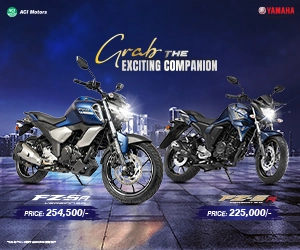 _x000D_
Let's know a little bit about Haojue now. Haojue Holdings is the biggest partner of Japan's Suzuki Motors Corporation in China which produces 30 lacs Motorcycle a year with Suzuki &Haojue brand. Haojue exports to over 80 countries including Japan. 2014 marks 12th consecutive year as the industry leader & ranked as no.1 in customer satisfaction for 10 years.
Also Read: Haojue TR 150 Test Ride Review - Team BikeBD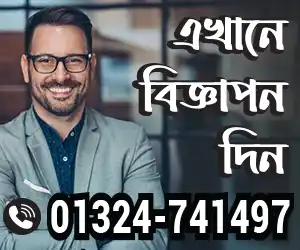 _x000D_
We first saw this bike at Karnaphuli Motors Service center at Tejgaon. This new machine soon grabbed our initial attention with its slick and simple outlook. After that we asked for a test ride to let our readers know about this new Motorcycle on the block. As it was newly assembled we could not make a test ride, but soon we managed to take this Motorcycle for a 7 days long test ride.
_x000D_
_x000D_
The word for the 1st impression we had on this bike is 'Decent'. The engine delivers 90% of maximum torque from 3,000RPM and up ensuring superior grade ability and highly responsive acceleration. The double-buffer balancer is specially used for optimal smoothness over the full range of speeds, delivering a comfortable and easy-to maneuver ride.
_x000D_
_x000D_
The 4-Stroke, Single Cylinder Engine with a maximum power of 8.4KW@8,000RPM and a maximum torque of 11.3N-M @6,000RPM pushes it to the limit of its strength with 5-Speed Gear to give a maximum speed of 110kmph on road. One more thing that will blow your mind is its acceleration. Though we do not have an exact value for it but it is surely better than other sports bikes available in market of its segment.
_x000D_
_x000D_
We've been talking about its performance this long. You might now have some queries/confusion about its mileage! The official declaration from laboratory test is around 50km per liter. But Our experiment with only 1 liter fuel(petrol) is just exactly 44.5km. That is just Amazing with a bike with such specification and performance.
_x000D_
_x000D_
This bike comes with so many other features that make it a bit superior than others in its segment. 18'' alloy rim with tubeless tyre is one of them. We all have a tension of the scratched exhaust covers, with Haojue cool we can be tension free; we can see here a small clamp on the exhaust cover to keep your shoes away from scratching.
_x000D_
_x000D_
Besides all these fabulous features of Haojue, its sole distributor 'Karnaphuli Ind. LTD' also offers with varieties to their customers. The Haojue comes with an engine warranty of 10 years; this is something that we've never got before in our country.All the customers of different brand such as Yamaha Motorcycle, Piaggio 3-wheeler, Mahindra Tractor , Swaraj Tractor, Greaves power tiller of Karnaphuli group will get 50,000 Taka discount when he buy a Haojue150 cc cool motorcycle. So that they can get the motorcycle at Tk.1,00,000. This offer will be valid only for the loyal customer of Karnaphuli Group. Sounds something like a golden opportunity isn't it? Golden Opportunity never lasts forever, so hurry and claim your offer to your nearest Haojue Showroom (own Showroom).
_x000D_
_x000D_
Offers:
_x000D_
• Actual price: TK.1,65,000/-_x000D_ • 1st 500 units price: TK.1,50,000/-_x000D_ • GP Star Subscribers will get TK.20,000/- from the actual price. (only available in Karnaphuli Showroom)_x000D_ • Price for the existing customer of Karnaphuli (Yamaha, Mahidra&Swaraj Tractor, Piaggio 3 wheeler, Greaves power tiller) is TK.1,00,000/- Only. (Stock Limited)(Discount Tk. 50,000 from the price of Tk. 150,000)
_x000D_
_x000D_
Haojue Exclusive Showrooms in Dhaka:_x000D_ • Karnaphuli Works LTD._x000D_ 244/A, Tejgaon I/A, Dhaka
_x000D_
• Karnaphuli Media Point_x000D_ 70, Mouchak, Malibagh, Dhaka_x000D_ Contact Number:_x000D_ 01777741200,_x000D_ 01730730545
_x000D_
_x000D_
Technical Specification:_x000D_ Engine-_x000D_ Engine type: "4 Stroke, Single Cylinder,Air-cooled" Lubrication type: Wet Sump_x000D_ Displacement: 150 CC Fuel Supply: Carburetor_x000D_ Bore & Stroke: 62 x 49.5 Clutch type: Wet, Multi-plate type_x000D_ Compression ratio: 9.2:1 Transmission type: 5 Speed, Return Shift_x000D_ Maximum output: 11.4 P.S (8000r/min) Cylinder layout: Single Cylinder_x000D_ Maximum torque: 11.3 N.M (6000r/min) Battery: 12 V, 6Ah(Maintenance Free)_x000D_ Starting method: Electric & Kick
_x000D_
Chassis-_x000D_ Frame type: Diamond-shaped_x000D_ Suspension (front/rear): 1280 mm_x000D_ Wheelbase: 1280 MM_x000D_ Brake type(front/rear): F: Disc/Drum, R: Drum_x000D_ Tyre size (front/rear): F: 2.75-18 R R: 90/90-18_x000D_ Turning Radius: 42 degree
_x000D_
Dimensions-_x000D_ Color: Red, Black, Blue, Orange, Grey_x000D_ Overall Length × Width × Height: 1995mm x 760mm x 1095mm_x000D_ Seat height: 770 mm_x000D_ Minimum ground clearance: 178 mm_x000D_ Curb weight: 136kg_x000D_ Fuel tank volume: 13.3 L
Test Rider & Written By: Mithun Mridha.
You might also be interested in