Top 10 Helmet Brands In The World
Last updated on 25-Nov-2023 , By Arif Raihan Opu
Helmets are the most important piece of motorcycle riding equipment. Not only Bangladesh, but every country on the planet has made it illegal to ride a motorcycle without wearing a helmet. "After your motorcycle, the helmet must be the most expensive riding gear," say motorcycle specialists.
Top 10 Helmet Brands In The World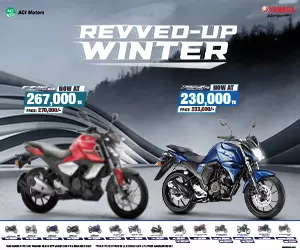 The practice of wearing a helmet date back nearly a century. After extensive research, Eric Gardner, a British physicist, invented helmets in 1914. This physicist was the first to make wearing a helmet necessary in the Isle of Man's TT 1914, which formed the first helmet law.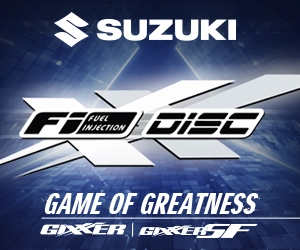 By commencing their business in 1947, the Italian legendary brand AGV is known as the world's pioneer of helmets. They are also the first helmet manufacturer to use fiber to create a full-face helmet. So, let's check out the top 10 helmet brands in the world.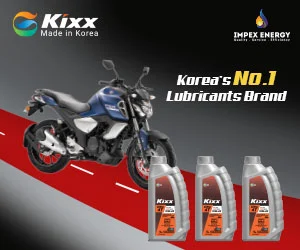 Top 10 helmet brands in the world
| | | |
| --- | --- | --- |
| No. | Brands | Origin Country |
| 1. | Bell | USA |
| 2. | AGV | Italy |
| 3. | Shoei | Japan |
| 4. | Shark | France |
| 5. | Arai | Japan |
| 6. | Caberg | Italy |
| 7. | Nolan | Italy |
| 8. | HJC | South Korea |
| 9. | LS2 | Spain |
| 10. | KYT | Italy |
Bell:
Bell is an American-based motorcycle helmet manufacturer that began in 1923 as a motorcycle parts retailer before expanding into the helmet manufacturing business in 1954. Bell introduced the Star model in 1968, which was the first full-face motorcycle helmet on the market.
Bell created the first full-face off-road motorbike helmet in 1971 as part of this ongoing endeavor. Bell is the premier helmet manufacturer in Formula One, and its purpose-built designs are utilized in other types of motorsports throughout the world.
Also Read: CS-15 HJC NAVARRO 9 Price In BD | BikeBD
AGV:
AGV (Amisano Gino Valenza) is a well-known and pioneering motorcycle helmet manufacturer founded by Gino Amisano in 1947. AGV offers a wide range of motorcycle helmets, from full-face racing, sport, and off-road models to modular helmets that all made from a variety of materials such as carbon fiber, fiberglass, Aramid, and Thermoplastics.
Because of the helmet style, safety features, and quality, this Italian brand has already established itself as a leader. They have become synonymous with motorcycle helmets as a result of these.
Also Read: Yohe 857-05# Helmet Price In BD- BikeBD
Shoei:
Since 1958, this Japanese company has specialized in the production of motorcycle helmets. However, they began in 1954 with the Kamata polyester company, which was established in 1958.
They only made construction hats back then. Shoei supplies the motorcycle racing championship with a large number of helmets. The eight-time Grand Prix Winner Marc Marquez and Alex Marquez, Andrea Dovizioso use Shoei helmets during MotoGP.
Shark:
Shark, a well-known helmet brand, was formed in 1986 in Marseille, France. They have delivered excellent quality helmets to riders over the course of its 35-year history. The 2R Holding corporation is based on Shark helmets.
Shark makes real-type helmets (Spartan) and helmets with built-in LEDs (Skwal) for both style and safety. In addition, several of their helmets perform quite well in the SHARP safety helmet test.
Also Read: Yamaha Helmet YR7 Price In BD | BikeBD
Arai:
This Japanese brand first successfully manufacture motorcycle helmets in 1952. The head-quarter of Arai is in Saitama, Japan. The most amazing fact about Arai is, Every Arai helmet is individually handcrafted by skilled artisans who are committed to providing the greatest degree of protection and quality. The job is done entirely by hand, from the shell to the paint to the liner, by skilled and focused specialists.
Caberg:
The world's most popular helmet brand is Caberg began operations in 1974 in Bergamo, Italy, by introducing two new helmets to the market, one is the full-face Articolo 100 and the another is open-face Articolo 300 with a peak.
Also Read: Steelbird SBA-2 Streak Helmet Price In BD | BikeBD
This Italian brand has been accessible in Bangladesh for a few years. Caberg was the first Italian and second globally to offer a flip-up helmet to the market.
HJC:
The South Korean brand HJC founded in 1971. HJC helmets are extremely comfortable and made with top quality materials and safety features. HJC is one of the few helmet brand that are equipped with its own wind tunnel testing laboratory to test for aerodynamics, ventilation, noise, etc. It's also known for the budget friendly helmet brand in the world. HJC is the leader at the USA market and runner-up at the Europe according to the market share.
Nolan:
Lander Nocchi, an entrepreneur in the motorcycle and automobile accessories industries, founded Nolan Helmets SpA in 1972 at Italy. Nolan also makes the X-Lite and Grex value helmet lines for beginning riders. ACI motors Ltd the sole distributor of Yamaha motorcycle in Bangladesh has already started to import Nolan helmets in Bangladesh. Some of the best MotoGP and World Superbike riders, like Danillo Petrucci and Chas Davies, use Nolan and X-Lite helmets.
Also read: NITRO N2100 UNO Price In BD | BikeBD
LS2:
In a small workshop in China, in 1990, a little helmet business was launched. Since then, LS2 has developed at a breakneck pace, thanks to increased demand for helmets and the foresight of its founders Arthur Liao and Stephan Liao, who had a clear vision of the future. Their headquarter is at Spain and produces over 10,00,000 helmets at their China factory. Along with the North America, Europe and Australia, they are doing business all over the world.
Also read: Motocare Helmet care Price In BD | BikeBD
KYT
Mr Eddy Tedjakusuma, the company's creator, established KYT as a "Racing Idea Project." In 1998 at Italy. The main aim of this company is to produce racing and competitive helmets. In a very short time, they have become reliable and trustworthy brand. KYT also participates in MotoGP and Moto 2 with Andrea Iannone and Xavier Simeon. They also have a large research and development team to increase the quality of their helmets.
Published by Arif Raihan Opu
You might also be interested in