Dhaka To kuakata Tour with BD Riderz Club (Part 2)
Published On 21-May-2013 10:01am , By Shuvo
Day 2
_x000D_
Next day we left bed lately for the journey of the earlier day for why we  missed the sun rise. For which Kuakata is Famous. At 10 AM after did some breakfast from a beach view restaurant we roll to the shafi's place. That's the time for telling you what the surprise Patuakhali riderz left for us.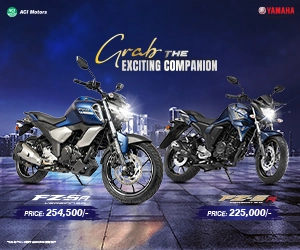 Dhaka To Kuakata Tour With BD Riderz Club
_x000D_
_x000D_
At 11 Am we reach to Shafi's family owned Ice & Frozen fish export factory. It was at mohikhal, 15km before Kuakata. They really surprised us. They arrange a picnic for us into fishing boat. The arrangement was so big that we stunningly saw each other face for sometime.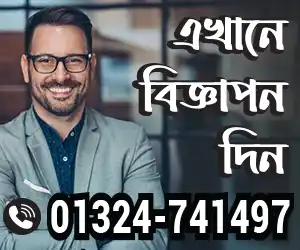 _x000D_
_x000D_
Even Drinks & water also they try to serve us cold. For why they took some ice from the factory. Our destination was Fatrar Chor, a reserve forest & southern east part of Sundorban. Everyone in group try to take picture as much as you can because for everyone it's a lifetime opportunity to ride a fishing boat like that.
_x000D_
_x000D_
After 35 minute of boat ride we reach Fatrar chor forest Depo. They give all the cooking materials to the cook who was reach earlier Then we decided to roam in the forest. After again took some food as a tifin arranged by PRz we start our walk. It's a mangrove forest. At sidor at 2007 this forest was totally destroyed. But now the trees are growing.
_x000D_
_x000D_
After 1.5 km walk we found the sea. We took some snaps in there. We back early to the boat because we want to take our bath at the deep of the sea from the boat. But our boat face some problem. Because of engine technical problem its cant start.
_x000D_
_x000D_
For why we decide to roam again in the forest. In the mean time cooking going on. After roam around a hour we take bath at the forest office pond. All was starving so when the food is prepared, everyone tried to full the stomach. Kwasar bhai from Patuakhali Riderz done the work as a chef. The prawn curry, Chicken masala was too much delicious among all the item.
_x000D_
_x000D_
After back from the forest at 6 PM we decide to go to the famous Buddhist temple of  kuakata. It was 30 minutes ride. It's a memorable ride. A extreme off road ride in the night. In the whole journey we enjoyed this ride because of adventure mood. In the road we found a broken bridge & brick road. The bricks are loosen enough that we feel kind a drifting. It's a bad luck because the temple was close.
Also Read: Sajek-The Paradise In Bangladesh
Although we did not get the inside view of the temple but it was memorable for the extreme off road ride. After back to kuakata we take our bike on the sea beach on that darkness. Arefin hasib's motorcycle have surround sound system so we make a dance party on the corner of the sea beach.
_x000D_
_x000D_
We have to start our journey next day to Dhaka. So we take the pre order meal early. After meal we decide to do some party with fried crab in our hotel room.
_x000D_ _x000D_
Kuakata to Dhaka
_x000D_
It was crucial for me for next day. Two of us, including me go through serious diarrhea at morning. I decide to stay on the hotel. In the mean time all other group members take a photo-shoot on the sea beach.
_x000D_
_x000D_
After they came back to hotel all decide that they will go with me or either they stay. There statement was that they cant leave me & asked me if any other of the group member were injured I can leave them?
_x000D_
There inspiration worked on me I took some medicines, took a shower without any thinking on the rely on them I prepared my self. At 10.30 Am we started our journey to dhaka. In the road we give a break on Shafi's father managed Madrassa before patuakhali. I visit many place in Bangladesh. But never seen like this before. A beautiful under constructed madrassa on a large open space. Shafi,s father welcome us & give a sight seen of the madrassa.
_x000D_
_x000D_
After take some tiffin on there we roll again. At 2.30 we give a brake at GourNodi Bazaar for launch. After that we prepare ourselves to take a brake less ride until the Padma ferry ghat kawrakandi. As usual Saikat, Me & Rohit bhai try to clear the road to save the behind riders. We reached at ferry ghat at 6 pm & get a ferry by luck. Parked our bike on a secured place & take shelter at the vip cabin for take some rest.
_x000D_
After 1.45 minutes of ferry we reached mawa ferry ghat. We enter dhaka at 9.30. It's a memorable ride for us, with tierd face & smile we bye each other.
_x000D_
Although we missed the sunrise, sunset & buddhist temple of kuakata we was so much happy because of a pleasant group riding. How can you get lot of fun in 2,000 Taka? Every member followed the rules & make it successful. I would like to thanks all of them because they don't left me on my illness. Whenever you make a group ride please follow this. If anyone injured don't left him. Because it can be you on other time. The motto of group riding is also that. Always use a helmet, ride safely.
_x000D_
-By Suvro Sen
You might also be interested in