Hill Tract Travel By Suvro (Bandorban)
Published On 19-Dec-2012 05:09am , By Shuvo
We planed last night that we have to start our journey early morning. Because we have to go a long way to Bandarban in our motorcycle travel in Bangladesh mission. Nilgiri was our target (Source). So we left bed at 5 am. After refresh & light breakfast we started our journey to Bandarban at just 6 am. Khagrachari to Bandorban my Hero Honda Hunk burn only 3 liter of fuel so I don't want to refuel my tank on that time.
Hill Tract Travel By Suvro (Bandorban)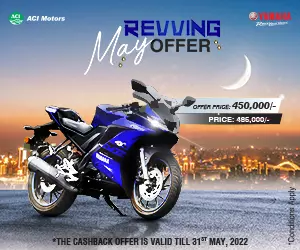 After left the town for the second time in the journey we got heavy cold & mist in the road. Tushar holding me but we two shivering like a child in winter. After Rangamati city there are several turns & high steap hills that i have to drive my motorcycle neither fast neither slow. I always use the horn in turning & keep headlights on.
Ghagat Bazar in rangamati-chittagong road, we take left turn towards Kaptai. The road was simply awsome. It's a newly build road by Military to the besides of the Kaptai Lake. Sun shine in the narrow hills give me the feelings of canyone motorcycle riding. The road is too much good because work done by army.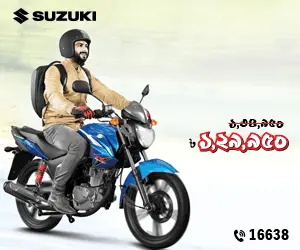 After 1.45 hours of driving in mist we reach Lichubagan Bazar near chondroghona. From this point we have to cross the karnafuli river & took the inner road for Bandarban.
We cross the river by Feri & give the first stoppage for breakfast. I research the road before my journey so I know that from this point to Bandarban, the road is to much difficult & have some activities of terrorists.
With the name of God we started our journey again. In brief, I told tushar about the road while breakfast. So tushar also prepared himself in mind as me. My home district is Chittagong. So I know the local language. It help me a lot on the road.
After 10 to 15 kilometer the road turn to be a off road. No mankind in kilometers. Sometimes we found some tribals different in view what we got in Khagrachari & Rangamati. After Bangalkhali Bazaar, For the first time in the road we found some elephants in a down hill beside the road. That's the first time may be we saw elephant in hill tracts in a group not controlled by any Mahut.
At 9.30 we reach Famous Golden Buddhist Temple. Temple is beside the Kaptai Bandarban Road. If you visited there before then remember the road that you use to go the temple from Bandarban City. That's the road we use to go for Bandarban. After take some few shots by Photographar Tushar we started our journey to Bandarban Town. We take room of a hotel in circuit house road. After freash & eat some food we decide to heading toward the Nilgiri.
We started our journey to Nilgiri at 12.30 PM. After pass the town we started to climbing. My Hero Honda Hunk giving me the best acceleration what I need in that moment. Nilgiri is total 58 Km from Bandarban City. In the road you get only few down pattern road. Maximum road is steap upword hill.
After 25 minute of drive we reach Milonchari resort beside the Nilgiri road. A famous resort in this road. We stop here to do a good luanch. Because after that you will not get any good Resturent. We order our launch & waiting for the launch. In the mean time, we enjoy the view of the Sangu river vally from the belcony. After take some delicious food we started again. From the started our journey this nilgiri tour was a challenge for us. Because Bandarban have large hills among the hill tract division.
My Hero Honda Hunk giving me the best performance. Its engine not overheated so I am getting the right power in the wheel. I am so much pleased about my bike in this journey that I can't express my feelings in words.
After 28 km we reached Chimbuk. In 2000 it was the last station of this road. Now this road till thanchi. A hill station 120 km far away from Bandorban Town. That was in winter, dust in every where. So we washed our face & started journey again.
Also Read: Suzuki Gixxer VS Hero Xtreme Sports VS Honda CB Trigger Comparison
The same road in front of us remain as Bandarban to Chimbuk. One thing I want to inform you when you climbing in hill like this road for few moments you attack by headeche pain & for the lack of Oxyzen your breathing going to hard. This for 10 to 30 minutes after your body adjust with the low oxyzen environment you feel good.
The road going to steep upword as much as we are going. Because of heavy traffic of tourist we get lots of vehicle in the road. People just amzed to see us on that level via motorcycle. Me & tushar enjoying the scene. Because of heavy traffic we have to cocern in the corner of the road every time. I use as much as horn I can give in the corner for safety. That's the point where infront coming vehicle not seeing you.only horn can give them about your existence. After 1 hour of drive from chimbuk we finally reach our final destination. A true beautiful tourist spot arranged by Bangladesh army.
Me & tushar seeing each other & give a smile each other that we conquer Everset. We enjoyed the view & vist the place for 45 minutes. After take some rest we decided to start our journey because we want to reach bandarban town before dark if it is possible.
We started our journey at 4.20 pm. I was to much pleased about the performance of my Hero Honda Hunk. After khagrachari I did not refuel the tank. But still showing minimum 4 liters of fuel in meter. In hill tract because of heavy accleration in climbing hill its consume fuel in high rate. But I was lucky in that case. We only brake in chimbuke for warmup for take some tea. Without give too much rest to a air cool engine that's seems unbeliveable to me that my bike surviving the journey.
After dark at nearly 6.30 pm we reached Bandorban City. The road is safe because of heavy army duty. We feeling like lost all our strength. After ordering some dinner I took shawor even in this cold. We eat the dinner early & after took a pill for my backpain I go for bed at 8.30 pm !!!
Next day we have to back to Dhaka. The longest journey for us in the tour. So see you in the next part of motorcycle travel in Bangladesh ….
Note: For the accidently format of camera memory card by a computer shop owner at Bandarban I lost the maximum Nilgiri picture.
You might also be interested in