Day 3: Dhaka Bike Show 2016
Published On 02-Apr-2016 05:12pm , By Saleh
After two great days in the Dhaka Bike Show, Day 3 came and ended the Dhaka Motor Show successfully. From DAY 1 & DAY 2 of our articles we have seen what the 8 motorcycles companies have to offer to us who are participating in the Dhaka Bike Show, today we finish up our cover from the show from the final day.
Just to go with Day 2, we have seen that on Friday the show was fully crowded with many bike companies even took booking of their bikes so that the customers can enjoy their discount offer. There were also celebrities who were present in the show; Naila Nayeem was there to support Suzuki motorcycles.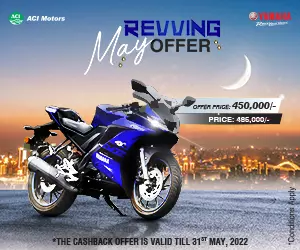 On the final days many bike companies took booking from the customers who for the last two days learnt about the SPECIAL DISCOUNT OFFER from different brands through Bikebd. Talking with the higher officials from most of the companies we get to learn that they are happy from the response they got from the Bike Show.
In this Bike Show side by side with the motorcycle companies there were some other companies who displayed their motorcycle battery, engine oil, tyres and even bike tracking systems.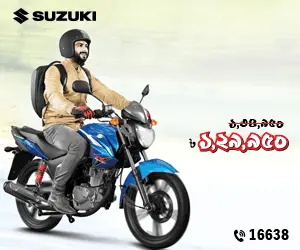 Engine oil is the most used thing for a motorcyclist, on average each motorcycle rider uses 1 litre of oil for his bike, to show more support towards them the following engine oil companies came to Dhaka Bike Show with their engine oil:
Mobile 1
Omera
Havoline
Bizol
Tital
BNO
All of them displayed motorcycle engine oil as well as car engine oil in the show, we recommended that you use engine oil only if it has 4T written on its can as only this type of can is recommended for motorcycles only. It is also stated that you use the right grade of engine oil for your bike, below am stating the ENGINE OIL GRADE for MAJOR Motorcycle companies which they recommended in Bangladesh:
Honda – 10W 30
Yamaha – 20W 40 or 20W 50
Suzuki- 20W 40
Bajaj – 20W 50
TVS – 20W 40
Hero – 10W 30
Lifan – 20W 40 or 20W 50
Keeway – 20W 40
UM – 10W 30
Runner – 20W 40
Also in the Dhaka Bike Show were tyre manufacturer like CST, Hussain, Gazi & Yokohama, Dui Chakka gave a stall of their own where they displayed some classic 250cc bikes which were speedsters in the 90's, among them was Honda NSR250, one of the all time classic.
[embed]https://www.youtube.com/watch?v=ZTuBRsQoN9g[/embed]
[embed]https://www.youtube.com/watch?v=zwa_0O0PL3c[/embed]
[embed]https://www.youtube.com/watch?v=Y6jWQLqd4OQ[/embed]
[embed]https://www.youtube.com/watch?v=y9J-VtP4FyA[/embed]
[embed]https://www.youtube.com/watch?v=oI2s0sJ2VI8[/embed] Throughout the show there were lots of bike groups who came and visited the place, KB Riderz were present in the launching program of Rasel Industries Ltd 5 new bikes, Haunt Riderz were present with the founder and Bikebd's adviser Mithun Mridha. To support their manufacturer members from Pulsar Riders Club, Keeway Riders Club, Lifan Riders Club, Gixxer Club of Bangladesh, Clutch & Shift and many others were present in the Dhaka Bike Show.
It was an amazing 3 days at the Dhaka Bike Show, it was really a great pleasure to be part of it and covering it, want to thanks CEMS for such a beautiful organization and also would love that in the near future many bikes companies come & join in and the show get hosted for a week with more attractive events.
Read More>>
You might also be interested in