Coming Soon : Dhaka Bike Show 2017
Published On 13-Feb-2017 10:51am , By Raihan Opu
3rd Dhaka Bike Show 2017 will be showcased at Dhaka between 23-25 March 2017 at International Convention City Bashundhara.
We are also happy to announce that BikeBD will be the Online Partner for the Dhaka Bike Show 2017. The full show will be organized by CEMS Global, one of the leading event management companies in Bangladesh (Source).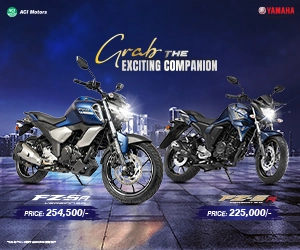 CEMS Global is arranging Dhaka Motor Show since 2003 but this will be the 3rd time they will organize Dhaka Bike Show, in the same place they will also organize shows for Cars.
Commercial Vehicle and Spare Parts, each will host on one of the three halls that are available in the Convection City area but the commercial vehicle will be organize from a tent due to the sheer size of those vehicles.
BikeBD will be the online partner for the Dhaka Bike Show 2017, in the past we were the online partner for Dhaka Motorbike Show 2014 which was organized by Bangladesh Event Management Services (BDMES).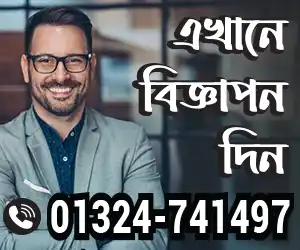 CEMS Global also have branches across 8 countries including in USA, Singapore, India Indonesia are some of those & we hope that both of us will be able to make Dhaka Bike Show 2017 very successful.
In many countries Bike Show are mostly the ground where all the companies shows off their latest bikes, they also launch their brand new motorcycles.
It is also the time when most bike companies will give away special gift items or special discount offer on the sales of their motorcycles from the Dhaka Bike Show. So if you are someone who is planning to buy a motorcycle in a month time then this could be the best time & place for you.
Also Read: BikeBD Award on Dhaka Bike Show 2017
Another good thing about the 3rd Dhaka Bike Show is that there will be many bike companies under the same roof, so you got the option to choose from various products. We Team BIKEBD will be available for all 3 days of the event covering 3rd Dhaka Bike Show through our website, Official Facebook page, & Official Facebook Group and bringing you the latest from the show which will include all the offers and happenings which will include the launch of some new motorcycles in the show. Also, we will distribute stickers to the bikers who will come at our stall.
There will be around 40-45 pavilions of which most of them will be covered by many motorcycle companies. Other then the bikes companies above we will also have companies who will represent Engine oil, Battery, Tyres, Helmet & other motorcycle accessories. Here are the list of bike companies who so far confirmed us about the show. [table id=81 /] SCHEDULE DETAILS OF 3RD DHAKA BIKE SHOW Date: 23-25 March 2017 (Thu-Sat) Location: Dhaka, Bangladesh Venue: International Convention Centre City Bashundhara Kuril. @ Hall 2 (RAJODARSAN) Opening Hours: 10:30 AM- 8:30 PM Entry Fee: WE ARE NOT SURE ABOUT THE ENTRY FEE FAQ - Frequently Ask Question:
1. Where did the Dhaka Bike Show happen?
Ans- International Convention City Bashundhara (ICCB)
2. When will 6th Dhaka Bike Show will happen?
Ans- In 19-21 March 2020
3. Who is the organizer of this event?
Ans- CEMS-Global USA in association with CEMS Bangladesh.
For further updates keep visiting our website and subscribe to our BikeBD Youtube channel, and also eye on our BikeBD Facebook Fanpage. See you soon with the latest discussion, review & news.
See Available Motorcycle & Scooter Brands in Bangladesh
See All Updated Motorcycle & Scooter Prices Here
See Nearest Motorcycle & Scooter Showroom Addresses To You
Related Article You May Like:
Read By Category:
Creating a value of life isn't easy. But creating life valuable is easy. So I tried to creating value and make an impact. I like to work in a team that is cooperative and helpful. I like to share my knowledge and skills for the betterment of the company. Always find out the opportunities and use in a proper way.
You might also be interested in