Coming Soon : Yamaha M Slaz In Bangladesh
Published On 27-Jan-2016 01:39pm , By Shuvo
Next to Bajaj Yamaha is the 2nd most popular brand in Bangladesh, but sadly these days we don't get their wide range of bikes as the distributor of Yamaha has changed hands and we are still not sure who will be the new distributor of Yamaha motorcycles in Bangladesh from 2016, neither we know the whether we will get any new bikes in the future from them.
Click Here For Yamaha M Slaz Video Review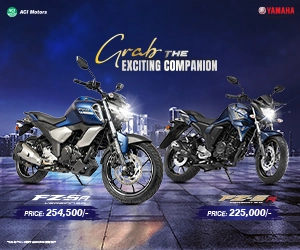 For best part of nearly 5 years we didn't get any 100-125cc Yamaha bikes in Bangladesh because the ex distributors of Yamaha, Karnaphuli Industries Ltd weren't interested about it, they were only importing 150cc category bikes like FZS (which I stated as the BEST bikes in BD), Fazer (best touring bike in BD) & Yamaha R15 V2 as one of the most exclusive & bedroom wall pinup bike for most youngsters in Bangladesh.
Even after months since it was launched in India, we are still missing the taste of Yamaha FZS v3, Yamaha Fazer V2 & Yamaha R15 S in Bangladesh; this made many Yamaha lovers switch to brands like Suzuki or Honda, & with Pulsar AS150 already went up for sale Yamaha may lose some good and loyal customers from their hut.
In the tail end of last year Yamaha M Slaz was launched in Thailand, in short M-Slaz is a naked version of Yamaha R15 V2.0 but with many modifications, and this bike will be a direct competitor of my favourite 150cc Naked Sports bike Honda CB150R.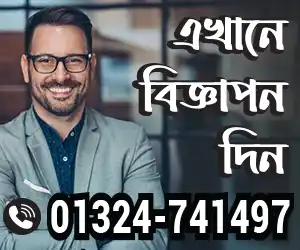 Yamaha M Slaz was launched at the 37th Bangkok International Motor Show, and as it is powered with the same Yamaha R15 V2.0 engine, there is nothing said on the official website about the power and torque but as it shares the same engine we think that the bike might chunk out 16.1 BHP & 14.3 NM of torque, on the other hand we do know that some manufacturer also detune their bikes and put less power in the naked bikes then the sports one.
Yamaha M Slaz will be Fuel Injected, will feature 6 speed gearboxes & will have multi-plate wet clutch system like R15 V2.0. The fuel capacity of the bike is too small; the bike also weighs less 135 kg which should be a good thing in heavy traffic. The bike has split seat and the sitting position of the pillion is near about the same as R15 V2.0.
Mechanically it is almost same and it shares near about the same chassis but there are some big technical differences between the R15 V2 & Yamaha M Slaz. Some of the major features of M-Slaz are that for the first time in Bangladesh we might get a Naked Sports bike which will have inverted front suspension, which is much better than normal front suspensions and the riding comfort is much more sublime. The rear suspension is multi link with monoshock.
The seating position will be upright unlike the aggressive style of R15, so more comfort for city & highway rides. The bike doesn't feature any clip handlebars but conventional handles rod-like Yamaha FZS. The design and mostly the color combination of the bikes from the images looks awesome, the look of the bikes is really aggressive.
The bike also features LED headlight for better lighting on the & also LED taillights and still it will consumes less electricity from the battery. The instruments cluster is completely new, with all digital meters.
Yamaha M Slaz Specifications:
The switch gears of the bikes are of far better quality then the convenient Yamaha R15 V2.0, they shared the tire size for the rears but the front tire is a much more wider, followed by the front and rear disc size but the tire manufacturer will vary from the Indian counterpart as the with M-Slaz whichever tires we will get will be more gripper and much better harder compound then Yamaha R15V2.0.

The bike overall looks good & as Honda will launch CB150R in Bangladesh in the first half of 2016 we are expecting that M-Slaz will be a fantastic attention grabber. We don't know when they will launch the bike neither we know who will also bring the bike but we are waiting for some good news about Yamaha so that we can see this popular brand on the roads too soon.
Question now remains that whether it will ever come in Bangladesh, the answer to that is YES, some importers will try to bring the bike soon in BD, expected date March- April but is it tough to say a price about it but according to our equation it might well be around 4-4.25 lac.
I think the bike will be a great add to the industry in Bangladesh and overall the bike will be a great track bike but still you can use it for your daily commuting purpose.
BikeBD Note: We can't publish the Importer & Seller details right now for some technical issue but we will update about it soon.
New Update:
Showroom:
ERS Global #300 B, # 14A, Block#A, Bashundhara Residential Area,Dhaka,Bangladesh.
Hotline: 01930 777 111, 01789881122
Thank you all. For further updates keep visiting our website and subscribe to our BikeBD Youtube channel, also stay connected to our BikeBD Facebook Fanpage. To see the details of Yamaha Bike prices in Bangladesh and the Yamaha showroom addresses near to you visit BikeBD.Com.
Useful Article You May Like
See Available Motorcycle & Scooter Brands in Bangladesh
See All Updated Motorcycle & Scooter Prices Here
See Nearest Motorcycle & Scooter Showroom Addresses To You
Related Article You May Like:
Read By Category:
You might also be interested in