After Budget Bajaj Motorcycle Price In Bangladesh 2017
Published On 01-Jul-2017 10:42am , By Saleh
Bajaj Motorcycles Has Always Been The Most Popular Motorcycle Brand Among Riders Cause Of It's Quality Bikes And Great Availability (Source). Here Are All After Budget Bajaj Motorcycle Price In Bangladesh 2017.
Bajaj V15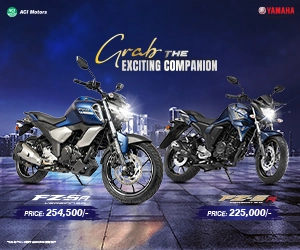 V15 Price In Bangladesh : 1,67,500 BDT
After Budget Bajaj Motorcycle Price In Bangladesh 2017
Bajaj V is a powerful commuter motorcycle in the 150cc segment. Its motor can produce 11.83 BHP peak power @7500 RPM and 13NM of torque @5500 RPM. We say it is powerful because of the way it delivers its power. The
Bajaj V15
is bike build for day to day executive style commuting rather than speeding on the edge. This is a bike for them who loves cruising around the city with the best comfort possible at a decent speed. If speed is your forte, then I would suggest you look for another bike. But if you are looking for something classy and comfortable which will revile your test for things then you must consider the Bajaj V15 as your daily driver.
Bajaj Pulsar 150DTSI
Bajaj Pulsar 150 Price In Bangladesh : 1,77,500 BDT
In 2017 edition the Bajaj Auto added some new decals for giving it a new look and some tweaks to the engine for making it Bharat Stage IV emission standard. Now, this 2017 edition produces 13.8 BHP @8000 RPM and 13.4 NM of torque @6000 RPM which is 1 BHP down in power and more 1NM torque than the older model. The new
Bajaj Pulsar 150 2017
edition can be called the refined version and will be the successor of the old and all-time favorite Pulsar 150. Considering this bike as a daily driver is highly recommended. You Can see Updated
pulsar 150 price in bangladesh here.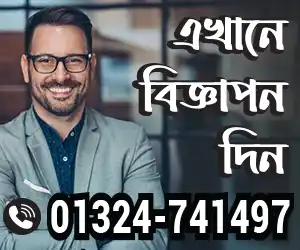 Bajaj Pulsar 150 AS
Pulsar 150 AS Price In Bangladesh : 2,23,500 BDT
The AS150 offers the best price to performance ratio in the 150cc segment. It has a refined 149.5cc air-cooled engine which produces 16.8 BHP of peak power and 13NM of peak torque. The bike is an Adventure Sports Tourer that means it builds to take some hits. That means
Bajaj Pulsar AS150
can take city riding as well as long tours without sweating. This is a highly recommended bike.
Discover 150F
Bajaj Discover 150F Price In Bangladesh : 1,77,000 BDT
The most recognized commuter in Bangladesh without any doubt is the Bajaj's Discover series. The new flagship of this series is the new
Bajaj Discover 150F
. This is a semi-faired version of the Discover 150S which is launched earlier in India. The 150F has a 144.5cc engine capable of producing 14.3BHP and 12.75NM of torque. The main selling proposition of the bike was the impressive mileage claim of 72KMPL. The
Bajaj Discover 150F
is a perfect combination of power, performance, and efficiency in the 150cc commuter segment and a real flagship of the Discover series. The main goal of this
bike is fuel efficiency
and commuting around the city with style and power. In which this bike hits a bullseye.
Bajaj Discover 125
Discover 125 Price In Bangladesh : 1,52,500 BDT
Bajaj Discover 125 is a bike of great looks, great power along with great mileage. It is a successful 125cc commuter bike for everyone who is in need of a stylish commuter bike with a good amount of power. Discover 125 produces 11bhp power and 10.8 NM of torque.
Also Read: Bajaj Pulsar 150 2017 Edition
Bajaj Discover 125 is a successful 125cc commuter in all around the region - and it is highly recommended for anyone who is looking for a commuter with power and style and great services.
Bajaj Discover 100
Discover 100 Price In Bangladesh : 1,29,500 BDT
Bajaj Discover 100 is one of the most popular 100cc bikes in our country. There are many people who need a commuter which is stylish and elegant. Discover 100 is the answer for them. The Discover 100 produces 7.7 ps power and 7.8 NM of torque - enough for anyone who will commute in the city or in the rural area. Bajaj Discover 100 considered one of the best 100cc motorcycles for everyday use.
Bajaj Platina 100
Bajaj Platina 100 Price In Bangladesh : 1,17,500 BDT
The Bajaj Platina 100 is a bike that is mostly seen in the highway, carrying a pillion. It is one of the most popular 100cc bikes all around the country - it is popular among the city commuters along with the people who commute in the rural area. Platina 100 pumps out a max power of 8.2 bhp and a max torque of 8.05 NM which allows it to pull heavyweights and pillions without any hassle. and, it's light and nimble design and stylish is modest and good looking.
Bajaj CT 100
CT 100 Price In Bangladesh : 95,500 BDT
Bajaj CT100 is one of the best entry-level 100cc motorcycles in Bangladesh. It has always been popular for its simplicity and ability to work under pressure. It has been most popular in rural area. Where people mostly care for the performance and mileage, not the outlook. The Bajaj CT100 produces 8.2 bhp power and 8 NM of torque. It has a really light body so it can give out a good amount of mileage. Bajaj CT100 is recommended for everyone who seeks a bike with pure mileage and simplicity rather than style.
After Budget Bajaj Motorcycle Price In Bangladesh 2017
So readers, stay with us for new and updated news and don't forget to subscribe to our BikeBD Youtube channel, and also an eye on our BikeBD Facebook Fanpage. To see the details of Available Bike Prices in Bangladesh and the Motorcycle Showroom Addresses near you visit BikeBD.Com.
Related Article You May Like:
Useful Article You may Like:
Read By Category:
You might also be interested in