Yamaha R15 V3 Test Ride Review
Last updated on 14-Jun-2022 , By Saleh
Yamaha is one of the most premium motorcycle brands in the world. In the 150 cc segments they gave us some great sports bikes. Yamaha R15 v3, Yamaha R15 V2, Yamaha M Slaz & then just this year they launched the most awaited sports bike of our generation, Yamaha R15 V3.0. Lots of questions were asked about this motorcycle as it came after a gap of t 5 years & to answer those questions Team BikeBD present Yamaha R15 V3 Test Ride Review.
Yamaha R15 V3 Test Ride Review
Before we start the main topic if you want to know r15 v3 price in bangladesh and all discount offers , news, review follow our FB groups & YouTube channel and website. I think you won't be disappoint after reading this bike review.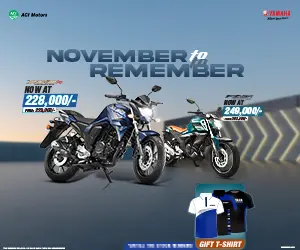 Click Here For Yamaha R15 V3 Video Review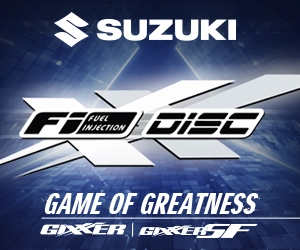 For best part of many years Yamaha R15 V2 was the ultimate sports bike for the bike lovers in Bangladesh. Although there was Honda CBR150R (Indian Version) but it lacked glamour. In 2016 Honda launched the brand new Honda CBR150R (Twin headlight) which caught the attention of many R15 lovers, and then Suzuki came up with GSX-R150 which really has jaw dropping acceleration.
So it was time for Yamaha to come up with their new updated bike in the R15 series & this year in January they finally launched the brand new Yamaha R15 V3 in Indonesia. A bike for which they took a revolutionary approach rather than evolution.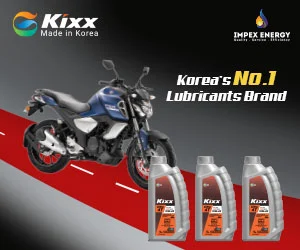 Yamaha R15 V3 Test Ride - Engine & Transmission:
Yamaha produced a brand new engine for the bike. The 155 cc engines is liquid cooled. The engine is a single cylinder unit with 4 valves & is SOHC. The engine produces 19.1 BHP @ 10,000 RPM & 14.7 NM of Torque @ 8500 RPM. Compare to that R15 V2 produces 16.8 BHP & 15 NM of Torque from its 149cc engine. The engine now has VVA technology which helps to maintain maximum power & torque in every engine speed. VVA kicks in the engine after 7400 RPM. The bike is fitted with a 6 speed gearbox & now has a slipper & assist clutch for faster & smoother gear change.
Yamaha R15 V3 Test Ride - Design & Features:
Not only Yamaha changed the engine but they also changed the design phase of the bike. Now if you look at standstill you will notice that the bike is huge in size compare to any motorcycle in the class & they also added many new features. They have new LED headlight up front, changed the front fender & new side body kit. They kept the old indicators from Version 2. The speedometer is now brand new, which is full LCD screen. The speedometer shows speed, rev counter, gear change indicator, clock, mileage calculator, shift timing light, fuel gauge & other warning lights.
Switch gears are a bit newly design as the headlight beam switch is new & the pass light is not situated right underneath the low beam. There is also hazard indicator switch in this motorcycle something which is very helpful in case of emergency. The bike has AHO (Always Headlight ON) facilities. Seating position is a bit upright unlike GSX-R150 but the fuel tank is huge even though it carries only 11 litres of fuel.
>> Click To See The First Impression Of Yamaha R15 V3.0 Review <<
There is split seat, both the seats are comfortable to sit at & joy of joy now they gave grabrail for the pillion which is something very helpful for this motorcycle. Tail light of this motorcycle is LED. They gave a new exhaust to this motorcycle something I didn't like at all. Saddle height of the bike is high. It is 815 mm which for short people can be a bit tough to handle in Dhaka city. Ground clearance also isn't the world best & if you happen to have a heavy pillion then getting over speed bumps can be a bit rusty.
Yamaha R15 V3 Test Ride - Brakes, Suspensions & Tyres:
R15 V3 has delta box frame, the rear swing arm is made of aluminum & is newly design for this motorcycle only. Brakes are from Bybre. Front disc is 282 mm in size while the rear disc is conventional in size. There are 17 inch alloy wheels. Front tyre is 100 specifications while the rear tyre is 140 sections for better stability of the bike. Up front there is Upside Down Suspensions (USD) something they added in Yamaha M Slaz. This adds a new appeal to the motorcycle. Rear suspension is Link Monoshock.
Yamaha R15 V3.0 Test Ride - Riding Experience:
First of all for a small guy like me this bike is HUGE! The overall dimension followed by the saddle height of the seat is something made me uncomfortable first. But with time I managed to gain more confidence with it & little by little. Yes I admit in congested city traffic the bike is difficult to handle. You can't go through small gap the very way you can do with Suzuki GSX-R150 or Honda CBR150R. For the first few days you will feel uncomfortable with the handle bar of the motorcycle because to the riding position which is aggressive in some nature. Your wrist & elbow will have some pain but after riding it for a week or so you won't be feeling that & whether riding in the city or on the highway you won't experience any back pain until & unless you ride with it on pure off road tracks.
>> Click To See The Yamaha R15 V3.o Test Ride Review <<
Suspensions feedback on highway or tracks are pretty good but I think Upside Down Suspension is a bit of a mistake as due to bad roads in Bangladesh the feedback from the front suspension aren't the best. The rear suspension gives good feedback on tarmac roads. Pillion seat & rider seat is comfortable for long distance ride as now they are big & because the pillion now have grab rail he/she will find more confidence in riding a split seat motorcycle.
When it comes on the highway this bike is a class of its own. I think more than a sports bike this is a touring motorcycle. I rode with it on highway many times & the way the bike was planted on the road is something makes me very happy. With now wider 140 section rear tyres you can find so much confidence on the corners or under braking is fantastic. Talking about braking, I think it is always tough to find a Yamaha motorcycle that is BAD under braking. Yamaha FZS, Yamaha Fazer, Yamaha R15 V2, Yamaha M Slaz they all are great bikes under braking & this new R15 V3 carries the family legacy.
You always find the confidence in the bikes breaking system no matter what speed you are in. In many bikes the 6th gear is there for the overdrive where in this bike it works & gives an extra boost for the speed. You can feel the VVA once the engine scream pass 7400 RPM, you can feel the EFI system calculating the whole theme and giving maximum amount of thrust.

When it is about corning, the longer wheelbase followed by the front USD suspensions & rear 140 section tyres sings in harmony. This is a motorcycle that is built to have fun on the corners. Whether it is low speed or high speed corners the bike always manages to go around it comfortably. The sitting position also helps the biker to find that rhythm. Headlight is good but not the best in the class. Pass light position isn't the best. I love the speedometer & the way how the RPM climbs through it. Weight of the bike is perfect given they added so many new things in the motorcycle, part of it is due to the fact that they made the engine cylinder & piston 3 times more lighter, 3 times more durable but 3 times stronger.
Yamaha R15 V3 - PROS:
Brand new motorcycle with lots of added features.
Looks like a beast.
Engine grunt is fantastic.
Slipper clutch & VVA are very helpful on the highway.
Good cruising machine on the highway.
Braking & Stability.
Even with all the changes they still kept the weight to just 137 kg.
Yamaha R15 V3 - CONS:
Very big for city ride.
Some riders may experience wrist pain for the first few days of riding this motorcycle.
Headlight not very powerful.
Front suspension feedback aren't best.
As this bike comes through the hand of importer so no support for warranty services & spare parts.
After market spare parts very expensive.
Pass light position is irritating.
No ABS.
11 litre fuel tanks is too little for a big bike.
Yamaha R15 V3 Test Ride - Performance Figure:
Mileage: City = 35-38 km/l Highway = 40 km/l Top Speed: 150 km/h.

Final Verdict:
When Honda & Suzuki launched CBR150R & GSX-R150 Yamaha came & tear apart their brochure & came up with something which left the R15 lovers jaw dropped. Yes currently this is the most powerful motorcycle in Bangladesh & hands on heart even though I am a big HONDA fan even I have to say this is the BEST MOTORCYCLE currently in Bangladesh. Thank You all for reading Team BikeBD Test Ride Review of Yamaha R15 V3 Test Ride: The most powerful bike in Bangladesh. Special thanks to Race Accessories for being the accessories partner for this test ride review.
You might also be interested in