Assist & Slipper Clutch & VVA (Variable Valve Actuation) In Yamaha R15 V3
Published On 19-Aug-2018 04:01am , By Ashik Mahmud
Assist & Slipper Clutch, VVA therefore Variable Valve Actuation are the latest features those comes with new Yamaha R15 V3 (Source).
Accordingly we are here in discussion to illuminate on those features. So let's head in the topic of Assist & Slipper Clutch & VVA (Variable Valve Actuation) In Yamaha R15 V3.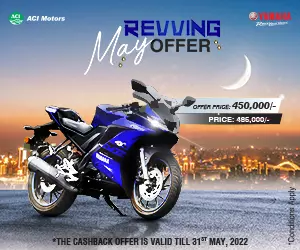 Assist & Slipper Clutch In Yamaha R15 V3
The new Yamaha R15 V3 is new racing featured motorcycle from Yamaha. It carries the Yamaha YZF racing DNA and comes with slipper clutch system therefore assist & slipper clutch.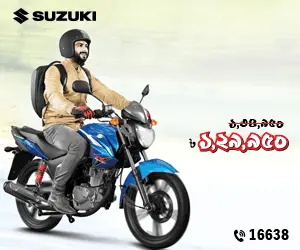 Assist & slipper type clutch is a mechanical enhancement in clutch assembly that comes in racing type high-rev character motorcycles.
Here this clutch assembly is quite same like other common type of clutch assembly. But the difference is in its clutch hub/inner hub and pressure plate design.
Here both the hub and pressure plate sliding surface comes with curved notches or ramps. Those notches allow the pressure plate slide out counter direction.
But it holds in the pressure plate quicker even in half or quarter leverage condition. Thus it assists better and allows limited slippage in counter direction.
Generally this assist & slipper type clutch for motorcycle comes with two basic features. It assists & prevents the clutch slippage in rough & high revving or in half clutch condition.
Secondly most importantly it prevents sudden rear wheel lock allowing clutch slippage while doing aggressive downshifts just after over rev or dealing extreme corners or dealing against sudden & crucial engine braking.
You know Yamaha R15 V3 is designed following the predecessor Yamaha YZF-R6 design & features. Hence new R15 engine is high rev engine and it produces remarkable rating of power & torque. Therefore this new version is more concentrated with track like racing features.
Hence obviously it comes with assist & slipper type clutch to tackle track like riding condition. This clutch design is much more précised in design and lighter in operation.
The clutch feature significantly increased the R15-V3 capability and agility riding in aggressive sporty style. It also allows R15 to be more aggressive & sharper but of course much safer on the track.
VVA (Variable Valve Actuation) In Yamaha R15 V3
Coming to the second most significant feature of Yamaha R15-V3 it comes with VVA therefore Variable Valve Actuation system. VVA therefore Variable Valve Actuation allows different timing of valve operating considering different throttle therefore RPM condition.
The basic feature of this VVA system is it allows two different timing of intake valve operation in two different RPM band. Hence the two different valve lifting or timing determined by the engine RPM condition and throttle position. Therefore it called Variable Valve Actuation or Variable Valve Timing or Lifting.
How VVA Works In Yamaha R15 V3
In Yamaha R15 V3 the VVA mechanism maintained mechanically with two different size cams on intake valve. Here the regular size cam works in lower to mid range RPM condition with standard valve opening timing. The second and larger cam switched to work activating the VVA from mid range to higher RPM situation.
Hence the switching between low and high lift cams determined by the RPM and throttle position. Here the cam switching works between 6,000-7,400RPM which is also programmable with its ODO settings. Meanwhile here VVA works only with two steps and with the intake valve where exhaust valve timing remains constant.
Coming to the benefits VVA allows different valve timing in different RPM band. In lower RPM it allows standard air intake timing which is enough for low cycle of combustion.
But in high RPM it allows extended air entrance time in the cylinder. Hence entering more air with comparatively more fuel and more compression it helps for more efficient combustion. Thus it helps to produce more power in higher RPM condition. So you can understand the benefits of VVA.
So readers these are pretty all in brief of the assist & slipper clutch and VVA that featured with new Yamaha R15. Of course these features are nice and allow much more fun in riding including safety. But we should stay within our own capability and ensure safety even owning a premium machine. Hence ride controlled and stay safe, thank you all.
FAQ- Frequently Ask Question:
1. What is the smallest motorcycle from Yamaha?
Ans- The smallest motorcycle from the Yamaha is Yamaha SR400.
2. What is the meaning of Yamaha Logo?
Ans- The meaning of the Yamaha logo is the three tuning forks represent the link of the three business that is production, sales and technology.
3. Who is the CEO of Yamaha?
Ans- The CEO of Yamaha at now is Yoshihiro Hidaka.
Related Article You May Like:
Read By Category:
Published by Ashik Mahmud
You might also be interested in